What I Want For Christmas

The twelve days of Christmas comes close to describing the tennis off-season and for many on tour, it's just an illusion. It seemed like only yesterday the women and men were competing at the season-ending championships yet Rafa Nadal, Novak Djokovic and Stefano Tsitipisas were already in primo-competitive mode battling it out in an exhibition event in Abu Dhabi.
Unlike competitive tennis, 2019 is about to wrap and before it does, I present a list of gifts I'm hopeful Santa will deliver next season.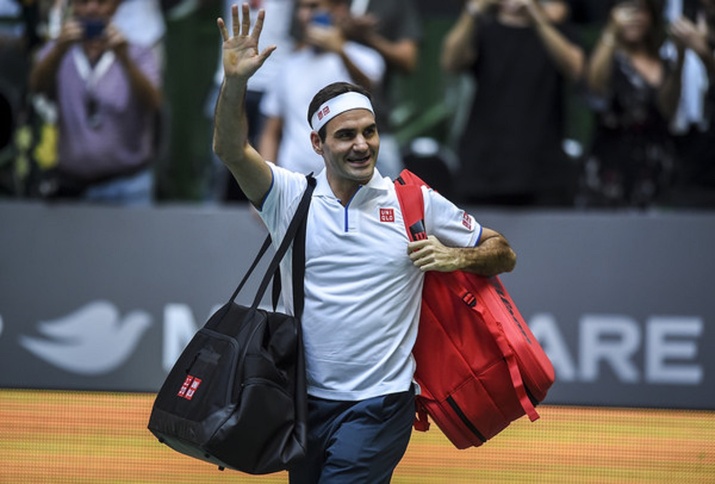 1. Return of the Hopman Cup, elimination of the ATP Cup & drastically revised Davis Cup
2. Roger Federer wins the Australian Open for the 7th time reaching 21 grand slam titles
3. Hawkeye on every court at all clay court tournaments http://www. tennisviewmag.com/tennis-view-magazine/article/eyes-wide-shut-when-will-hawk-eye-land-paris
4. Dominic Thiem finally wins his first grand slam at the French Open
5. No clay court events after Wimbledon and before the US Open
6. A Masters 1000 event on grass held at the West Side Tennis Club http://www. tennisviewmag.com/tennis-view-magazine/article/should-atp-add-grass-masters-1000
7. Goran Ivanisevic is inducted into the International Tennis Hall of Fame
8. Sabine Lisicki comes back from the abyss
9. Tennis commentators comment on tennis, not gossip or politics
10. Margaret Court is respected for her on-court accomplishments not her off-court opinions http://www. tennisviewmag.com/tennis-view-magazine/article/viewpoint-margaret-and-court-public-opinion
11. USTA limits the number of grounds passes so those that paid top dollar for Ashe or Armstrong can easily traverse the massive grounds to watch lower ranked and up and coming players on the outer courts.
12. The season officially and actually ends by October 31st.
The tennis gods might not always play fair but here is hoping that one cherubic, jolly resident of the North Pole answers the call and makes not just my holiday season, but my ATP and WTA season wishes come true.