Publisher/Founder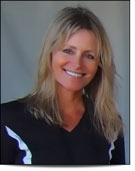 Teresa Thompson plays recreational tennis with great gusto and thrives on competition. As a consummate student of the game, she enjoys providing a forum that entertains and educates the tennis enthusiast.
Prior to Tennis View's conception, Thompson enjoyed stints as a TV news reporter and anchor, display advertising sales representative, and publisher of special interest magazines. Thompson eventually, however, determined that greater satisfaction would be realized if she bridged her media and publishing experience with her passion for tennis; hence, the creation of Tennis View magazine.
Thompson says that the popularity of Tennis View is the culmination of business integrity, quality product, and a commitment to the needs of the Tennis View reader. In an era when readers are inundated with information from multiple channels, Tennis View provides a relaxing read for enthusiasts to connect with the sport they enjoy. Tennis View is read with great enthusiasm and loyalty – and by choice.
Awards
Over 700 new consumer magazines were introduced to the marketplace between October 1, 2007, and September 1, 2008. For 25 years, Media Industry News Magazine (min) has asked Samir Husni, Ph. D., for his top picks. Tennis View was one of them.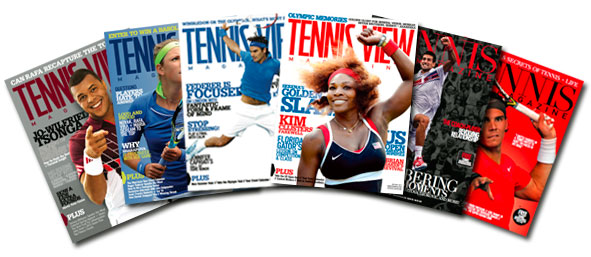 Considered the country's leading magazine expert, Dr. Husni is known as "Mr. Magazine." He explains the selection process. "When I select a magazine as a hot launch for min, it's more of a medal of honor to celebrate that moment when all the different ingredients for a magazine are perfectly blended and brought to fruition. The final cut was the impact the launch had on its specific category. We asked ourselves: Did this add to the body of knowledge? Did it create a new field of knowledge? And, last but not least: Would we be crazy or out of touch if we didn't include it.
Fifteen magazine titles stood apart from the crowd and, according to Dr. Husni, are hot in all that the word embodies: "Hot in terms of their vision, hot in terms of their voice, and hot in terms of their values."
Tennis View founder and publisher Teresa Thompson says, "I'm thrilled to be part of this select group. It's an honor that can only be achieved once, when you launch, so it's extra special. We've worked very hard to produce an outstanding magazine, and this award helps validate that Tennis View is unique."
Editorial Content
PUBLISHER

'S

POINT


As a competitive recreational player, Thompson is a consummate student of the game. Her popular column provides a fresh, unbiased perspective on a wide range of topics.

FIRST

SERVE


A potpourri of tennis news, including player profiles, quotes, and the

ATP

and

WTA

seasonal events calendar.

GEAR

AND

STYLE


Showcasing the latest in equipment, accessories, footwear and apparel.

STROKES

AND

STRATEGY


Expert provided instruction and analysis to improve one's physical, technical and mental game.

CLUB

+

COURT


Recreational tennis player profiles, league tales, and real life essays submitted by readers.

GAMESMATCH


Diverse articles and images with a twist of inspiration or humor.