Maasai Medical Mission Improves Lives in Kenya with Medical Treatment, Hope and Tennis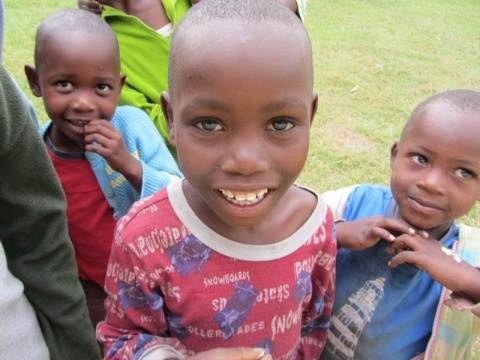 Standing on a tennis court made of packed cow dung and dirt, American Robert Quall looked across the net at his African students. They were dressed in traditional warrior garb of the Maasai tribe of Kenya, Africa, which basically consists of dresses and jewelry. They were thin, sinewy men who could jump three feet up from a stationary position.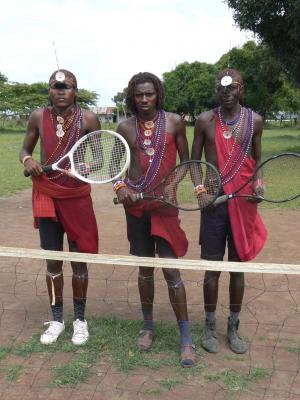 "The ball didn't bounce very high because of the cow crap but they had a unique ability to hit the sweet spot every time, with only about one minute of instruction on each stroke," said Quall, a former collegiate player and retired judge from California.
Although they had never played tennis, Quall taught them a quick lesson on the Continental grip and the basics of the game. They were quick to adapt.
"If we hit them an overhead, straight up they would go with remarkable elevation and the ball would come off their racquets like a rocket."
As the founder and director of the non-profit organization, The Maasai Medical Mission, Quall has conducted 13 missions to Kenya for the last 20 years. The Mission [www. maasaimedicalmission.com] is a 30-member team of doctors, nurses, students, and community volunteers who provide specialized medical relief to men, women, and children.
The patients are treated for a broad range of ailments from undernourishment, cuts and bites to the common but often life-threatening illnesses of malaria, typhoid, scabies and hepatitis.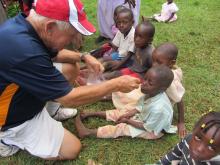 Along with health treatment, the missions include building medical clinics and community facilities, drilling freshwater wells, donating clothing and school supplies, and delivering used eyeglasses to those unable to read or see properly.
For recreation, the volunteers teach the tribe sports, such as the game of tennis.
Each medical mission is unique.
"The trips bring with it not only medical aid to people in need, but also the spirit of cooperation, love, and cross-border understanding."
The next mission is scheduled for January, 2014. In addition to delivering medical supplies, Quall says they'll provide the Maasai warriors a fresh can of tennis balls.
This article is from the May/June 2013 issue

SOLD OUT

Subscribe now and you'll never miss an issue!