Elementary, My Dear Watson. Heather Watson makes hard work look basic.

When Heather Watson won the 2012 HP Open in Osaka, she lifted more than just the trophy – she also raised hopes for the future of British women's tennis. Until that moment, no British woman had captured a WTA title since 1988, a 25-year drought.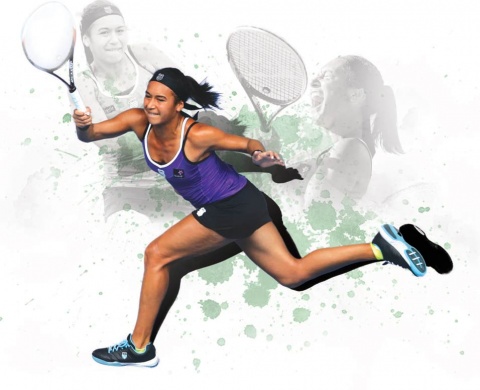 The fact that she saved four match points on the way to victory in her first-ever WTA final underscores why Kim Clijsters characterized her as "a good fighter."
In an exclusive interview with Tennis View, Heather Watson spoke about experiencing success and continuing to improve her game.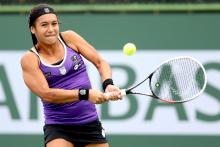 "It was such an emotional day for me winning that title," she recalls. "That moment is what I work hard for every day. Putting in all those hours, running all those miles, lifting all those weights, is for that feeling of winning and being the last one standing at the end of the week."
Watson was born on the Channel Island of Guernsey, a British Crown dependency, and began playing tennis at age 7. She showed so much promise by age 12 that her mother brought her to train at the Bollettieri Academy in Florida. Coach Nick Bolletieri has said that Heather was 14 years old when he "sat up and took notice" of her talent.
After clinching her first title at only 20 years old, Watson initially struggled to manage her personal expectations. "I put a lot of pressure on myself and expected myself to be winning matches all the time," she reflects. "But now, I have settled a bit and realized that it's not that simple."
Instead of losing focus, Watson uses her early achievements as fuel to work harder. "On the court, I feel more confident in myself and have a lot of belief in my game. The more successful I am, the more I want it and want to work harder for it."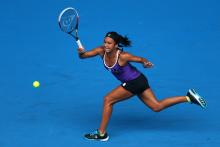 Standing just 5-foot-7, Watson views her diminutive stature as an advantage, an opportunity to be faster. Early training in ballet and tap dance helped her to develop quick footwork and speed, elements that are crucial in today's game. Heather says her style is unique and her movement is a big weapon. In the coming months, she hopes to improve her serve, increase her strength and further incorporate the volley.
"One part of my game which I'm doing more of and working on is coming to the net in my singles, being more aggressive because I love to volley," says Watson. "The racquet and strings are the most important equipment tennis players have, so I work with my sponsor [Dunlop] to make sure we have the best. I've switched to a new racquet and string recently to get more power and spin from the baseline, but it was also important to me that I keep the feel and control to volley well."
Despite being the first British woman to win a title in over two decades, a compatriot is neck-and-neck with her in the rankings: 19-year-old Laura Robson. "It's great for British tennis, and we'll continue to keep trying to climb the rankings and get better," Heather says. "We are both very competitive, and we wouldn't be where we are today if we weren't."
The women have a healthy rivalry on the tour and partner up as teammates for Great Britain's Fed Cup team. Watson dismisses any notion of conflict with Robson: "We have a very good relationship off the court. We get along very well and hang out quite a bit."
This camaraderie is especially important for a young athlete adjusting to extensive travel. "The most challenging part of being a pro is being away from family and friends almost all of the time. I'm probably on the road about nine to 10 months a year."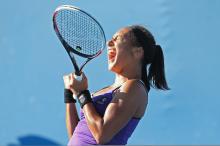 After reaching a career-high ranking of 39 in February 2013, Heather experienced what she thought was burnout and mental fatigue. Doctors eventually diagnosed her with glandular fever, also known as mononucleosis, and she was forced to take a break from competing. Despite the setback, Watson remains optimistic, and with an eye on her future, she says she strives to be No. 1 in the world and to win multiple grand slams.
"Anything less than trying to be the best, I don't see the point. If you're not reaching for the top, then you will never be the best you can be. You might not achieve what you are capable of if you don't reach high enough."
This article is from the July/Aug 2013 issue

SOLD OUT

Subscribe now and you'll never miss an issue!