American Hopefuls // Who will carry the flag for U.S. tennis?

For two weeks during the U. S. Open, the spotlight shines especially bright on both the veterans and the rising stars of U. S. tennis. John McEnroe says many years of American success during his era may have spoiled tennis fans. "Clearly Americans have come to expect and want Grand Slam contenders and winners." Unfortunately, fans may have to wait longer before a man claims another singles title at a major, but the women are more promising. In addition to tournament favorite Serena Williams, several other players are generating buzz. "On the women's side, we have 10 in the Top 100. That's more than any other country in the world," Chris Evert notes. "Things are definitely starting to happen, pretty exciting things."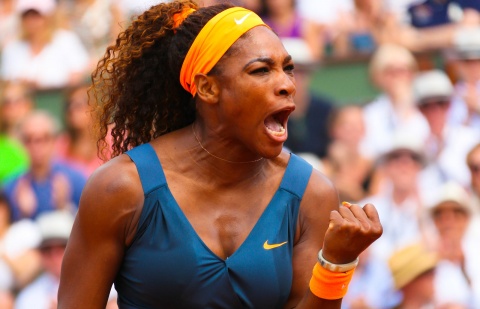 Most Americans prefer hard courts, and the support of the crowd offers a home-court advantage to anyone with USA next to their names. Some players stand out as odds-on favorites, while others have the potential to cause a major upset or just make their mark with a good result. Read on to find out which names to look for in the draw.
ODDS

-

ON

FAVORITE
1

. Bob and Mike Bryan (Doubles)
Rank:

1

Age:

35

Best

US

Open Result: Winner (

2012

,

2010

,

2008

,

2005

)

2012

US

Open Result: Winner
Reasonable Goal: Continue their

2013

hot streak and settle for nothing less than the trophy
Bob and Mike Bryan are fully ensconced in the annals of tennis history, having demolished records for match wins, doubles titles and year-end number one finishes, just to name a few. At age 35, the twin brothers show no indication of relinquishing their dominance on the doubles circuit – they started off the year grabbing hard court titles at the Australian Open and Indian Wells Masters 1000 then continued winning on clay and grass. Even though American men have scant chance of securing the singles title, the Bryans are a solid bet to lift the U. S. Open doubles crown on home soil. A US Open title would complete the coveted "calendar Slam" for the twins, who have won all three of the previous majors in 2013. That accomplishment remains among the very few missing from their resume.
2

. Serena Williams
Rank:

1

Age:

31

Best

US

Open Result: Winner (

2012

,

2008

,

2002

,

1999

)

2012

US

Open Result: Winner
Reasonable Goal: Focus on maintaining her concentration (and composure) to claim the title she feels she already owns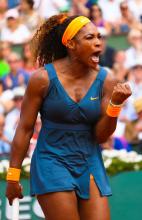 Serena goes into every tournament as the favorite to win and secure in the knowledge that she is the master of her fate. John McEnroe believes that not only is Serena playing the best tennis of her career, she is the best player who has ever lived. "She's just a level above anyone," he opines. Possessing an incredible serve and the ability to out-hit any opponent from the baseline, Serena's biggest threat is herself. Chris Evert warns that getting older poses additional obstacles: "There are days your body is not working. There's days you would rather not be out there, not get out of bed." Fans would be crazy to bet against the four-time champ, but they should still keep their fingers crossed that Serena will avoid another meltdown in front of the New York crowd. Altercations with a linesperson during a 2009 semifinal and with umpire Eva Asderaki during the 2011 final, both en route to unexpected losses, showed that Serena can be her own worst enemy in New York. But she should bring plenty of motivation to her home major as she aims to atone for a stunning early setback at Wimbledon.
SPOILER

POTENTIAL
1

. John Isner
Rank:

21

Age:

28

Best

US

Open Result: Quarterfinals

2012

US

Open Result:

3

rd Round
Reasonable Goal: Ace his way into the second week to equal his personal best result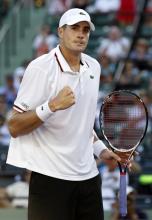 John Isner can be a threat to anyone, says John McEnroe, thanks to having "one of the biggest serves ever." The 6'9" North Carolina native showed that he has the heart of a champion in his three-day marathon match triumph over Nicolas Mahut at Wimbledon in 2010 (in which he served 113 aces). Isner led the U. S. Davis Cup team to the semifinals in 2012, upsetting Roger Federer along the way. After cracking the Top 10 last year, Isner seems poised to improve upon his results, and the hard courts at Flushing Meadows could be just the place to serve his way deep into a major. This tower of power often rises to the occasion in front of his home fans. Isner has won five of his six career titles in the United States, and the best accomplishment of his career came when he reached the Indian Wells final in 2012. His strongest result to date at a major also came at the US Open, a quarterfinal two years ago.
2

. Sloane Stephens
Rank:

17

Age:

20

Best

US

Open Result:

3

rd Round

2012

US

Open Result:

3

rd Round
Reasonable Goal: Rely on her Australian Open semifinal experience to stay calm on the big stage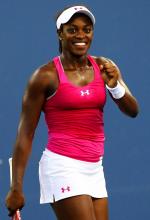 The number two American woman proved that she believes in her ability to beat any player on any given day when she upset Serena Williams in the Australian Open quarterfinals. Sloane's bubbly and energetic personality belies her intense on-court focus, but the attention that followed her sudden success may be a dangerous distraction at the celebrity-heavy U. S. Open. The 20-year-old Floridian appeared on The Ellen DeGeneres Show, picked a public fight with Serena, and told reporters that she is one of the world's most interesting 20-year-olds. The confidence of having played in a major semifinal and her big win over the intimidating Williams, however, means that no opponent wants to see Sloane's name in her part of the draw. Stephens won 12 matches at the first three majors of 2013, becoming the only woman outside the top five to reach the second week at all three. Unimpressive at non-majors, she brings her best tennis to the biggest stages.
3

. Venus Williams
Rank:

35

Age:

33

Best

US

Open Result: Winner (

2000

,

2001

)

2012

US

Open Result:

2

nd Round
Reasonable Goal: Listen to her body and try to make a dent in the draw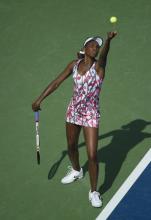 Graceful and resolute, two-time U. S. Open champion Venus Williams cannot be underestimated regardless of her age or health issues. Suffering from Sjögren's syndrome, an autoimmune disease that causes fatigue, and a back injury that kept her out of Wimbledon, victories are few and far between these days for the elder Williams sister. But if anyone can summon the fight to pull off an upset via sheer will, it's Venus. Fans who watched last year's US Open will recall the thrilling three-setter that she contested against top-ten opponent Angelique Kerber under the lights of Arthur Ashe Stadium.
4

. Bethanie Mattek-Sands
Rank:

58

Age:

28

Best

US

Open Result:

2

nd Round

2012

US

Open Result:

1

st Round
Reasonable Goal: Translate her rebel fashion statement into an on-court rebellion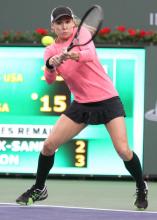 Bethanie Mattek-Sands is known more for her wild hair and clothing choices than for her results on the court, but no one doubts her desire to give everything she has in the pursuit of victory. Despite hovering in the middle of the rankings, the Arizona resident is always ready to play for her country in Fed Cup and will have the support of the home crowd at the U. S. Open. She's never been ranked higher than 30 and has no WTA singles titles to her name, but 2013 may turn out better. "She's had a lot of success the last [few] months," noted Chris Evert. "She's like a different person, different player out there, so I wouldn't rule her out." Among her most notable victories this season are upsets over former Roland Garros champion Li Na and Wimbledon semifinalist/finalist/champion Sabine Lisicki. The fast courts in New York will favor a game built almost exclusively on offense.
LOOKING

TO

MAKE

A

MARK
1

. Sam Querrey
Rank:

19

Age:

25

Best

US

Open Result:

4

th Round

2012

US

Open Result:

3

rd Round
Reasonable Goal: Win early matches against lower-ranked players and give higher-ranked players a challenge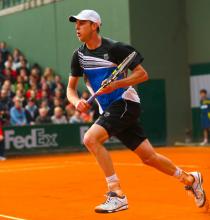 After dropping out of the Top 100 throughout 2011 and 2012 due to surgery on his right elbow, Sam Querrey gradually moved back up the rankings and became the American No. 1 in early 2013. McEnroe characterized the Californian as "a solid professional," but Sam's laid-back demeanor is often matched by lackluster results at the bigger tournaments. Victories at lesser events over world No. 1 Novak Djokovic and world No. 2 Andy Murray have proved that he can compete with anybody, which makes his complacency even more frustrating. Querrey never really seemed hungry to carry the mantle for his countrymen, and even though he said assuming the top role was a "great feeling," he also admitted that it didn't feel like a big change. The U. S. Open will give Sam an opportunity to show whether he can find the urgency and will to shine at the highest level or if he is content with moderate success. A first major quarterfinal would mark a solid step forward.
2

. Ryan Harrison
Rank:

97

Age:

21

Best

US

Open Result:

2

nd Round

2012

US

Open Result:

2

nd Round
Reasonable Goal: Surpass his previous best result to show movement towards reaching his potential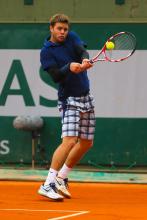 Even though he just recently reached legal drinking age, Ryan Harrison has long been seen as having the potential to rise up the rankings. He has a sharp tennis mind but struggles to control his hot temper on the court. The Austin, Texas resident counts Andy Roddick as a mentor and has deferentially sought to soak up wisdom from other U. S. veterans. In his post-match press conferences, Ryan shows an impressive ability to recall specific points in the match and speaks articulately about his strategy in given moments. His current challenge is to learn how to manage his frustrations and redirect anger into productive motivation. The supportive environment of Flushing Meadows could be just what he needs to announce his presence to American tennis fans. As an unseeded player, though, his fortunes may depend on his early draw. Harrison never has defeated an opponent in the top 10 and will need time to settle into the tournament.
3

. Jack Sock
Rank:

102

Age:

20

Best

US

Open Result:

3

rd Round

2012

US

Open Result:

3

rd Round
Reasonable Goal: Go deep into the first week to bank some points and bolster his ranking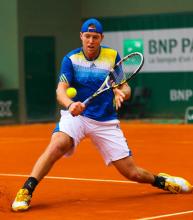 When John McEnroe said that Jack Sock is "probably the biggest upside we have for a young guy," expectations increased exponentially. Never averse to bold prophecies, French sports magazine L'Equipe went out on a limb to predict that he would reach the top 10 within five years. The good news for Jack is that he has plenty of time to grow into his potential. Even better, he has already tasted success on the big stage of his home slam after winning the U. S. Open Mixed Doubles title with Melanie Oudin in 2011. The Nebraska native who grew up idolizing Andy Roddick will need to improve his athleticism in order to compete with the power and strength on the ATP World Tour. The U. S. Open is a good opportunity for Sock to set himself apart from his peers as the one to watch. His vicious serve-forehand combinations could ambush a higher-ranked player who prefers slower surfaces.
4

. Madison Keys
Rank:

52

Age:

18

Best

US

Open Result:

2

nd Round

2012

US

Open Result: Qualifying

2

nd Round
Reasonable Goal: Give tennis fans a glimpse of why all the experts are so excited about her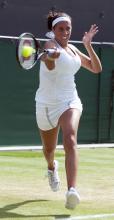 According to U. S. tennis experts, fans should expect to see Madison Keys at the top of the rankings at some point in her career. "She definitely has the weapons to be top five. She has the weapons to be number one," Chris Evert predicts. "Out of all the players out there, she comes the closest to Serena's serve. The power off both sides is tremendous for someone that young." Brad Gilbert tells Tennis View that he agrees: "Her size, her athleticism, her weapons. She's somebody for me that has great potential." If Keys can develop a strong mental focus and the desire to be a champion, she's likely to unlock the potential that so many people see in her game.
5

. Jamie Hampton
Rank:

25

Age:

23

Best

US

Open Result:

1

st Round

2012

US

Open Result:

1

st Round
Reasonable Goal: Capitalize on this year's momentum to continue her upward trajectory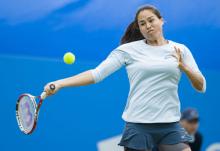 Jamie Hampton started the year ranked No.70 but worked her way into the Top 25 by summer, in spite of the bothersome back pain that hampers her movement. On her way up, Hampton took down big names such as 2011 Wimbledon champ Petra Kvitova, 2012 Wimbledon finalist Agnieska Radwanska and 2009 U. S. Open finalist Caroline Wozniacki. At the Australian Open, she extended top seed and eventual champion Victoria Azarenka to a third set. "She's a very powerful player playing really aggressive tennis and serving very well," Radwanska explained after her surprising loss. Jamie used the last off season to consult with USTA coaches and develop a clear plan to improve her game. "For me to dictate tennis I need to be inside the court," she says. That aggressive style may help her generate some good results in Flushing Meadows, where she never has won a match.
This article is from the Sept/Oct 2013 issue

SOLD OUT

Subscribe now and you'll never miss an issue!