WTA: Will There Be A Youthful Uprising In 2019?

The main portion of the WTA season will wrap later this month, so naturally, folks are already beginning to look towards 2019 and what may transpire when it arrives. Of late, the only thing certain in the women's game is that one never knows what will happen. Seeds tumbled out early in record droves at the majors, and while the same handful of names were able to jockey around near the top of the rankings, no one woman was really able to get a secure foothold as the one to beat. It leaves the door open yet again heading into 2019, and next season might just be the year the next generation emphatically makes its mark.
The name apt to come up first on the lists of many when looking towards the next generation is that of recent US Open Champion, Naomi Osaka. Earlier this season, her run to her maiden title in Indian Wells looked like a fluke, but then she came up with the goods in a big way at the US Open. She practically cruised in securing her first major, and nowhere was she more impressive than in the final. Not only did the twenty-year-old rise to the occasion in terms of her game execution in that championship match, she demonstrated a level of poise and maturity well beyond her tender years as she securely stayed on course despite all of the distracting drama that unfolded that Saturday. Even more encouraging, unlike so many other first-time champions, Osaka has backed up her victory by playing well this autumn. She already has a nice game that includes a serve and forehand that are formidable weapons, and as she continues to add margin and improve her movement, her trajectory should only continue in an upward direction. She will certainly be one to watch in 2019.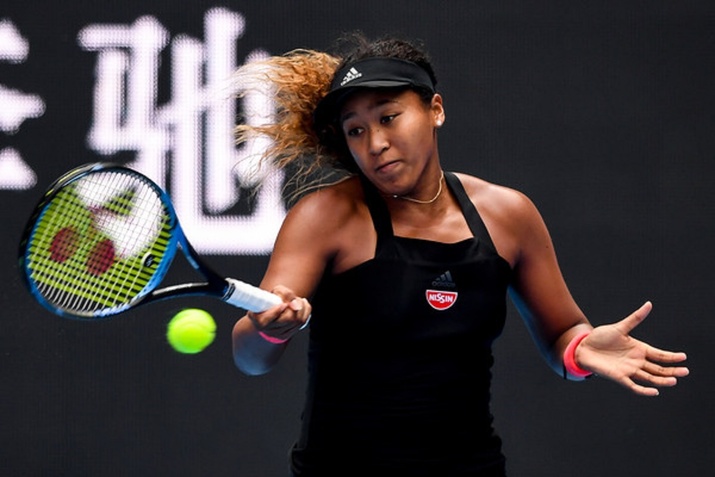 Another woman with a major under her belt is Jelena Ostapenko. In fact, her first title ever came last spring at Roland Garros. She is definitely one of the more powerful ball-strikers out there, with a first serve to go along with it. She is learning to add some more touch and feel, and with her increased play in doubles could soon be a more threatening force in the forecourt. The most glaring hole in the Latvian's game, however, is her complete lack of consistency. Not only does she struggle to go deep from week to week, but she can be prone to too many peaks and valleys over the course of any given match. If she can shore up that weakness by better playing the percentages, then there is no question she could be regularly vying for the grandest prizes.
A competitor, who frankly has been right up there with Osaka of late, is Aryna Sabalenka. Unlike Osaka and Ostapenko, the Belorussian has not yet tasted Grand Slam success, but there is a growing sense that it may only be a matter of "when," not "if" she will. She really started to hit her stride this summer on the grass and has backed it up nicely on the hard courts, winning titles in both New Haven and last week in Wuhan. She was the only woman to take a set off of Osaka at the US Open, and some might argue she has more upshot than the Japanese woman. She boasts more firepower from both wings and on her first delivery, but she presently has more variety in her game as well, which complements the power opponents have to respect. She also plays with the fearlessness of youth, taking the bull by the horns when she is down, and more often than not, that has paid off for her. She is one of the hottest players on tour right now, and if she can carry that momentum into 2019, she will undoubtedly be a threat to anyone in the field.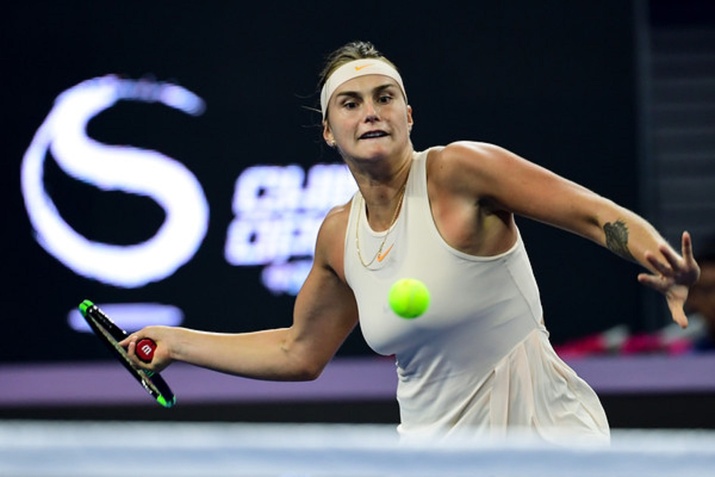 These are just a few of the names to keep in mind when looking towards 2019, which is sure to be here before we know it. Yes, there are plenty of veterans and decorated champions presently at the top that are unlikely to give up their respective perches without a fight. But make no mistake. These ladies and some of their fellow young guns are hungry for success and eager to make their mark. Two have already broken through, and with the WTA still as wide open as ever, the time is ripe for the youth to take advantage and climb to the top.
(Photo Source: Di Yin/Getty Images AsiaPac)​