WTA: Summer of Opportunity

As evidenced by what occurred at Wimbledon and then last week on the hard courts of San Jose, things are as wide open as ever on the WTA. While that can make it difficult for the pundits to predict what will happen at a tournament, it does leave the door open for a player to step up and take advantage. With the US Open drawing ever closer, the competitors will be eager to establish themselves as a leader of the pack, including three former World Number 1's.
Of the three, Victoria Azarenka is the one most in need of making something happen this summer. Currently ranked Number 95 and struggling for wins, it can be easy to forget that the Belorussian is a former Number 1 and two-time Australian Open Champion. Prior to going on maternity leave, she was one of the few stalwarts in the women's game, who could be regularly relied upon to reach the business end of tournaments week-in-and-week-out. She was also considered by many to be the closest player Serena Williams had to resembling a rival.
Given that background, many have been anxious to see her return to her former glory to mix things up at the top of the women's game, but the last twelve months have not panned out that way. The feel and range have not been there for Azarenka as she looked to find her best after returning from maternity leave, and until a few months ago, her efforts were further stymied by a custody battle. But regardless of the reasons, losses still chip away at the confidence and destroy any aura that might have been accrued prior to 2017. Hard courts are her best surface, she is a former champion in Cincinnati, and she is a two-time US Open Finalist. If ever there were a time for her to get her game back in gear, it is now. And if she does not do so soon, her window of opportunity as the WTA remains influx may pass her by.
Another woman apt to be eager to try and salvage her 2018 by posting some notable results this summer is Venus Williams. The American, who is still ranked a very respectable Number 14, has been plagued by questions of retirement for the last few seasons. But as Williams has repeatedly proven, one counts her out at their own peril. This was abundantly clear last season where a vintage Williams came to play, reaching the finals of the Australian Open, Wimbledon, and the WTA Championships, as well as a semifinal showing at the US Open. With results like that, she looked poised for great things in 2018 as talk of her perhaps adding to her seven major titles began to increase.
Unfortunately for Williams, this season has been a letdown following her exploits of 2017. Outside of Indian Wells and Miami, it has been a dismal year thus far, including losing her opening matches at the year's first two majors. Hopes of her turning things around at the All England Club were also dashed after she was shocked at the end of the first week. She has always been comfortable on the hard courts, but her knee issues suggest it will be tough for her to flip the switch right now. It is imperative that she tries to find a way though, if she wants to keep the retirement chatter at bay and avoid a further drop in the rankings with a poor performance in New York.
The last of the three, and the one surrounded by the most optimism right now, is Maria Sharapova. Like Azarenka, Sharapova was one of the players, who consistently reached the latter rounds of events prior to her doping suspension. Because her hiatus from the game was not injury-related, there was a sense that her rise up the ranks upon her return would occur in short-time. Frustratingly, niggling injuries hampered her return in 2017 leading to a mixed bag of results in 2018. She appeared to finally be hitting her stride once she reached the clay of Madrid, however, putting together solid results there, Rome, and Roland Garros.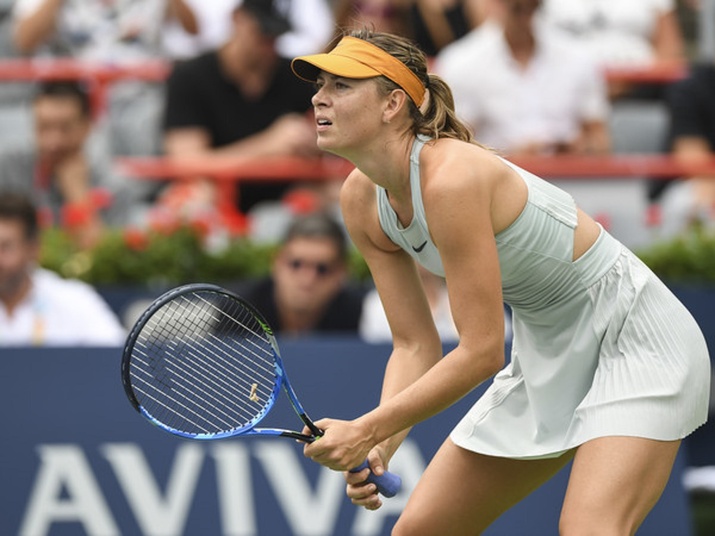 That her momentum was so stunningly halted with a loss in the opening round of Wimbledon had to be a stinging disappointment, making it all the more important that she quickly right the ship this summer. She looked exceptionally solid starting out in Canada, and she is likely to continue to hone in on her best as she works her way towards the US Open. If she continues her upward trend, then she might just be ready to reclaim a solid foothold at the top of the WTA.
There is still plenty of tennis to be played in the weeks to come, and it is foolish to assign too much importance to any one tournament where it concerns a player's career. That said, when at their best, these women can compete with anyone on tour and are often the superior competitor. They also boast more experience at the top, leaving them better primed to handle the pressure that comes with being in the upper echelons of the sport. Given their respective backgrounds, it may only take one great tournament to turn things around, and this is a favorable juncture in the calendar for any one of them to make it happen.