Wimbledon Preview: WTA Dark Horses

At times, it can be hard to decide whether the Wimbledon field is wide open or wired shut. Either way, there remain plenty of players capable of doing big things at the third major of the year. Check out our dark horse picks that are most likely to make waves this fortnight.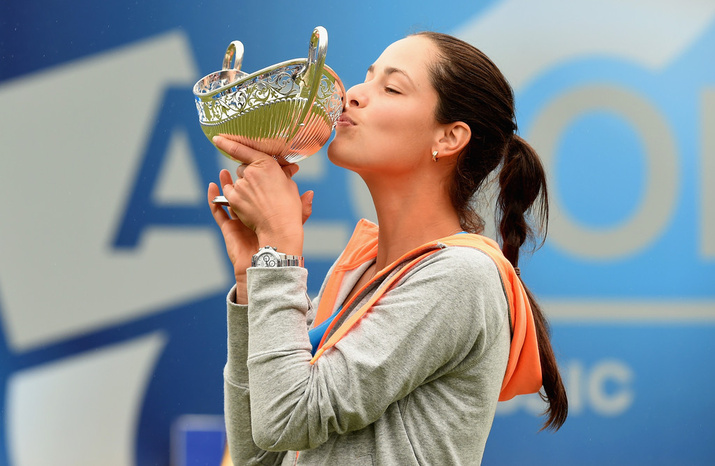 Ana Ivanovic
Have you heard? Ana Ivanovic is back. And not just on the surfaces where she typically excelled, but also where she once struggled, even at her best. Aside from a run to the Wimbledon semifinals in 2007, the Serb has always found it difficult to translate her aggressive game to the low-bouncing grass courts. All of that appears to be ancient history after Ivanovic has had a career week in Birmingham. Despite beating few notable players to make her fourth WTA final of the year, she has still impressed by proving she is a player for all surfaces.
Feeling the weight of expectation in Paris, however, she crashed out to nemesis Lucie Safarova. On the lawns of Wimbledon, Ivanovic will have little time to consider pressure as she navigates the quick pace and quicker points of the All-England Club.
Sabine Lisicki
In a sport where few things are guaranteed, three things remain constant: death, taxes, and Sabine Lisicki beating the reigning French Open champion at Wimbledon. In four of the past five Wimbledons, Lisicki has defeated the woman who held aloft the Coupe Suzanne Lenglen just weeks prior. Only Francesca Schiavone escaped the German's clutches in 2010, when Lisicki missed Wimbledon with an ankle injury. A player who struggles mightily with both physical and mental consistency, Lisicki manages to do one thing with regularity: win at Wimbledon. The German's career record on the lawns of the All England Club stands at 19-5, while she holds just a 21-18 record at the other three majors combined.
While most are aware of Lisicki's penchant for grass courts, few could have predicted the giant-killing run that took her to the championship match last season. Seeded No. 23, she defeated Samantha Stosur, Serena Williams and Agnieszka Radwanska, all in three sets, to reach her first Grand Slam final. One year later, the German again comes into Wimbledon on a skid, having failed to reach a quarterfinal this year, and with injury questions after a Roland Garros retirement. If there's one thing Lisicki's proven over the course of her career, however, it's that the context of her season rarely matters when she feels grass under her feet.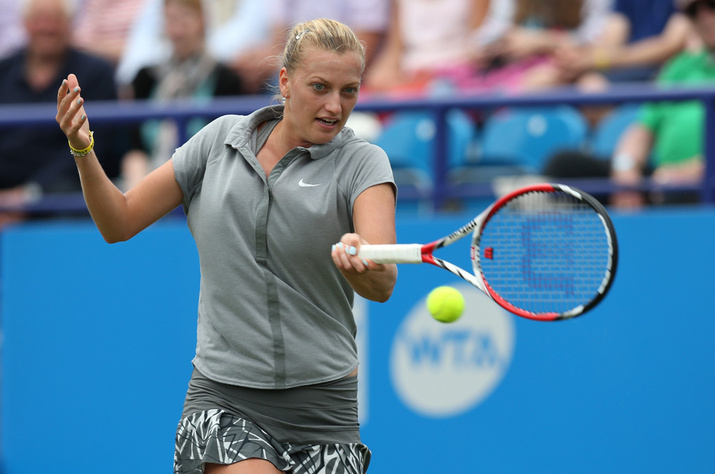 Petra Kvitova
Although she stormed to the Wimbledon championship in 2011, sometimes it feels as though Petra Kvitova is a Grand Slam champion in name only. In the months following her first major triumph, much of the conversation centered around when, not if, Kvitova would repeat the feat. Now three years removed from that title, the Czech hasn't returned to a Grand Slam semifinal in over two years. Despite up-and-down performances in games, sets and matches, all of the struggles that come with being Petra Kvitova, she's managed to remain comfortably inside the top 10.
Like her countrywoman Martina Navratilova, the lefty's game is tailor-made for grass courts, and she has been a fixture in the second week of the event since she announced herself with a semifinal showing in 2010. Last year, she missed a golden opportunity to return to the championship match when she lost to Kirsten Flipkens in the quarterfinals. Much of what Kvitova will do at this year's Championships comes down to one person: Petra Kvitova.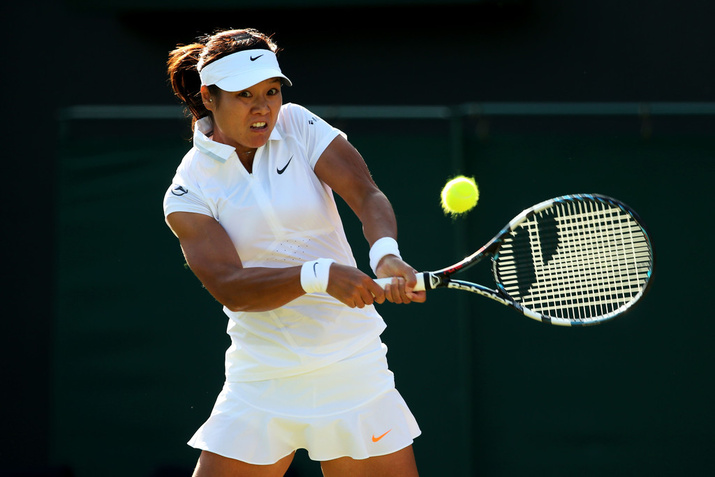 Li Na
Last year's Wimbledon quarterfinalist is as unclassifiable as Kvitova. The combination of her Australian Open title and lack of a top-10 win makes future success hard to gauge. On a run of good form, the Chinese woman can mow down the field. On any other day, things can get ugly quickly, as the Australian Open champion showed when bottoming out in the first round of Roland Garros. Wimbledon was where Li Na made her major breakthrough. Since then, she has found more comfort on the higher-bouncing courts, but that didn't stop her from playing a rousing match against Agnieszka Radwanska here one year ago.
The disappointment in Paris could spur the Chinese star to a successful fortnight, or she could implode against an upstart of middling caliber. Earlier this season, Li Na's coach Carlos Rodriguez said her game was best suited to grass, but the pair also expressed a desire to fashion the former French Open champion into a "real" clay-court player, a strategy that evidently worked against them. Thinking too hard could undo Li on this fast surface.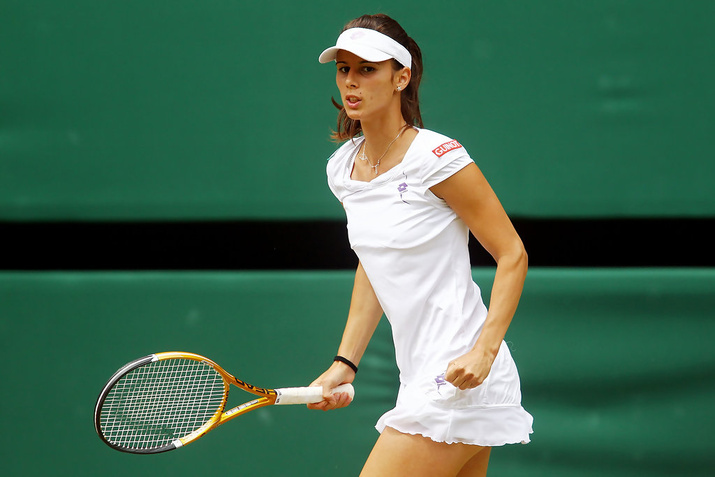 Tsvetana Pironkova
The enigmatic Bulgarian has been largely silent since winning Sydney. In fact, Pironkova has only won back-to-back main draw matches once since capturing that Premier event as a qualifier, but season-long consistency has never been in the cards for the young woman who seemed to believe Wimbledon was the only event that counted toward her ranking. She first made a name for herself when she beat Venus Williams at the 2006 Australian Open, and she parlayed that talent into two more wins over the five-time champion at her favorite tournament.
A quick glance at Pironkova's resumé, and it's clear green grass flows in the Bulgarian's veins. She has made the second week of Wimbledon in three of the last four years, including a semifinal in 2010. It has hardly mattered how her draw shakes out, which should strike fear into the heart of any high seed who sees PIRONKOVA, Tsvetana (BUL) close to their name at the beginning of the tournament.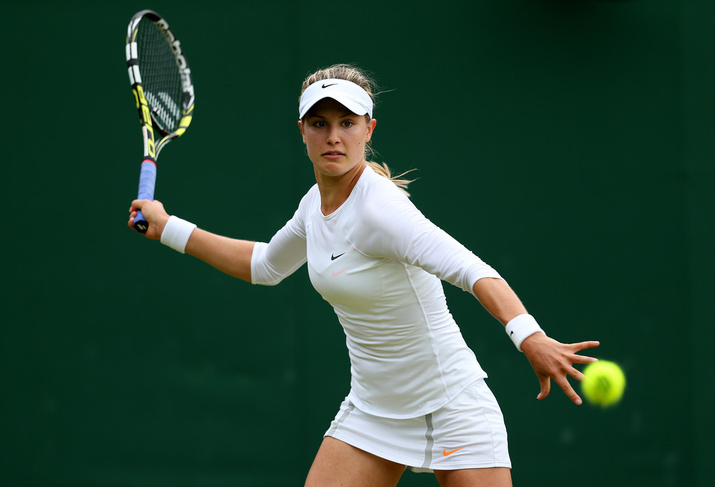 The Young Guns
Too many to count, the next generation of WTAers is coming on strong and boasting all-court abilities. Garbiñe Muguruza and Eugenie Bouchard will come to Wimbledon after career-making French Opens, playing on a surface that hardly highlights their games. Belinda Bencic's match against Donna Vekic in Birmingham felt like the birth of a future rivalry. Bencic was last year's junior Wimbledon winner, while Vekic was last year's Birmingham runner-up. Monica Puig and Ajla Tomljanovic both have big games and will be looking to back up strong results from the spring. The Pliskova twins had a top-100 reunion last week, and both of them have big serves and a junior pedigree.
And that's all without mentioning Camila Giorgi. The young Italian has been at home on the grass courts, making her major breakthrough in 2012 with a run to the Wimbledon fourth round. Her third-round loss to eventual winner Marion Bartoli last year wasn't bad either. The youth are certainly coming, and it wouldn't be a shock if, in two weeks, one or more of them have arrived.