Wimbledon Prep: The Good, The Bad, and The Ugly

The clay courts are in the rear-view mirror as the tennis world has moved on to that short stint on the calendar known as the grass court season. The second week on the lawns is well underway with many of the top guns taking to the courts, and already fans have been treated to some great tennis, depressing news, and some head-shaking controversy.
First the good, which has to do with some notable returns to the sport. While many marquee names are returning to competition for the first time since Roland Garros, there were a couple who were making a return after a lengthy hiatus. One was Maria Sharapova, who tried her luck in Mallorca. Her trademark grit was on display as she fought to shake off the rust to secure a victory in her opener before showing there was still work to be done, in her loss to Angelique Kerber in the following round. The other notable return centered on Andy Murray, which was arguably the more important of the two. The Scot had announced in January there was a good chance he would have to walk away from the game for good, but after successful hip surgery in January, he was back on the courts in London in doubles action with partner Feliciano Lopez. The former Number 1 hardly looked worse for wear as the hands were as quick as ever, the movement looked good, and the fight and desire for success were vividly on display. It is a long way back for both, but certainly some positive signs for them and a boon to the sport which is more interesting with them in it.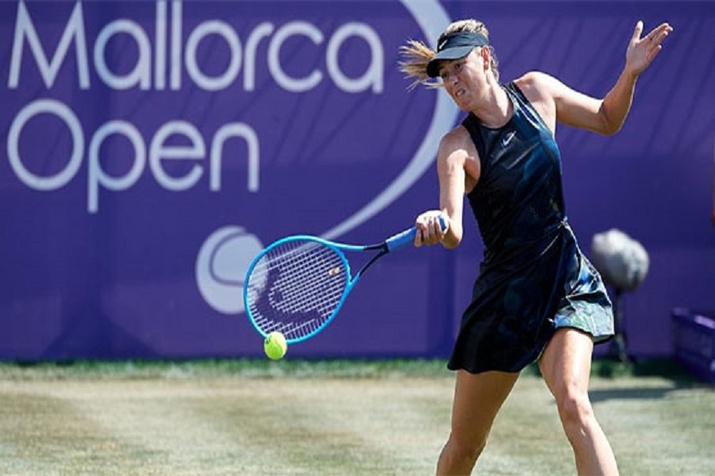 While Sharapova and Murray were making happy returns following injury, Juan Martin del Potro sadly found himself on the opposite end of the spectrum. Despite an impressive victory over young Canadian Denis Shapovalov in his opening match in London, there was little for the Argentine to celebrate. Thanks to a slip that occurred in that match, del Potro re-fractured his right patella, which is the injury that saw him cut his 2018 season short and has limited his play in 2019. The injury will require surgery and ensures he will be absent from Wimbledon and could miss a fair amount more going forward. It is an unfortunate situation for any player to face, but it feels even crueler for del Potro. It seems he has suffered more than his fair share of injuries and surgeries, so one hopes that this talented and fan-favorite player can rebound quickly and return to competition sooner rather than later.
Although del Potro suffered misfortune by accident, Nick Kyrgios managed to once again be his own worst enemy. The catalyst for his latest outburst stemmed from a non-call when he had set point against his opponent, Roberto Carballes Baena. Kyrgios is the not the first player to be the victim of a controversial call or lack thereof, and certainly more than a few players have had some words with officials on those occasions. Had Kyrgios merely left it at a quick few words with the chair umpire, that would have been fine. But it was Kyrgios, so of course, he could not just leave it at that. Instead, he had to constantly chirp about it through the next several points, which could have been extremely off-putting to his opponent.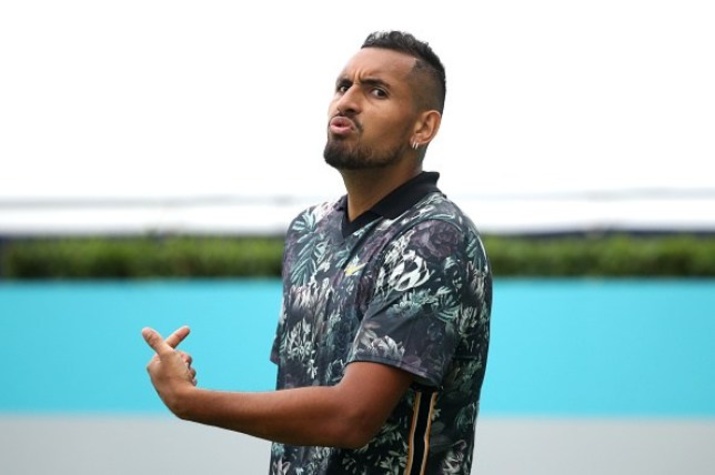 There was the common threat to not try, which demonstrated his inherent lack of professionalism. He then decided to insult Chair Umpire Fergus Murphy's hat and choice to wear it, which though mild by his standards, still amounted to nothing more than nasty and immature verbal abuse. The kicker though was when he insinuated that the match was "rigged," suggesting the linesman intentionally failed to make a call on a serve he knew to be out. These words prompted Murphy to warn Kyrgios to be careful of what he was saying, which only elicited a rebuke from the Australian. With sports in general trying to clean up illegal gambling and tennis really aiming to crack down on it by imposing heavy sanction, it was a very careless claim for Kyrgios to make, irrespective of how much he did or did not truly believe that to be the case. All told, it was another ugly incident involving Kyrgios that only further proves harsher disciplinary action needs to be taken against him when he behaves in this manner.
Suffice it to say, it has been an exciting couple of weeks, and one can only guess what may be in store with Wimbledon around the corner. It all certainly whets the appetite though, so with any luck, things will only grow more intriguing from here.