Wimbledon ATP Day 6 Preview: Isner, Raonic, Kyrgios

The first week at Wimbledon ends with the top-ranked American and a top-eight seed under threat from dangerous grass specialists.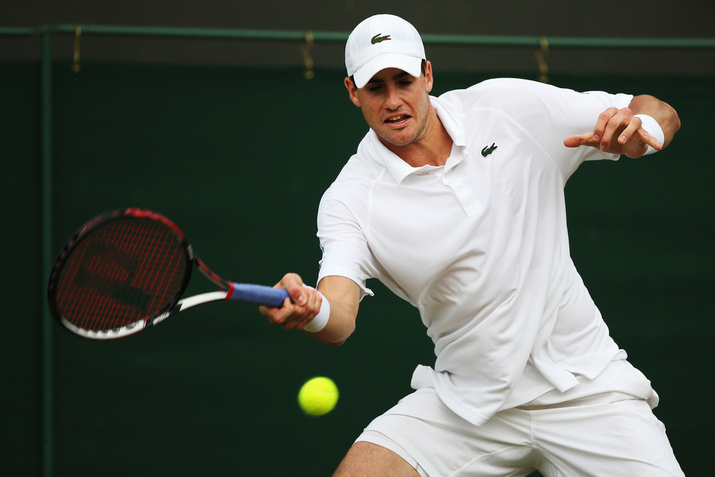 Feliciano Lopez v. John Isner
John Isner will make his first appearance in the third round of Wimbledon tomorrow. This may come as a surprise to many, but Isner's serve has failed to compensate for his lack of mobility on the surface, below-average return of serve, and inability to handle low and quick balls.
With all of this in mind, Feliciano Lopez is going to cause Isner lots of problems. Lopez is a lefty with a wonderful capacity to serve and volley. He'll be able to target Isner's particularly liable backhand and should be able to make him bend low and hit up on a regular basis, something Isner is not comfortable with at all.
Lopez is not the strongest returner, but one would expect him to be able to chip and block back enough low returns to sneak in a few breaks or get through a few tiebreaks.
Isner and Lopez have played on three previous occasions, with Isner winning two of the meetings and Lopez winning their only meeting at a major at the Australian Open in 2012.
Unless Isner produces a sensational returning performance, Lopez should be able to knock out the last American remaining.
Prediction: Lopez in four sets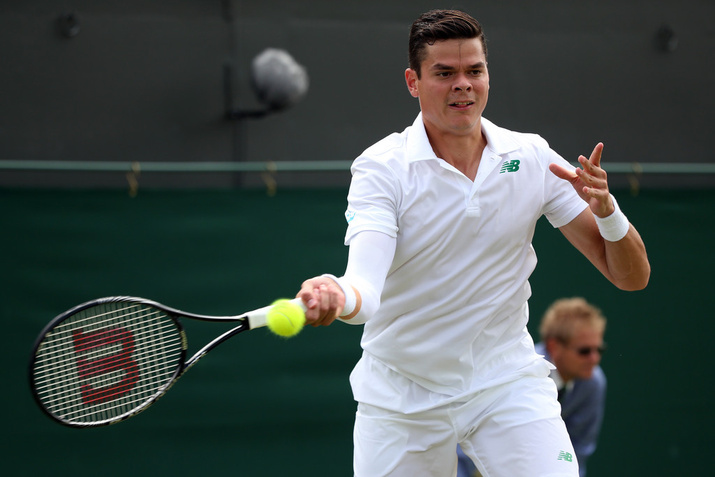 Milos Raonic v. Lukasz Kubot
UPSET ALERT. Milos Raonic has been made a heavy favorite to win his third-round match against 2013 quarterfinalist Lukasz Kubot, but don't look past the big-serving Pole quite so fast.
Kubot is a seasoned veteran and a capable doubles specialist who won the Australian Open doubles title earlier this year with Robert Lindstedt. His success at Wimbledon this year and last have been no fluke. He possesses a very flat, penetrating serve, firm volleys, and a thirst for aggression. Kubot takes bigger cuts off the return of serve than almost anyone on tour and isn't afraid to come in behind second serves. It'll be interesting to see how his return strategy will work against Raonic and if he applies his typical level of initiative.
Raonic will have similar problems as Isner will with Lopez. He is certainly the better returner of the two, but he should still have issues dealing with Kubot's serve and volley, especially considering how lengthy and circular Raonic's groundstrokes are.
Raonic raced through his first two matches against Matthew Ebden and Jack Sock, needing just the minimum six sets to get through. Kubot has lost just one set through his first two matches and looks to be in fine form entering this clash.
Kubot is almost nine years older than Raonic, and even though he has yet to face the Raonic serve, expect his experience and more competent grass-court game to shine through.
Prediction: Kubot in four sets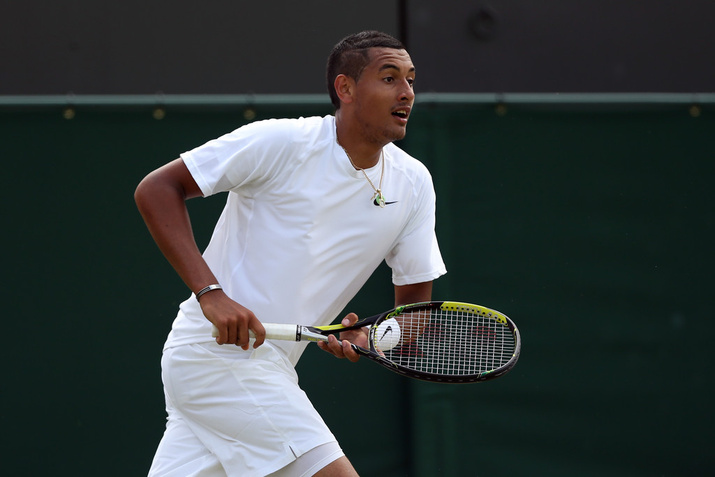 Jiri Vesely v. Nick Kyrgios
In a matchup between the two youngest players remaining on the men's side and two former Junior No. 1's, Aussie Nick Kyrgios will be squaring off against the Czech Republic's Jiri Vesely.
Vesely and Kyrgios pulled off significant upsets over Frenchmen in their second-round matches. Vesely battled past a seemingly hobbled Gael Monfils in five sets after conceding a two sets to love lead. Kyrgios pulled off the comeback of the tournament, rallying from two sets to love down against Richard Gasquet, saving a whopping nine match points along the way.
This is the first time either Kyrgios or Vesely has reached the third round of a major, and with a potential fourth-round match against Rafael Nadal on Manic Monday looming, the stakes couldn't be any higher for these two rising stars.
Besides the fact that these are two of the best young guns on tour, both are red-hot at the moment. Kyrgios has won his last 10 matches, and Vesely has won 11 of his last 12 matches.
From a tactical perspective, the key for both players will be to limit the other's movement. Vesely is 6'6 and hits a very big ball but does struggle with his court coverage and footwork. Kyrgios is 6'4 and loves to control the action with his serve and his forehand but does have problems when pushed out of the center of the court. The Aussie's backhand still has room for improvement, so look for Vesely to target that side at will.
This one is a tossup, but Vesely's game is more complete at this point in their careers, and this may give him the small edge he needs.
Prediction: Vesely in five sets