Wimbledon 2019: Let The Matches Begin

The famed pristine lawns of the All England Lawn Tennis Club are fresh and ready to go. That can only mean one thing: the year's third major, Wimbledon, is about to get underway!
First the favorites, and on the men's side, that boils to the top three of Novak Djokovic, Rafael Nadal, and Roger Federer. The top-seeded Serb has a potentially tricky opener against Philipp Kohlschreiber and may need to be sharp should he find himself against up-and-comer Hubert Hurkacz, but there is more intrigue to be had in the bottom half. There was a bit of controversy prior to the draw being released with Wimbledon using its seeding formula to award Federer the second seed and Nadal the third, even though their rankings are just the opposite. With both landing in the same half, it turned out to be no harm, no foul as far as having to go through the other and potentially Djokovic for the title, but in terms of who landed around those seeds, the seeding made a huge difference.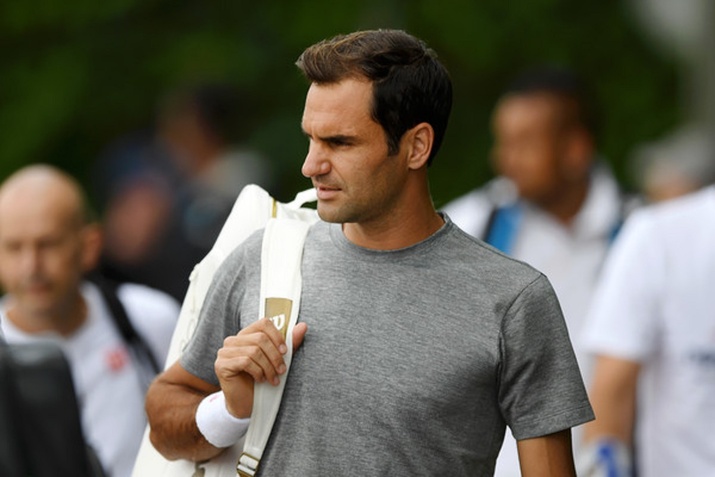 While it is difficult to envision anyone challenging Federer in the first week, Nadal could have a tough road ahead. A blockbuster showdown with Nick Kyrgios could come to fruition in the second round with Denis Shapovalov possibly looming in the third. So, while all three remain favorites, it would not be stunning if at least one of them failed to make the second week, with Nadal looking the most vulnerable to an upset.
While it is more clear-cut as to who the favorite title contenders are on the men's side, the women's once again remains pretty wide open. Even so, there are a few who look more likely to navigate their way to a title than others. Defending champion Angelique Kerber is comfortable on the grass, and with her run in Eastbourne, she is arriving in top form and with plenty of confidence. Karolina Pliskova is also quite at home on the grass, and like Kerber, she is coming in off a stellar performance in Eastbourne that should put her in prime position to make something happen in London. The feisty Simona Halep can never be dismissed. Then there is Serena Williams, and while her results have been lackluster in 2019, she is more than capable of flipping the switch on the grass to replicate the form that took her within a match of the title here last year. Still, it is hard not to like newly minted Number 1 Ashleigh Barty. The Australian just captured her first major singles title a few weeks ago in Paris and impressively backed it up with another title in her very next event in Birmingham. She is located in the more experienced and loaded half that includes Kerber and Serena Williams among others, but it would hardly be stunning to see Barty or any of these other women leave Wimbledon with the coveted crown.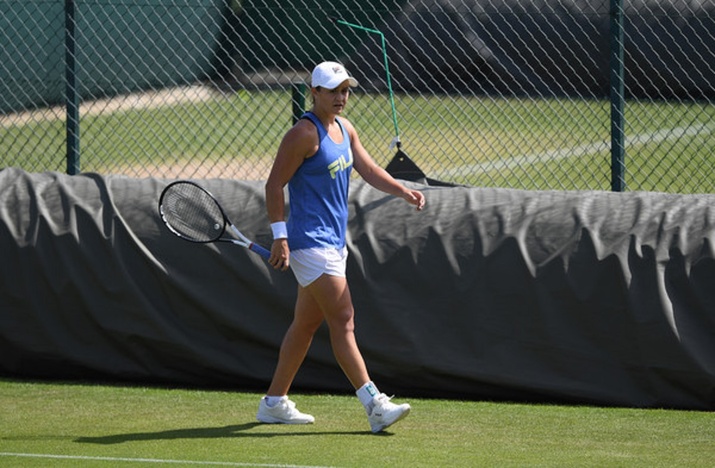 The women's draw also offers up some notable dangerous floaters, as Victoria Azarenka, Maria Sharapova, and Venus Williams all enter the draw unseeded. Sharapova and Williams are former champions here, while Azarenka has been to the final four. For Sharapova and even more so for Williams, this a surface where they can suddenly tap into their best form and make life difficult for the opposition. Furthermore, with Sharapova, Azarenka, and Williams placed in close proximity in the draw to Kerber, Halep, and Aryna Sabalenka respectively, each of these dangerous floaters could have the opportunity to eliminate a top ten seed and tournament favorite before Week 1 comes to a close, making for some entertaining early round excitement.
In addition to the favorites and dangerous floaters, there is the obligatory nomination of those who have the dubious distinction of being the most likely to suffer a quick upset. On the women's side, this is just as open as the grouping of favorites and could certainly include a favorite. That said, the one that immediately jumps out to keep tabs on is Naomi Osaka. Although die-hard tennis fans may not be overly familiar with her first-round opponent, Yulia Putintseva, the second seed is. She lost in routine fashion to the woman from Kazakhstan in Birmingham before coming here to London and will be keen to avoid the same result here. As for the men, the upset alert has to go to Dominic Thiem, who faces American Sam Querrey in his opener. Grass has been one of the most lucrative surfaces for Querrey, as it rewards his powerful serve and forehand. He is also coming in with some confidence off of his run in Eastbourne. Thiem has enjoyed a lot of success overall this season, but Wimbledon will mark his first return to tennis since suffering another heartbreaking loss to Nadal in the final of Roland Garros for the second consecutive year. There is no telling where his game or head will be when he takes to the court against Querrey, leaving him potentially ripe for an upset.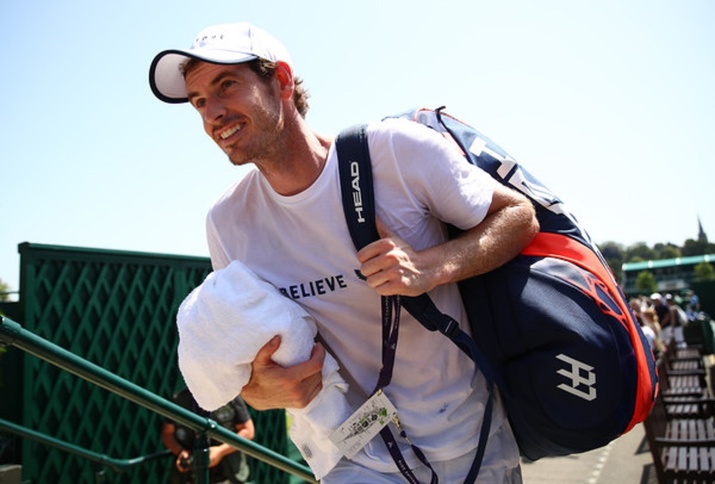 Finally, an honorable mention for the doubles, which the home fans will be undoubtedly paying even closer attention to this year than most. In January, Andy Murray announced that his troublesome hip would likely force him to call time on his career with the hope that he could hobble his way to finish at Wimbledon. Instead, following a successful hip surgery and equally successful return to competitive tennis on the doubles court at Queen's, Wimbledon could be where Murray takes a greater step towards what he hopes will be a return to competitive singles tennis. There is an added element of spice to Murray's return, however, as he is paired with Pierre-Hughes Herbert. Herbert is known for being one half of one of the best doubles teams on tour with countryman Nicolas Mahut. Herbert had split with Mahut just prior to Roland Garros in order to focus on his singles, so suffice it to say, Mahut, who is now paired with Edouard Roger-Vasselin for this event, was non-too pleased when it was announced his former partner was pairing up with Murray. Undoubtedly both teams will have some extra incentive to go deep.
These represent just a handful of the faces and storylines sure to bring some excitement when the first week of Wimbledon commences this Monday. They should make for some entertaining tennis and plot points, and with any luck, they will set the stage for an even more phenomenal second week at the All England Lawn Tennis Club.
photo source: Getty