Where To From Here?

The 2020 US Open was certainly unlike any slam fans have seen in recent memory, but arguably the most drama was saved for the Men's Final. What at first appeared to be a routine, straight-sets victory for Alexander Zverev turned into an epic roller coaster comeback that instead saw Dominic Thiem be the one to capture his maiden major crown. It was a breakthrough tournament for both, but what impact will have on them in the months to come?
Outside of the need to physically and mentally recuperate from his Herculean effort last Sunday, it is difficult to envision his victory in New York having anything but a positive impact on Thiem. Although some first-time major champions have had issues adjusting to the new levels of expectations and scrutiny, history would suggest that will not be the case with Thiem.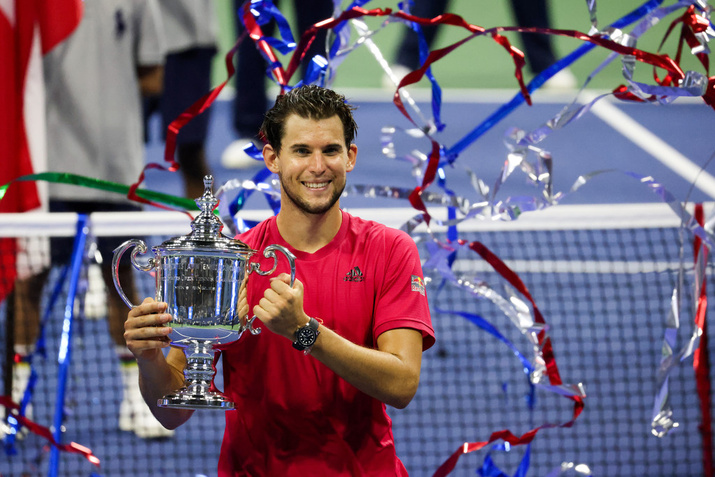 The Austrian has already been steadily moving in an upward arc, adjusting to the added weight of being a favorite following his three prior appearances in a slam final. He also did an admirable job of living up to his seeding at the US Open, including when he became an even heavier favorite following the stunning default of Novak Djokovic. He may have definitely wobbled in the opening sets of the final, where the nerves of being the one expected to win in what was undoubtedly his best look in four tries at winning a major was staring him in the face, but the fact that he was able to persevere and find a way to somehow snatch up a victory from the jaws of defeat bodes well for what fans can expect from him going forward.
The greater wild card coming out of the US Open is Zverev. There are plenty of positives for the German to take away from his trip to New York. He lived up to his own seeding, a prospect that has been hit-or-miss for him in his young career. He broke new ground with his trip to the final, and even more impressive was the way that he staged a comeback from two sets down in the semifinals to earn that coveted berth in the championship. And though he received some assistance from a nervous Thiem, that should not take away from the exceptional way that Zverev came out with his game firing on all cylinders in his first major final appearance.
One hopes that in relatively quick time Zverev will be able to take comfort in these positives, because in the immediate aftermath, he was left with nothing but the bitter taste of defeat. Even the most ardent of Thiem fans could not help but feel sorry for the German, as he visibly struggled through tears during the trophy presentation. In many ways, it was a more crushing blow than if he would have lost in straight-sets in the semifinals or even routinely in the final. Having been up two sets with a chance to serve for it in the fifth it is bound to sting that much more.
Unfortunately, there is no rest for the weary, so fans will get the opportunity to see how each of these men responds to their end results in New York with their play in Paris beginning in another week. Paris has been a happy hunting ground for Thiem, so it should be an ideal venue for Thiem to continue his winning ways. As for Zverev, both he and his supporters will get a good look at where his stay in New York has left him emotionally, be it building on his breakthrough in the Big Apple or wallowing in his heartache. Either way, this all adds a few more intriguing wrinkles to Roland Garros.
(Photo Source: Getty Images North America)