What A Difference A Year Makes

This time last year I was on vacation in the Bahamas watching the Italian superstar, Fabio Fognini defeat Rafa Nadal en route to his first Masters 1000 title at the Monte Carlo Rolex Masters.
Bianca Andreescu, then an 18-year-old phenom from Canada, also reached a career milestone last spring winning her first career title at the prestigious BNP Paribas Open at Indian Wells, a Premier Mandatory event. Indian Wells made its own mark last month by canceling the event 24 hours before it was to commence due to the coronavirus pandemic.
Since that audacious announcement, all events on all levels on the ATP and WTA tours have been canceled through the first week in July except for the French Open, which is now scheduled for the end of September.
Roger Federer and Laver Cup chairman and CEO of Team8 Tony Godsick, recently announced that the Laver Cup is canceled for 2020 due to the French Tennis Federation having unilaterally decided to move the French Open to the same week in addition to the ongoing COVID-19 crisis.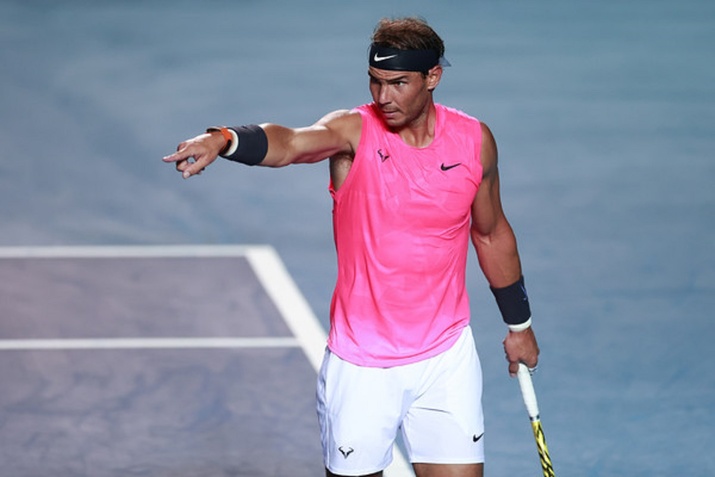 While looking forward seems to only yield uncertainty and angst, nostalgia never fails to fulfill. Thirty years ago, this week, Monica Seles, a 16-year-old from the former Yugoslavia, defeated Katerina Maleeva 6-1, 6-0 on clay at the Eckerd Tennis Open in Tampa, Florida. It was her third title of the season and fourth of her burgeoning career.
Seles, left-handed and unwaveringly fearless and focused, struck the ball off both sides with two hands. The nine-time grand slam champion and Hall of Famer won her first grand slam title six weeks later on the dirt at Roland Garros. Seles, seeded #2, defeated world #1 Steffi Graf in straight sets. Seles would win the French Open the following two years and remains the youngest French Open champion in history.
Fifteen years ago, a young man from Switzerland won 11 titles, including two grand slams, and held the #1 ranking for the entire season. Roger Federer, on the precarious road to historical relevance, was not yet dubbed the maestro or GOAT, but he was accumulating hardware at an impressive clip.
At the 2005 Monte Carlo Masters, Rafa Nadal was seeded 11th while Federer was seeded first. Federer lost in three tight sets to Richard Gasquet in the quarters who then lost in three in the semis to Nadal.
On April 17, 2005, the 18-year-old from Majorca captured his first of 11 titles on the clay in Monte Carlo, defeating the defending champion, Guillermo Coria in 4 sets. At the time and thru 2006, most Masters 1000 finals were best of five.
While Federer was awarded player of the year in 2005, his soon-to-be career nemesis, Rafa Nadal, was anointed most improved player of the year. By the end of that season, their slam haul was Federer 6, Nadal 1.
Who could have predicted the paths both individually and intertwined that their careers would take? It is quite feasible that without one, there might never have been the other.
Tennis is a unique sport for a myriad of reasons. It is played on a variety of surfaces, in varying climates on six continents. In these uncertain and challenging times as the global community combats this virus, we can envisage better days where social distancing is a distant memory, and masks for the masses are only worn on Halloween.
There remains a strong possibility that tennis will be canceled for the duration of the season. While professional sports are revered around the world for a variety of reasons, their absence during this pandemic sows seeds of stress.
As we anxiously await the lockdown to end and life as we knew it to reemerge, pull out Bud Collins' The Ultimate Tennis Encyclopedia, pop in a tennis DVD, or relive classic matches on the Tennis Channel and revel in a sweet ride down memory lane. In this unpredictable world we now call home, nostalgia is the bridge to the future.
(photo courtesy of Source: Getty Images South America)