What's Love Got To Do With It?

According to Mark Milne, founder of Thirty30 tennis-absolutely nothing! He created this alternative scoring format to shorten matches and heighten intensity-where every point really counts!
While the origins of scoring in tennis are obscure at best, most sports historians believe that "love" or zero was utilized since the 1700s, was known to mean "nothing" and was used in a variety of games including racquet sports and cards. Many have speculated as to why this was; perhaps it evolved from the adage "without love, you have nothing!"
In recent history, there has been a call to arms to shorten professional matches. Players competing across the globe in different time zones and climates are increasingly susceptible to chronic injuries, some of which may be career-ending. In addition, fans, with entertainment options across devices, have an even shorter attention span than previous generations.
In order to grow the sport at the recreational level and maintain profitable tv ratings, new scoring systems and adjustments to the current format have been employed. Variety may be the spice of life but for tennis, it might be its demise.
There is no uniformity in scoring at the four grand slams. If a player forgets which system is in use, imagine how confusing it is for hardcore fans let alone casual ones. In 2019, after years of negative press surrounding the infamous 70-68 fifth set in 2010 between Nicolas Mahut and John Isner, the All England Club instituted a deciding set tiebreaker; at 12-12, a twelve-point tiebreaker will be played to determine the winner.
The US Open utilizes a 12-point tiebreaker in the deciding set at 6-6 whereas the Australian Open uses a 10-point tiebreaker in the deciding set at 6-6. The French Open, however, does not employ a deciding set tiebreaker; the match will continue until one player wins by two games.
In Thirty30 Tennis, every game starts at 30-30. According to Milne, regulation tiebreakers in the deciding set are akin to a lottery and often are decided quickly. He believes that for the game to evolve and attract new, devoted fans, galvanize interest among younger players, and sustain participation by older players, alternative scoring formats must be entertained.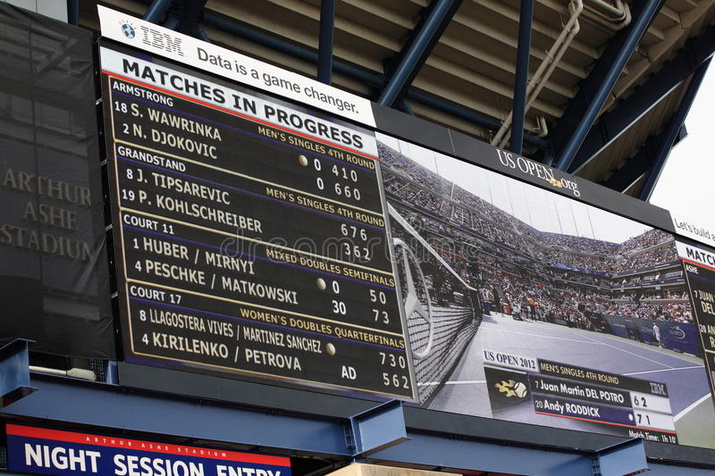 Milne created Thirty30 Tennis as an alternative to Fast4 Tennis where players must win 4 games instead of 6 to claim a set, no-ad scoring, play lets, and the deciding set is determined by a 10-point match tiebreak. Milne insists that his format encourages competition and maintains a set can be completed in an average of twenty minutes.
If each player wins six games, a 9-point tiebreak is played with the winner being the first to five points with sudden death at 4-all. Players serve alternate games and only change ends after the second and fourth games. No ad and no let rules are not used.
He firmly believes that a final set won by a two-game advantage produces a fairer match than a third set 10-point tiebreak and typically results in thrilling, dramatic matches since every second point played is a game point. He is determined to have his scoring system implemented at ITF, ATP, and WTA events in the near future.
Milne contends that Thirty30 Tennis is ideal for televised tennis broadcasts since it permits advertisements during changeovers and at the conclusion of each twenty-minute set. Since matches would be considerably shorter, fans would have more opportunities to watch more matches while players would have more rest in between matches. Where conditions are hot or inclement weather is imminent like at Wimbledon, the shorter format will ensure more matches are completed in the allotted time. For more information, visit www.thirty30tennis.com.
Tennis Australia initiated Fast4 Tennis and it's been utilized at the Hopman Cup and NextGen Finals while gaining popularity in the UK at lower-level tournaments. They assert this scoring format is a simple, exhilarating way to shorten conventional tennis matches. The four rules, in concert with the game's fundamentals, ensure matches are thrilling, competitive, and quick.
The rules were revised in September 2019 based on feedback from coaches, parents, and players. First to four games wins with a 2-game advantage; at 3-3, first to 5 points wins the tiebreak (if 4-4, sudden death); if players split sets, the deciding set concludes with a 10-point tiebreak with a 2-point margin and no-ad scoring.
When deuce is reached, the receiver chooses which side to receive serve and the following point decides who wins the game. This rule is applicable to doubles where teammates are not permitted to switch positions and in mixed doubles, the player of the same gender receives serve. For more information, visit www. tennis. com.au.
World Team Tennis also utilizes no-ad scoring where a game is won by the team that wins four points. If the score is 3-3 or deuce, the receiving team decides which side to receive serve and in mixed doubles, the serve must be gender to gender on game point.
A team must win 4 games with a two-game advantage to win a set. A match is comprised of 5 sets: men's and women's singles, doubles, and mixed doubles which are always played last. If each team wins 4 games, a 9-point tiebreak will decide the set and if the tiebreak score is 4-4, the player that served the 8th point will serve the 9th and final point.
In 2017, the ATP established the NextGen Finals for the top 8 players under the age of twenty-one. Played in November at the conclusion of the regular season, it implements innovations to assess their practicability for the main tour.
The season-ending event utilizes first-to four games sets with a tiebreak at 3-3 and no-ad scoring. This results in shorter, more exciting matches contested on a level playing field. ATP doubles already utilize no-ad scoring and replaced the third set with a first-to-ten points super tiebreaker.
With the end in sight, tournament organizers now have more predictability and flexibility with regards to scheduling though some have argued the format hinders players from rebounding from a slow start.
One cannot discuss and dissect the tiebreak without acknowledging the father of the 12-point tiebreak, James Van Alen. A former pro, he became the president of the Newport Casino in his hometown of Newport, Rhode Island, and in 1954, established the International Tennis Hall of Fame.
It was during the Newport Casino Invitational where he served as tournament director, that he decided to create a format that would conclude interminable matches to keep fans engaged and in their seats. His solution-a 12-point tiebreaker to be utilized in every set. The first open tournament to employ this tiebreak was the US Pro Indoor Championships in Philadelphia in 1970.
The sudden death-first to five wins-tiebreak made its grand slam debut at the 1970 US Open. The New York Times hailed it as "the most revolutionary step the sport has ever taken in its scoring system." While it received a stamp of approval from fans, players were less than enthusiastic. In their estimation, a ton of money was riding on a handful of points!
It took five more years of contentious debate before the US Open replaced the sudden death tiebreak with the 12-point tiebreak that is still in use today. Van Alen was not pleased with the revision, preferring sudden death to a lingering one.
Another scoring system on the market is Tie Break Tens which eliminates games and sets by employing ten-point tie breaks played over a 3 ½ hour session. Its founders proclaim that it's a fantastic way to enjoy a lot of tennis in a short amount of time. Tiebreak Tens are exhibitions that feature eight world-class players competing in a knock-out tournament for $250,000  winner-takes-all. These "matches" are super quick where every point matters, but results seem based more on luck than merit. For information, visit www. tiebreaktens. com. 
I am not a proponent of no-ad scoring; some of the best matches I have watched involved games which went to deuce multiple times with numerous break and game points. This undeniably builds drama and excitement which clearly is good for the game.
I am wholeheartedly in favor of speeding up play but not at the expense of suspense. Eliminate the incessant, unnecessary toweling off between every point (wear wrist bands!) and play lets.
Different strokes for different folks; multiple scoring formats across events? The jury is still out.