Victoria Azarenka: Past, Present, Future
There was no shortage of drama or compelling stories on the WTA Tour this past season. With the notable and controversial return of Maria Sharapova following a 15-month doping suspension, Petra Kvitova's triumphant return following a horrific home invasion, Serena Williams' maternity leave, two, first time grand slam champions – Jelena Ostapenko at the French and Sloane Stephens at the US Open – and the precipitous decline of former world number one, Angelique Kerber, the absence and brief reappearance of Victoria Azarenka incredulously, was merely a blip on the radar.
The twenty-eight-year-old two-time grand slam champion had given birth to her first child last December and like Serena, was on maternity leave but planned to return to competitive tennis during the 2017 North American summer hardcourt season.
Incredibly, Azarenka returned to the tour ahead of schedule in late June, playing on grass in Mallorca where she lost in the second round in straights to Ana Konjuh before heading to the All England Club. At Wimbledon, she reached the fourth round following impressive wins over Cici Bellis, Elena Vesnina, and Heather Watson before losing in straight sets to then world number two, Simona Halep.
Azarenka, undeniably, was the player to beat during the first quarter of the 2016 season. She claimed three titles including the elusive sunshine double – Indian Wells and Miami - before leaving the tour after announcing her pregnancy on July 15th.
This past summer, after having parted ways with the father of her son, Azarenka found herself embroiled in a contentious custody battle and as a result, was compelled to remain in California. Consequently, she was forced to withdraw from the US Open and was unable to represent Belarus in the Fed Cup final earlier this month.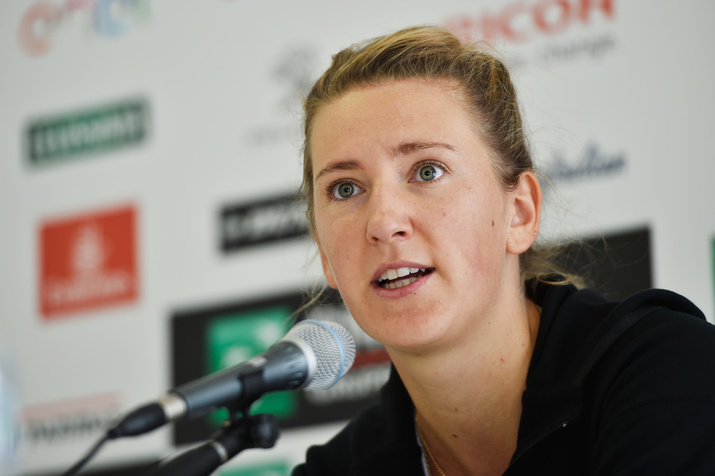 The former world number one is widely known for her aggressive style of play and fierce competitiveness. Having endured and overcome injuries to her back, knee and foot over the last several seasons, most within the industry still believe she possesses the fortitude, resilience and drive to surmount the familial hardships she now confronts and reassert her dominance at the top of the game.
Due to her inability to compete since the conclusion of Wimbledon, Azarenka is currently ranked 205 and like Sharapova, may have to qualify to gain entry into some events given the limited number of wild cards each top player can obtain over the course of a season.
It seems highly probable that Tennis Australia will award one to her given the fact she has twice won the Australian Open (2012 & 2013). She has already been granted a wild card to play at the ASB Classic in Auckland, New Zealand at the start of the year although her participation is contingent upon the outcome of a pending California court ruling.
This past season, without question, was full of surprises, challenges, leaves of absence and inspired comebacks and for 2018, I predict more of the same.