US Open: Women's Semifinals Preview

Serena Williams versus Anastasija Sevastova
In a match that could be billed as David versus Goliath, Anastasija Sevastova has the unenviable task of trying to upend Serena Williams in one of Thursday's semifinal matches.
Williams was the pre-tournament favorite for many, and she has only become increasingly so as some of the more accomplished and experienced seeds have fallen by the wayside. That status will not change in this contest. Williams enjoys a huge advantage in virtually every facet of her game. Both her first and second serve are head and shoulders more effective than the Latvian's, as is her power off the ground. Her defense is more effective as well, particularly because she can far more easily turn that defense into offense. She is also facing someone in Sevastova who cannot come close to matching her in power as an avenue to try and extract errors.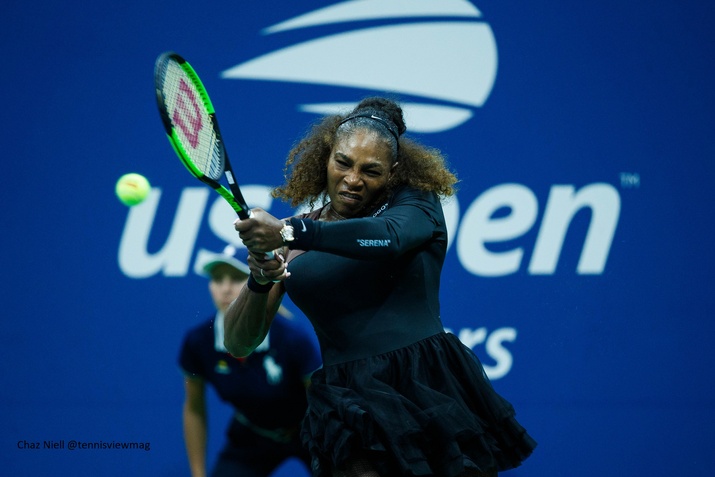 But as much as all signs point towards total domination by Williams in this match, neither the American nor her fans should completely dismiss the potential challenge Sevastova could pose. Although not exactly identical, the Latvian has a game that is somewhat reminiscent of Robert Vinci, the Italian who came out of nowhere to stun Williams and end her journey just two matches shy of completing a calendar-year Grand Slam. What Sevastova lacks in power she makes up with court craft and guile. She places her serve well, and she does a good job of moving the ball around the court to create space. She can throw a lot of different looks at her opponents as well, slicing and dicing, putting some air under the ball or suddenly hitting flat. It was a combination that proved unsettling enough to defending champion Sloane Stephens in the last round, and she will be hoping to do the same against Williams.
The most crucial question mark for Sevastova in this match though will be whether or not she has the nerve to take this match if she finds herself in a winning position. She has never been here, and though Williams has also shown some uncharacteristic nerves since returning from maternity leave, the Latvian is sure to feel them more.
No matter how one views it, all signs point emphatically to a victory for Williams. She is the better athlete, she owns the better and more imposing game, and the differential in their experience contesting matches of this magnitude is apt to be evident on the pivotal points. Again, as Vinci shockingly demonstrated at this event a few years ago, anything can happen, no matter the odds. But the odds do favor Williams, and even though there is not as much riding on the line, a loss to Sevastova would rank right up there as one of the most colossal upsets in the sport.
Madison Keys versus Naomi Osaka
In an exciting battle between two stars of the next generation, Madison Keys will take to the court against Naomi Osaka. At stake will be a place in the US Open Final and the chance for one of these women to move within one step of securing a coveted first major title.
As the higher of the two seeds, Keys will be the favorite, and the good news for her is that she has a good amount of control over whether or not she lives up to that billing. Few women clock the ball as hard as the American, especially from the forehand wing. Nor do many go quite as big on the serve, so those are two key areas where Keys is going to have the opportunity to push the Japanese woman back and dictate play. What has been most impressive about Keys in her last couple of rounds however, is the consistency and patience she has coupled with her power. She has done a much better job of late hanging in the long rallies and picking the right moments to pull the trigger rather than bailing out of points early. This has been made possible by her improved defense, which has also helped her cut down on costly unforced errors so that her winners/errors ratio is a little more even. If she continues in this vein, Osaka will have her hands full.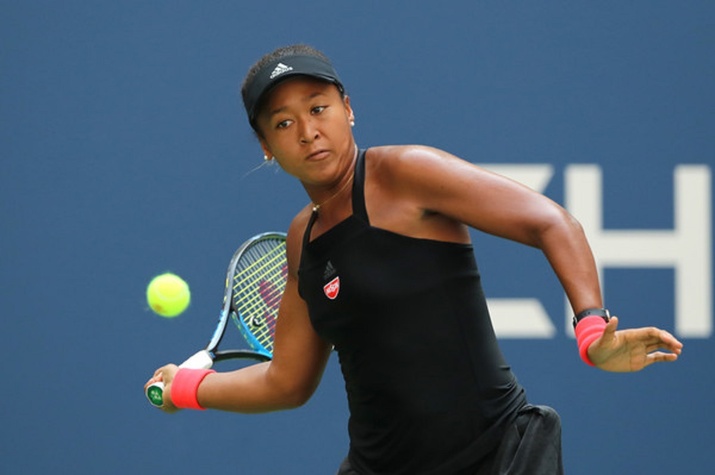 Osaka is unlikely to be too intimidated by Keys, however. She took out two other big-hitters in Maria Sharapova and Karolina Pliskova on her way to claiming her first WTA title at Indian Wells earlier this spring and followed it up with a victory over Serena Williams in Miami. Her idol growing up was Serena Williams, and she has modeled her own game after the American. She, too, likes to go big and bold off the ground, and her serve also puts opponents on their heels. She has improved on her point construction as well as in the movement department, and if she brings her best, she unquestionably has the requisite tools to make the fourteenth seed uncomfortable.
It should be interesting to see if Osaka can rise to the occasion to bring her best though, as she is very much in uncharted territory. This will be the biggest match of her career, as it marks her first-ever major semifinal. She has lost to Keys in all three of their prior meetings, including their first one here in 2016 where she choked away a 5-1 lead in the third. That could leave some scar tissue, but then again, she may look at it as proof that she does have what it takes to garner the upset provided she stays in the moment until the job is done.
Of course, there is no telling how Keys will react either. Although she made the final here last year, she is not exactly a regular at this stage of major. And unlike her prior major semifinal appearances, she will be the clear favorite. That can be a heavy cross to bear for some. Thankfully for her, she does have the comfort of knowing that she has gotten the better of the twentieth seed on every occasion and should be optimistic about keeping her perfect record intact.
All told, this is going to come down to who handles the moment best and subsequently play to her strengths most consistently. Based on the history of this rivalry and their own personal experiences, Keys is the favorite, but do not dismiss Osaka. She is too talented and rising too quickly up the ranks, so what would amount to a mild upset would not be a shocker in the least.