US Open: Women's Final Preview

A US Open title. That is the coveted prize that awaits the winner of Saturday's Women's Final. Yet for the two combatants featured in Saturday's match, it is so much more. Veteran Serena Williams, in the twilight of her own legendary career, has been on the cusp of tying Margaret Court's record of twenty-four major singles titles. A victory on Saturday would see her match that milestone of the great Australian. Teenager Bianca Andreescu is already being touted by many as a future Number 1 and major champion. She would like to make that future a reality sooner rather than later by securing what she hopes will be the first of many Grand Slam titles to come. In the end, only one of these women can prevail and make her dream a reality.
There is not a tennis fan on the planet unaware of what Williams brings to the table. Her serve, the most superb in the history of women's tennis, will be the key weapon on the court. It has bailed her out of numerous jams in the past and its dominance has always put that much more pressure on the serve of her opponents. She backs up that serve with ample firepower off the ground as well. Her groundstrokes remain some of the most powerful in the sport, and her defense – along with her ability to turn it into offense – is still exceptionally effective. When all of these various components of her game are working in perfect harmony, she can produce a stellar brand of attacking tennis that is virtually impossible to defeat.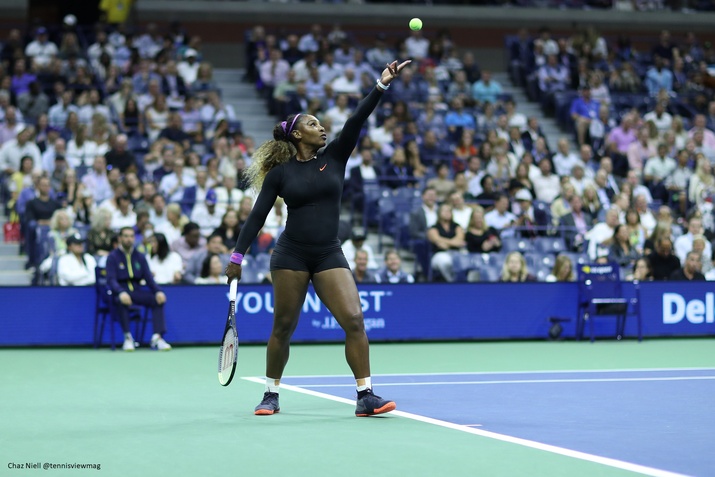 Williams will be fully aware of the importance of bringing her best, though, because she knows of the danger Andreescu presents. The Canadian teenager may not yet be a household name, but she is very quickly becoming one. Despite some injury setbacks, she has shot up the rankings to Number 15, just one spot below her career-high from a few weeks ago. Her meteoric rise up the rankings is thanks in large part to the very mature and imposing game she already possesses at such a young age. Her serve, particularly the first delivery, is a heavy shot that often puts her in the driver's seat and gets her out of trouble. She unabashedly will step up and rip the ball from either wing, able to aim for the lines or produce the short angles. Furthermore, she has a little more variety in her game and recognizes when to utilize it. If she has all of the tools in her own bag of tricks firing on all cylinders, it might just be enough to keep Williams off-balance and garner the upset.
The way their respective games could potentially match up against each other makes this a very intriguing contest, but the most interesting and likely the most telling factor in this match will be the psychological one. Fans are so used to Williams being a solid bet at this juncture of a slam, especially against such an inexperienced opponent. There is also still the belief that at her best, there is no one that can beat Williams. But Williams is human, and she has demonstrated that with the finish line in sight at the last few majors. It was just two months ago that she logged a nervous start from which she never recovered against Simona Halep in the Wimbledon final, and Andreescu could similarly make her pay if she makes that same mistake. Instead, she has to call on all the memories and experiences that have made her one of the most decorated champions in tennis. If she can do that, she forces Andreescu to not just take on another player, but a legend, presenting a very high hurdle indeed.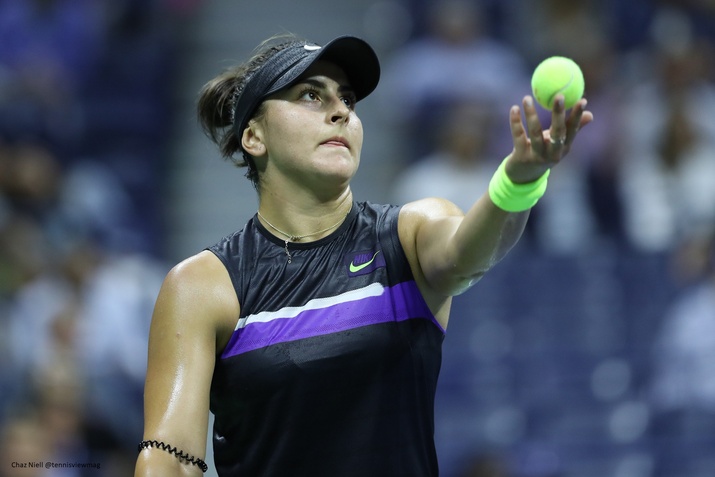 As for Andreescu, like any player competing in her first major final, she is a bit of an unknown quantity. Still, there is sufficient evidence to suggest that she could rise to the occasion. She is a feisty, aggressive competitor, who has already taken down a number of top names. She secured the first two titles of her career earlier this season, and they were a couple of the most prestigious on the calendar at Indian Wells and Toronto. The victory in Toronto came courtesy of Williams retiring just four games into the championship with back spasms, but even so, it was apparent out of the blocks that Andreescu was not intimidated by the opponent or the occasion. Granted, a slam is a different bowl of wax, but Andreescu plays with the fearlessness of youth. She has the freedom that comes with being the underdog and is equipped with the belief that she can defeat anyone. It may be a big ask, but she is unlikely to shy away from trying to answer in the affirmative that she is ready to take down the American to capture her maiden major singles title.
So who will be the last woman standing? Honestly, neither one would be a shocker. Brad Gilbert picked Andreescu at the start, because he saw the potential. It may be her US Main Draw debut, but the Canadian plays with a level of maturity well beyond her tender years. She already has the conviction and that champion's mentality that could take her to the top. Despite all of this, however, Williams once again has to be the clear favorite. She has looked like a woman on a mission throughout this tournament, barely dropping games in some of her matches. She is easily the fresher of the two, and in the most pivotal moments, her experience should be the difference-maker. This will hopefully be a competitive affair, but the tip of the hat for the win goes to Williams.