US Open Women's Final Preview

Two weeks ago, one hundred and twenty-eight women arrived in New York with the dream of leaving as the 2018 US Open Women's Champion. The field has now been whittled down to just two. On one side is Serena Williams, the woman favored by many from the outset to be the last woman standing. Her opponent is fast-rising star Naomi Osaka, who has put it together much like she did at Indian Wells to prove her run in the California desert was no fluke. In a battle of the generations, these two will square off for the right be crowned champion.
Given how familiar folks are with Williams's game, it may be tempting for the casual fan to assume she will simply overpower the twentieth seed. But that would be a misguided assumption. Osaka's tennis idol growing up was Williams, and there are a lot of similarities between their games. She comes equipped with plenty of firepower from the ground, and she is more than capable of exchanging rally shots and taking it to the American, particularly with her favored forehand. Her serve also packs some punch, as she has demonstrated throughout this event, often getting herself out of sticky situations by garnering the free point or setting up the easy one-two punch with that stroke. Furthermore, she has added more topspin to harness her power with more accuracy, as well as learned better point construction to add greater consistency to her game. These are all tools that have made her run to Saturday's final possible.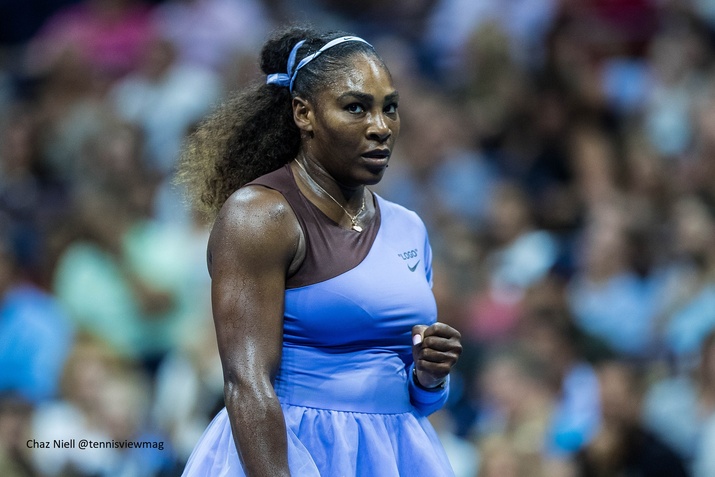 Williams will be well aware of the threat Osaka's game poses, but she should also be secure in her own abilities to get the job done, just as they have done on so many occasions throughout her career. Her serve, especially the first delivery, is still better than the Japanese woman's, and when she is at her best, she can inject more pace from the ground. Her net play is also superior to that of Osaka, and that could pose a big problem for the young gun if Williams is able to move forward with any kind of regularity. The other key difference in their respective games is in their movement, and here Williams holds a very decisive and advantageous edge. Not only is she better positioned to hang in the rallies when Osaka is in the driver's seat, but it is going to be easier for her to turn defense into offense. That difference could prove crucial in the pivotal moments.
As intriguing as it will be to see how their respective games matchup on Saturday, arguably the biggest factor in determining the outcome will be how each woman psychologically reacts to the occasion. Here again, Williams looks like the obvious favorite to own the moment. She has been here so often in comparison to Osaka, who is contesting her first major final. But Williams has shown nerves here down the stretch, and she was never quite able to settle down in the Wimbledon final earlier this summer. She is human, and she could be feeling the pressure to win her first major since motherhood. Osaka, by contrast, can swing away with the freedom of youth as well as being the underdog. In addition to that, she has defeated Williams in their only prior meeting, a straight-sets win this past spring in Miami. The final added wrinkle is that she is currently coached by Sasha Bajin, the man who previously served as the American's long-time hitting partner. He knows Williams's game as well as anybody, so there is no telling what impact that may have on either woman as she takes to the court.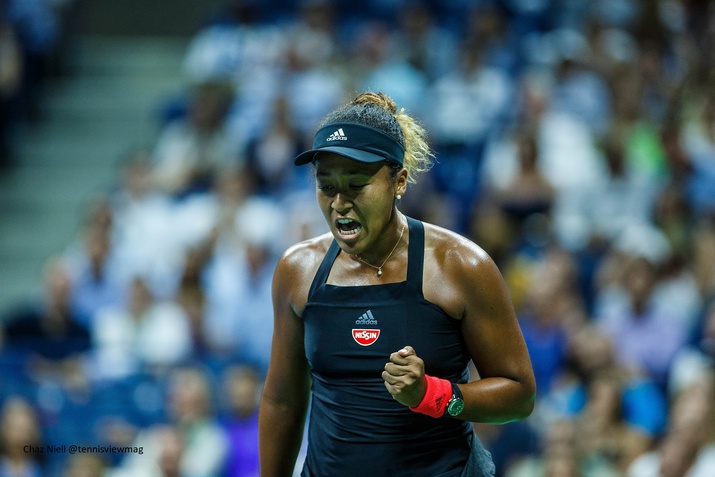 The ingredients are definitely there for this to be an entertaining affair that puts a fitting cap on the women's event, but it could also just as easily be a lopsided final. The onus will be on Osaka to embrace playing her first major final, hang with Williams early, and if she gets a lead on Williams, to hold her nerve and keep the pedal to the floor. If she can do that, then this could not only be a competitive final but one that ends in an upset for Osaka. That all said, Williams is the clear and obvious favorite, and there is a sense that it is just a question of how hard she will be made to work in this championship match.