US Open Preview: Federer, Djokovic Lead ATP Contenders

As the US Open looms just a week ahead, we take a look at the ATP contenders to watch at the final major of 2014.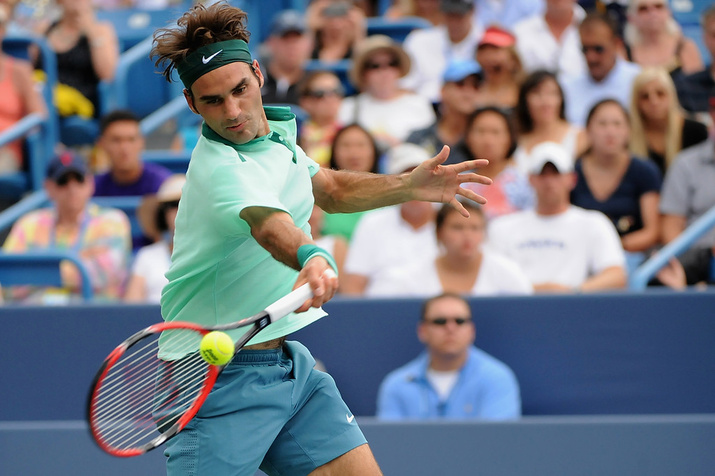 Roger Federer
With his victory in Cincinnati and runner-up finish in Toronto, Roger Federer enters the US Open as the hottest player on tour. The 33-year-old has made four consecutive finals and has rapidly picked up momentum moving into the season's fourth and final Grand Slam event.
Federer's three-set conquest of David Ferrer in the Cincinnati final may end up holding substantial consequence as far as the US Open is concerned. Federer would have entered the US Open with a bad taste in his mouth if he had lost back-to-back Masters Series 1000 finals against two opponents whom he has dominated throughout his career.
Succeeding under the lustrous New York City lights will require Federer to serve lights out. His path to the final will likely involve a battle with at least one or two of the elite returners on the planet. Federer's serve must be authoritative, consistent, varied, and well-placed. Federer's supreme serving days will in all likelihood trump any caliber of return performance he'll face.
The Rafael Nadal factor cannot be left untouched. Nadal being in the draw and possibly in Federer's half makes matters exponentially more complicated. Federer has lost to Nadal five straight times and hasn't beaten him at a major since 2007. Regardless of how well Federer may be playing, he'll still come in as an underdog against his biggest rival.
Assuming Federer doesn't face Nadal at the US Open, look for the Swiss to carry his momentum from Toronto and Cincinnati and reach his second straight Grand Slam final.
Novak Djokovic
The status of Novak Djokovic's game is somewhat of a conundrum at the moment. After winning his first Grand Slam in 18 months at Wimbledon and then getting married, Djokovic called July "probably the best month of my life."
From a tennis perspective, August hasn't panned out nearly the way the Serbian could have envisioned it. In Toronto, Djokovic's nine-match winning streak over Jo-Wilfried Tsonga was snapped with the Frenchman only conceding four games in a shockingly convincing straight-sets affair. Cincinnati saw no better fortune for the world No. 1 as he was defeated by Tommy Robredo for the first time since 2005.
It's difficult to pinpoint a leading cause for Djokovic's surprisingly underwhelming performances in Toronto and Cincinnati. But it's hard to believe getting married between Wimbledon and the North American hard-court swing didn't disrupt his preparation both mentally and physically. His mind may not be totally focused on playing tennis, and the reduction of on-court practice hours couldn't have made the quick turnaround any easier.
An early exit in these tournaments may actually end up being a blessing in disguise for Djokovic. He'll be able to use the time off to sort out whatever is hampering his on-court performance, which he openly admitted isn't close to where it needs to be.
Djokovic is the gold standard when it comes to hard-court tennis. There's no question about it. But if he is unable to elevate his level of play in New York, we may see him make an unusually quick departure out of the Big Apple.
With all of this in mind, beating Djokovic in a best-of-five match on a hard court is still one of the biggest asks in all of tennis. Expect the Serb to come roaring back to peak form and make a run for his second US Open title.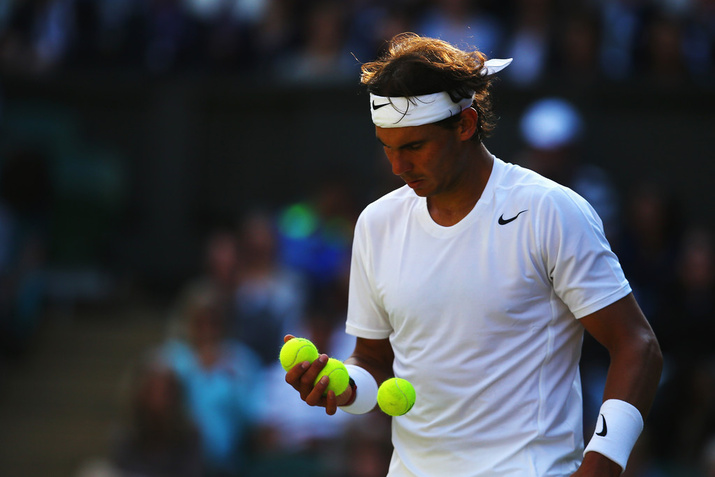 The Rest
There's really not much to say about Rafael Nadal right now. It's unknown whether or not he will try to defend his US Open title. Even if Nadal does decide to play, there's no way of predicting what he'll be able to produce, although it would be plausible to presume that he won't be near the top of his game.
Stan Wawrinka enters the US Open as the most recent winner of a hard-court major. The Swiss No. 2 has had an up and down year, highlighted by his maiden Grand Slam title in Australia and his maiden Masters Series 1000 title in Monte Carlo. As the 2014 season has progressed, we've been unsure of what to expect from Wawrinka.
When firing on all cylinders, however, he can be virtually unplayable, as Nadal and Djokovic learned in Melbourne. But, as seen at Roland Garros, Wawrinka is prone to long stretches of erratic, inconsistent play. He'll have to minimize these periods at Flushing Meadows if he wants any chance of capturing his second Grand Slam of the year.
Andy Murray hasn't made the final of any tournament since he won Wimbledon last year. Sidelined at the end of 2013 following a back operation, Murray hasn't been able to reestablish himself as a consistent contender week in and week out. There are still some holes in his game—most prominently his second serve—that need refinement. Under the direction of Amelie Mauresmo, it'll be interesting to see how Murray performs at the US Open and if he begins to start patching up some of his liabilities.
Jo-Wilfried Tsonga pieced together a week to remember in Toronto, beating Djokovic, Murray, and Federer along the way. Tsonga's full arsenal of offensive weapons were on display as he beautifully dealt with the pressure of having to overcome three of the best players of this generation in order to secure the biggest title of his career. Tsonga's explosive, high-risk style of play doesn't typically hold up against the best of the best over five sets. He'll have to increase his patience level and look to end more points moving forward in order to reduce his accountability from the back of the court. However, there's no reason Tsonga shouldn't go into the US Open believing he can achieve big things.