US Open Men's Final Preview

It may not be the final many were predicting, but it is a match that is no less tantalizing and is sure to inspire a lively atmosphere. Novak Djokovic has thus far lived up to the hype as a co-favorite to take the title, and he stands within one match of making good on that prediction. Standing in his way is a crowd favorite and a man seeded higher than him, Juan Martin del Potro. Both are former champions here and it could be an enthralling dogfight to determine who will be crowned champion this year.
Although he is technically seeded higher, del Potro is the underdog in this match. But that hardly means his odds of winning the title are a long shot. On the contrary, there is no doubt that he has more than a decent chance of securing a second major title on Sunday. As is so often the case, his forehand will be the most powerful stroke on the court. Against someone as quick as Djokovic, del Potro is going to have to find it often to ensure he is controlling the bulk of the rallies and moving the Serb out of position. Equally imperative, he has to have a good serving day, or Djokovic is capable of making him pay on the return. Finally, he has to strike the right balance on the backhand wing. Djokovic is not likely to hurt him as much off the slice, but the Argentine will not make much headway against the sixth seed with the slice either. He has to recognize his opportunities to hit through the backhand and cash in on them when he does. The last thing he wants is to give away too many free points or allow this match to evolve into a track meet, as that will for sure be a losing proposition for del Potro.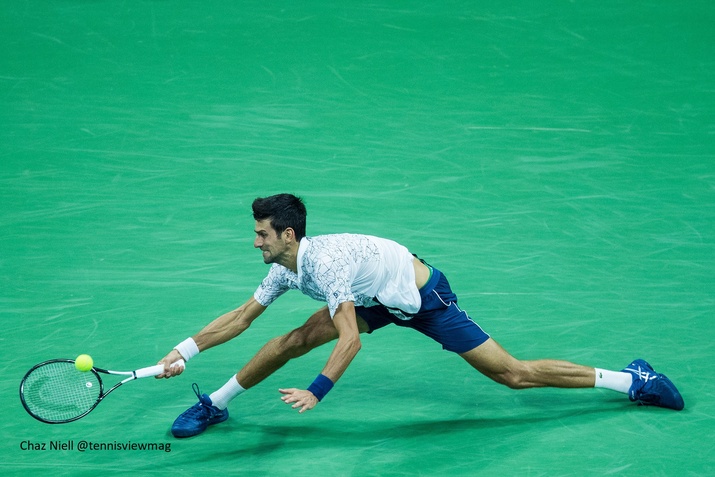 Djokovic will be well aware of all the various weapons del Potro brings to the table, but he also knows he has what it takes to combat them. Although his forehand is not as big, he can still make inroads with it when he is on top of the rallies. His backhand is also more versatile and steadier than the third seed's, so the more he can engage del Potro in the backhand rallies as opposed to the forehand exchanges, the better. The three key components to a Djokovic victory, however, rest on his serve, his return, and his movement. He may not regularly serve as big as the Argentine, but as long as he is placing it well and putting in a high percentage, it is going to make it difficult for del Potro to immediately put him on his heels. The Serb's return is one of the greatest in the history of the sport, and if he has that firing on all cylinders, not only is that likely to give him plenty of looks on his opponent's serve, but it should free him up more on his own. And then there is the phenomenal movement of Djokovic. It was on full display in his semifinal against Nishikori, and if he can produce that same level again, he can really smother del Potro and goad him into going for too much.
Suffice it to say, these are two veterans who bring a lot to this match and have a healthy respect and understanding of their strengths and weaknesses in this contest. It all comes down to execution, and more importantly, execution in the critical moments. Although less experienced, there is no reason to doubt del Potro's mental toughness to take this match. If he could deliver against Roger Federer when he won the title here in 2009, then he could certainly do so Sunday. He has also defeated Djokovic in some prestigious matches in the past, including the Olympics, and in Davis Cup, so he knows he can go the distance on this grand stage. That all said, Djokovic has a huge mental edge in this rivalry, leading it 14-2. He has won every meeting they have ever had at a major, including twice here. He was able to break his slump at the majors with his win at Wimbledon, which takes a little pressure of this final. And, there is a sense that Djokovic, just as he did at Cincinnati, started off patchy and is rounding into his top form at just the right moment.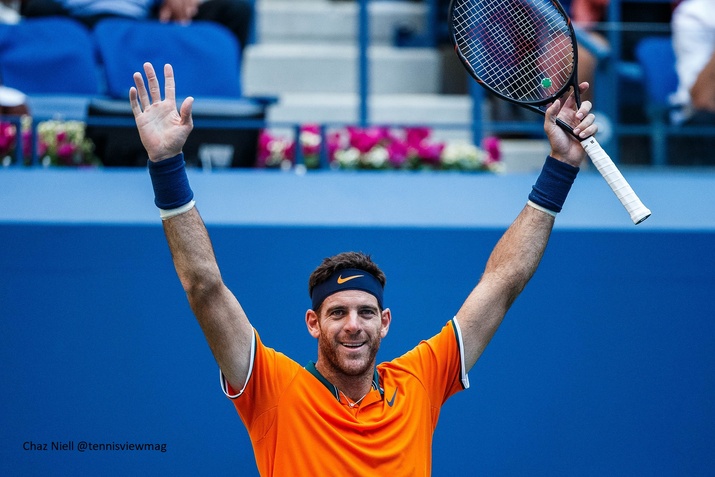 Whatever happens, this will hopefully deliver on its potential to be a thrilling end to the year's final major. Undoubtedly, del Potro has what it takes to finish his US Open journey by being crowned champion. The game and the belief are there. But no matter what it says on paper, make no mistake, Djokovic is the favorite. He is the overall better player, his success at this level ensures he has the mental fortitude to finish the job, and his form is looking dangerously close to the level that saw him complete the career Grand Slam two years ago. It could be highly entertaining, but no matter what transpires, Djokovic should be the one favored to be the last man standing.