US Open Day 3 ATP Preview: Berdych, Dimitrov, Wawrinka

A former US Open champion scored a dramatic upset over a top-10 opponent in the first week of last year's tournament. He'll have a chance to do it again this year. Nick Nemeroff looks at that matchup and two others from Day 3.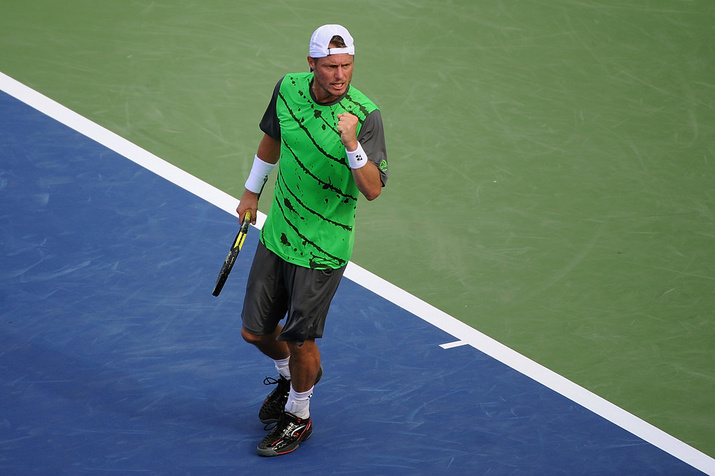 Tomas Berdych v. Lleyton Hewitt
The tennis gods have done no favors for Lleyton Hewitt and Tomas Berdych. Despite the fact that Hewitt is well past his prime, Berdych would have preferred a simpler first-round task. Facing a former Grand Slam champion is probably not how Berdych hoped he envisioned his U. S. Open starting off.
Whoever is able to escape this first-round clash will have a huge weight lifted off their shoulders. Both men have lost three out of their last four matches and are really hungry for a good run of form. An opening win in this section of the draw is monumental. With no member of the Big Four present in this quarter, the winner of this match will have a very realistic shot at a deep run during the fortnight.
Berdych and Hewitt have only met on two previous occasions with the Czech taking both matches. Their last meeting came over five years ago in Munich.
Hewitt is the underdog entering this encounter but should like his chances against Berdych, especially when taking into account that his counterpunching and defensive skills have the potential to allow a struggling offensive baseliner to crumble apart.
Once engaged in protracted baseline exchanges, Berdych will need to ensure that he controls the center of the court and keeps the cagey Hewitt moving. When Berdych is pushed towards the tramlines, he's forced into defending and hitting with a heightened amount of spin, something he is not particularly comfortable with.
At last year's U. S. Open, Hewitt was able to neutralize Juan Martin del Potro's enormous base of power, taking out the Argentine in a five-set thriller under the lights. With Berdych far from his best at the moment, don't be shocked if Hewitt pulls off yet another huge U. S. Open upset.
Prediction: Hewitt in five sets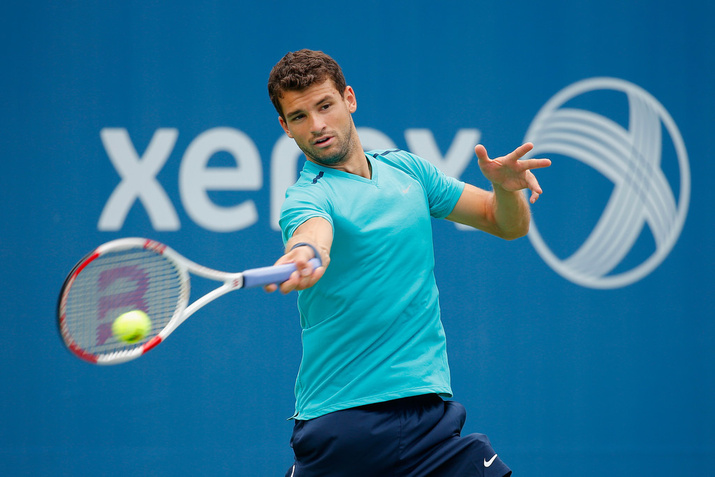 Ryan Harrison v. Grigor Dimitrov
For the second straight major, Ryan Harrison has drawn Grigor Dimitrov in the first round. Not unfamiliar with demanding early-round draws at majors, Harrison will once again be pitted against an upper-echelon opponent.
In their match at Wimbledon earlier this summer, the American was able to keep it close in the first set before Dimitrov pulled away and took the match in three routine sets. Adding to the challenge of facing a top-10 opponent in the first round, Harrison, who entered the tournament via a wild card given to him by the USTA, has only won two hard-court matches since Miami.
Dimitrov had a solid run to the semifinals of Toronto before losing to eventual runner-up Jo-Wilfried Tsonga. The Bulgarian then had a short week in Cincinnati, losing to Jerzy Janowicz in the second round.
Harrison is am immensely talented player. He's the holder of a fantastic serve, is able to generate a ton of racket speed on his groundstrokes, and has great hands at the net. Harrison supplements these skills with a supreme level of athleticism. His major problem is his court positioning. Similar to Richard Gasquet, Harrison tends to camp out well behind the baseline, making it infinitely harder for him to properly utilize his weapons.
Dimitrov is equipped with similar athletic skills as Harrison and does well moving forward and generating pace from the back of the court, but unlike Harrison, Dimitrov embraces the baseline and is always looking to move forward. Unless Dimitrov plays an absolutely horrendous match, there's very little chance of him succumbing to a defensive-minded Ryan Harrison.
Prediction: Dimitrov in three sets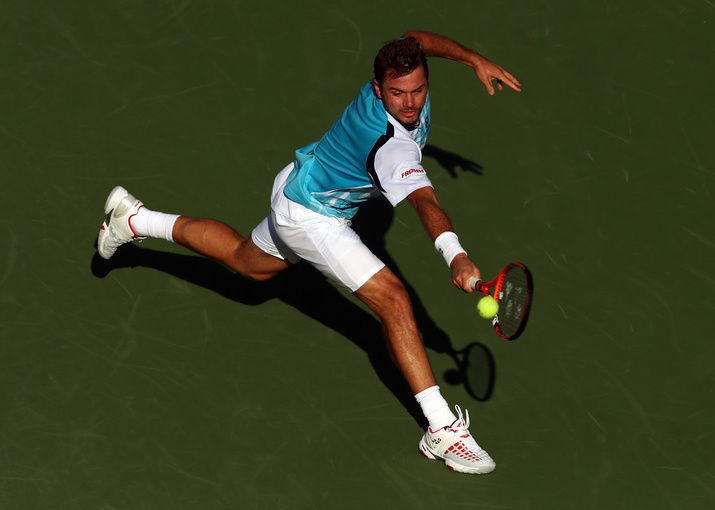 Stan Wawrinka v. Thomaz Bellucci
Stan Wawrinka will be presented with his second straight lefty opponent in Thomaz Bellucci as he seeks to navigate his way through the first week of the fortnight.
Bellucci is an extremely dangerous Brazilian who can deliver high quantities of topspin on his forehand and really send it for a ride. Currently ranked No. 91 in the world, Bellucci has been ranked as high as No. 21 and has pushed the likes of Roger Federer and Novak Djokovic on several big stages.
Wawrinka's and Bellucci's only previous meeting came back in 2009, a match that Bellucci won in straight sets.
Changing the direction of the ball will be a key element of this match. Bellucci plays with a western-forehand grip and has a large grip change to make between his forehand and backhand. Wawrinka hovers between a semi-western and western forehand and must also make a similarly large grip change to access his backhand. It'll be interesting to see whether Bellucci and Wawrinka stay zoned in with cross-court exchanges or decide to mix up the direction of their rallies.
Bellucci is one of the few players on tour that may actually be able to threaten Wawrinka's backhand with his cross-court topspin forehand, much as Rafael Nadal has done over the years against Wawrinka. He'll have to be careful not to leave balls short to Wawrinka's backhand, though, or it's game over.
Wawrinka might be up for a trickier test than some may expect, but expect the Swiss to ride out any storm that comes his way and get the job done in the end.
Prediction: Wawrinka in four sets