US Open Day 2 ATP Preview: Gasquet, Tomic, Federer

The first round of ATP action at the US Open continues on Tuesday with matches involving sparkling one-handed backhands and imaginative shot-making.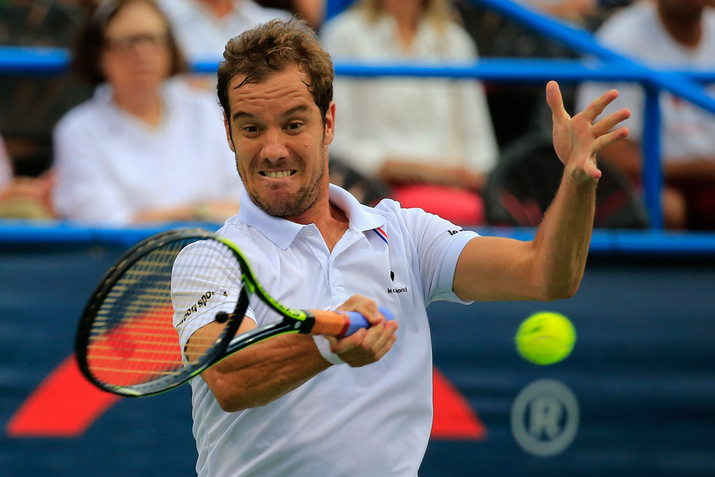 Denis Istomin v. Richard Gasquet
The health of Richard Gasquet will be the key factor in this first-round encounter. The Frenchman was last seen in Toronto, where he was forced to withdraw before his round-of-16 match against Andy Murray with an abdominal strain. Considering Gasquet is defending semifinal points from 2013, it would take a lot to sideline him this year.
If Gasquet is still dealing with an abdominal injury, he'll have to drastically alter his typical game plan. Duking out endless amounts of rallies from miles behind the baseline isn't a winning formula when you're physically hampered. Istomin is a terrific grinder and will have no trouble exposing Gasquet's injury.
Working in Gasquet's favor is his positive head-to-head against the Uzbek. Gasquet and Istomin have met on four previous occasions with Istomin prevailing just once. Their last meeting came earlier this summer on the grass courts of Eastbourne with Gasquet coming out on top in straight sets.
Istomin needs to hold his own in the backhand-to-backhand exchanges to have any chance in this match. Gasquet possesses one of the most devastating one-handed backhands in tennis history but does get into trouble with his defensive court positioning. If Istomin can create short cross-court angles and deliver consistent blows with his down-the-line backhand, he'll minimize the damage Gasquet can inflict with his backhand.
Prediction: Gasquet in four sets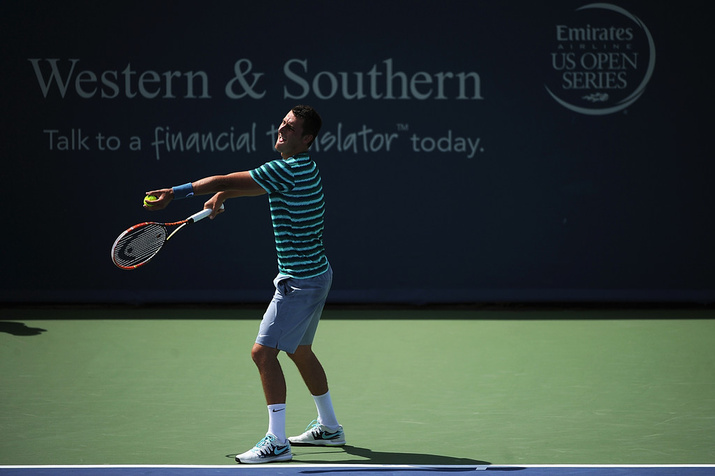 Bernard Tomic v. Dustin Brown
The craft, variety, and collection of off-paced balls that Bernard Tomic brings to the court will look to combat arguably the highest-risk, most explosive player tennis has ever seen in Dustin Brown.
Tomic and Brown have never met, but their first meeting at Flushing Meadows should be a fascinating one. One of the great things about tennis is that no two players play exactly the same way, and in the case of Brown and Tomic, their playing styles couldn't be further polarized.
There is a lot on the line for both men entering this match. Tomic has never made it past the second round of the U. S. Open, and Dustin Brown hasn't won a Grand Slam match since reaching the third round of Wimbledon last year.
The main struggle Dustin Brown will have in this match is sustaining his winner-or-bust strategy over the course of 3-5 sets. Tomic should be able to put enough balls back into play to allow the German to self-destruct. On the other hand, if Brown is able to remain somewhat patient, Tomic might end up giving him enough lollipops for him to pounce on. With the latter scenario unlikely to occur, the edge goes to Tomic in this one.
Prediction: Tomic in four sets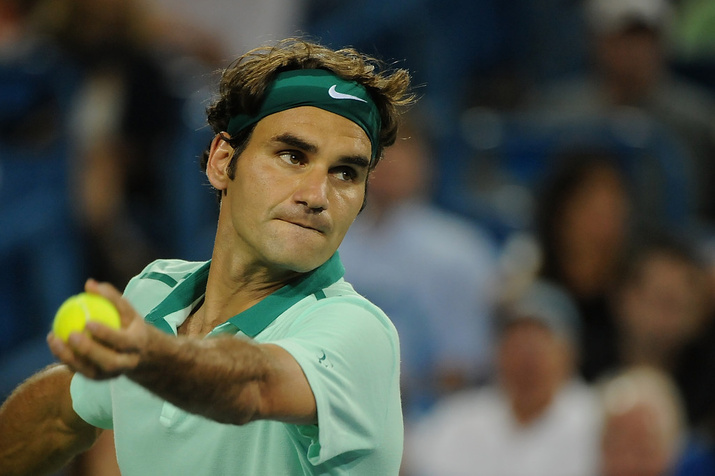 Roger Federer v. Marinko Matosevic
If there was ever a stage suited for Marinko Matosevic, this is it—under the lights on Arthur Ashe Stadium against Roger Federer.
Matosevic is an impassioned character, who wears his heart on his sleeve and is willing to do and say anything on the court. He's cursed off chair umpires, thrown rackets, and even knocked down Rafael Nadal's water bottle during a match. He loves engaging the crowd and even against a crowd favorite like Federer, Matosevic will most likely attempt to get the crowd on his side.
Federer and Matosevic will be meeting for the second time on Tuesday night. The Swiss won their first meeting in convincing fashion at the beginning of 2014 in Brisbane.
Federer's quest for an 18th Grand Slam begins against Matosevic. Assuming he is able to take care of his business with no hiccups, one may start to ask if Federer could benefit from a significant early-round challenge, a challenge that some of his top-10 adversaries are more likely to face with tougher draws.
Matosevic doesn't really have any major weapons in his game to threaten Federer. He's a smooth ball-striker, has a solid but not overwhelming serve, and covers the court fairly effectively. Unfortunately for the Aussie, solid doesn't cut it against Federer. Expect the five-time champion to coast past Matosevic in three routine sets.
Prediction: Federer in three sets