US Open Day 1 ATP Preview: Kyrgios, Benneteau, Robredo

Some of the most notable men's matches on the first day of the 2014 US Open will unfold on the outer courts. Here are a trio that might provide compelling drama.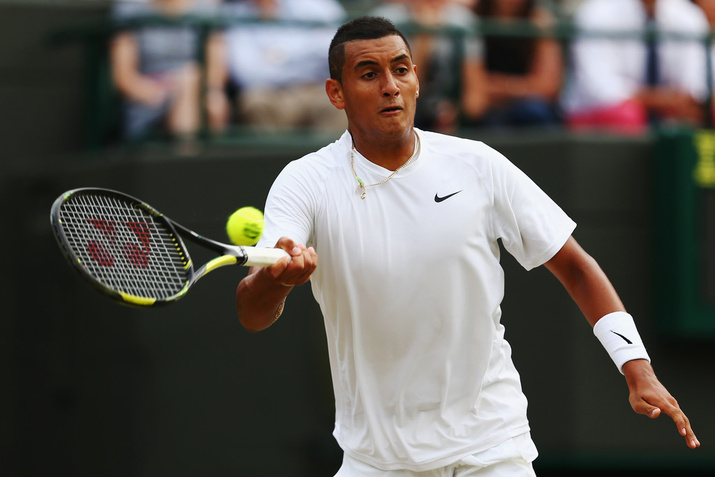 Mikhail Youzhny v. Nick Kyrgios
For spectators, Court 17 is unquestionably one of the most intimate and aesthetically pleasing courts the tennis world has to offer. Expectations are high for Kyrgios, who is now best known for reaching the Wimbledon quarterfinals earlier this summer and beating Rafael Nadal in the process. The U. S. Open is the only major where Kyrgios has not won a main-draw match.
In his way is Mikhail Youzhny, one of the craftiest and most experienced players on tour. The No. 17 seed would have preferred a simple road to the second round, but Kyrgios should provide Youzhny the type of test he'll need if he wants to make a deep run at Flushing Meadows.
This is the first meeting between these two and the first time in his career that Nick Kyrgios will be squaring off against a Russian opponent. Youzhny and Kyrgios will bring forth contrasting playing styles. Youzhny prefers outmaneuvering opponents by smoothly combining power, feel, and finesse, whereas Kyrgios prefers to blow his way through his opponents with his lethal serve and forehand.
From a pure matchup standpoint, this is a less than ideal opponent for Kyrgios. Youzhny is going to use his variation to keep Kyrgios low and out of the center of the court. In addition, Youzhny should be able to make Kyrgios play that one extra shot, particularly off the backhand side, which has the potential to cause the Aussie trouble if he is unable to remain patient.
Prediction: Youzhny in four sets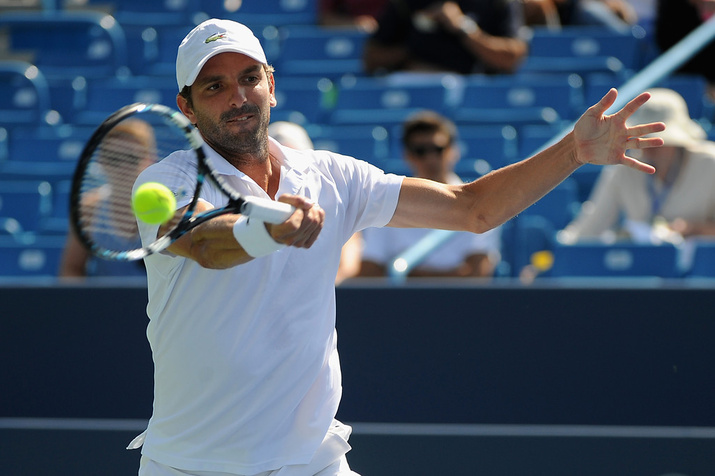 Benoit Paire v. Julien Benneteau
Two of France's most charismatic figures will be squaring off in the opening round on Monday when Benoit Paire and Julien Benneteau take to Court 11. Benneteau put together solid runs in both Toronto and Cincinnati and will be looking to turn around his 0-2 head-to-head record against Paire.
Paire, currently ranked No. 98 in the world, has taken a huge slide down the rankings. His 2014 season is certainly not one he'll be telling his kids about, but a successful tournament in New York City may be just what the doctor ordered.
In their two previous meetings in Rotterdam and Rome, Paire rallied from a set down to capture the matches in three sets. Mentally, Benneteau and Paire are highly volatile. Neither are renowned for their ability to handle pressure, and both have been known to be ticking time bombs ready to explode at a moment's notice.
From a tactical perspective, the strategy for Benneteau is quite simple: avoid the Paire backhand. Paire has one of the best backhands on the planet and favors it so much over his forehand that he is one of the few players willing to run around forehands to hit backhands.
Benneteau gets into trouble when he relies too much on his baseline play and begins to enter stages of inconsistency. He is one of the elite doubles players in the world and would be wise to get to the Paire forehand and approach the net.
If Paire can keep Benneteau pinned behind the baseline, he'll have a nice chance of breaking him down with depth and consistency.
Prediction: Benneteau in five sets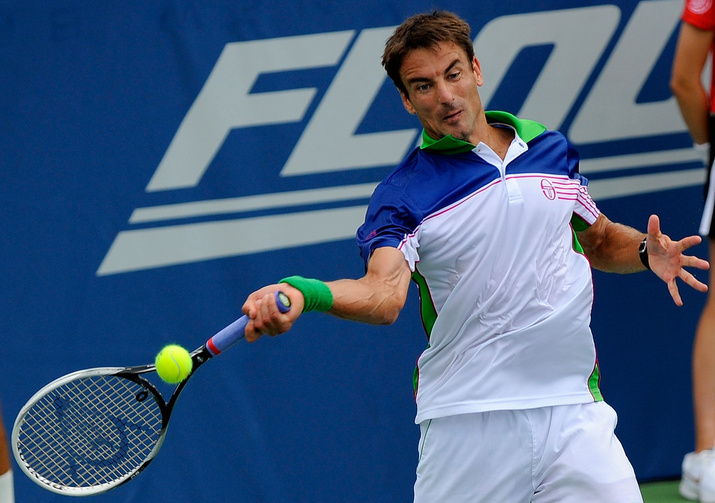 Edouard Roger-Vasselin v. Tommy Robredo
Court 17 looks like the place to be Monday. The second men's match to be played on this court after Kyrgios-Youzhny will be Roger-Vasselin-Robredo.
Robredo will be the heavy favorite entering this one, but he'll be wary of what the Frenchman can bring to the court. Roger-Vasselin is an extremely solid all-around player with very good court awareness. He also possesses one of the strongest mental attitudes of any player on tour. Despite both of these players being over the age of 30, they have never met in their professional careers.
Robredo should have a lot of confidence entering the US Open, having just reached the quarterfinals in Cincinnati, where he upset Novak Djokovic along the way before losing to David Ferrer in a hotly contested three-set tussle. Roger-Vasselin has had the misfortune of some difficult draws in the last few weeks. His last three losses have come to Jerzy Janowicz in Winston-Salem, Fabio Fognini in Cincinnati, and Jo-Wilfried Tsonga in Toronto.
Tommy Robredo's go-to shot is his inside-out forehand. Outside of David Ferrer, there is really no player more committed to running around a backhand to play a forehand than Robredo. It will be key for Roger-Vasselin to maintain good width and depth on his cross-court backhand, which will make it infinitely more difficult for Robredo to execute his inside-out forehands.
Robredo needs to do whatever he can to keep Roger-Vasselin on the defensive. The Frenchman is a clean ball-striker and can do damage from the center of the court but is far less capable once stretched to the alleys.
Prediction: Robredo in four sets