US Open ATP Day 7 Preview: Ferrer, Gasquet, Dimitrov

From grinders to shot-makers, the playing styles on display in ATP matches at the US Open on Sunday offer something for every taste.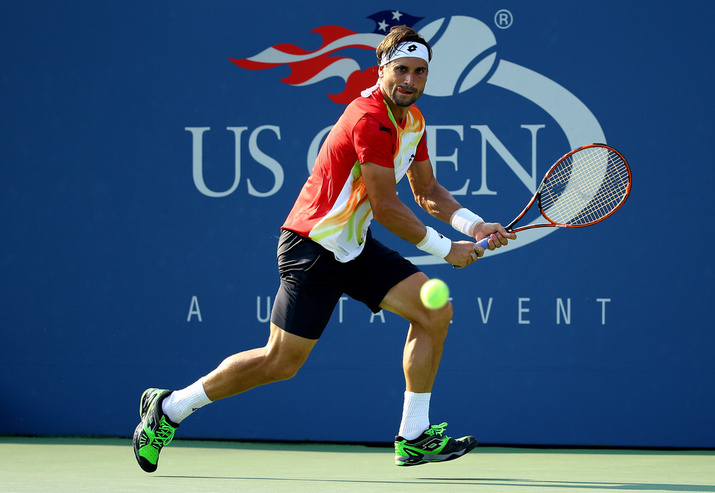 David Ferrer v. Gilles Simon
It can be a truly maddening prospect to face David Ferrer or Gilles Simon. For years, these two veterans have grinded opponents into both mental and physical submission. The inevitability of the ball returning has crushed the minds and bodies of some of the world's best players.
When these two have met in the past, the outcome has been decided by the more proactive player, the player willing to step outside of their backboard label. Unsurprisingly, on five out of six occasions, this player has been Ferrer.
While many are quick to label Ferrer as simply being a "counterpuncher" with "no real weapons," the Spaniard has continually demonstrated that he is much more than a backboard waiting for his opponent to miss. Ferrer's forehand is one of the most underrated shots in our sport. It's heavy, penetrating, and extremely difficult to do anything offensive with. As a result, when Ferrer and Simon square off tomorrow, Simon's typical strategy of putting every ball back into play will not work. He'll have to amplify his aggression level and look to flatten out a lot more balls than he usually does. Simon's offensive game is often underestimated, and too often underused.
It's unlikely that Simon's aggression level will be steady enough for him to take down the Spaniard and for that reason, Ferrer gets the nod here.
Prediction: Ferrer in four sets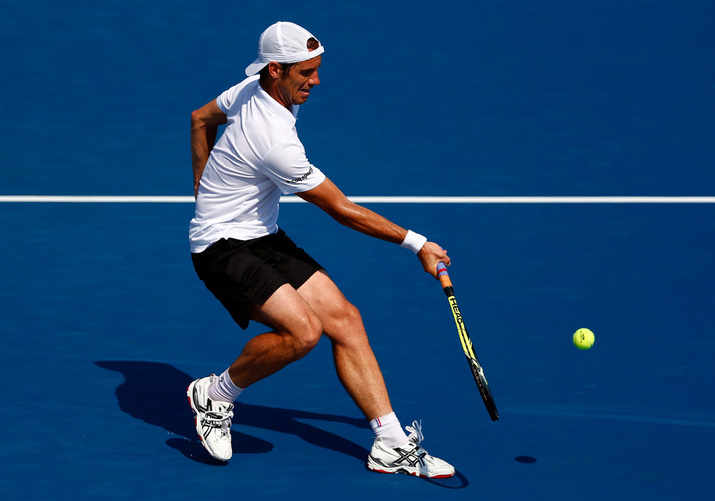 Gael Monfils v. Richard Gasquet
When talking about the four components of tennis, coaches often identify the technical, tactical, physical, and mental parts of the game. For as long as anyone can remember, Gael Monfils and Richard Gasquet have failed to consistently own two of these four components: the tactical and mental.
Delivering jaw-dropping shots from anywhere on the court is something Gasquet and Monfils have been doing their entire careers. They don't always execute the highest-percentage games or put themselves in the optimal positions to win matches against the elites of the game, but they won't disappoint in terms of putting on a thrilling show.
Monfils leads the head-to-head 6-4 and has won both their meetings this year, including a victory in the final of Montpellier. Neither player has dropped a set this tournament.
Gasquet and Monfils beat the players they are supposed to beat and lose to the players they are supposed to lose to when they retreat behind the baseline and rely on their defense, speed, and low-risk rally balls. This match has the potential to become very protracted if neither decides to move closer to the baseline. Considering how talented these two are, it's absolutely mind-boggling that neither chooses to consistently utilize their offensive tools.
Monfils will probably be doing himself a huge favor by staying away from the Gasquet backhand, but at the end of the day, the winner of this match, like in the Ferrer-Simon match, will be the player who wins the battle of court positioning.
Prediction: Monfils in four sets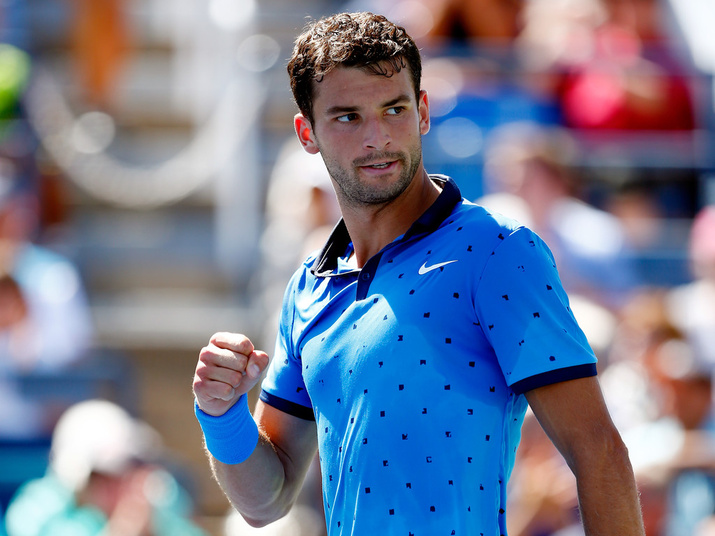 David Goffin v. Grigor Dimitrov
David Goffin might not be a player a lot of tennis viewers are familiar with. The 23-year-old Belgian first entered the spotlight in 2012, when he reached the fourth round of the French Open as a lucky loser before losing to Roger Federer in four sets.
After losing in the first round of Wimbledon, Goffin has won an astounding 27 out of 28 matches, which has included three Challenger titles and his first ATP crown in Kitzbuhel, where he beat Dominic Thiem in the final.
Goffin's third-round opponent will be the rapidly ascending Grigor Dimitrov. Dimitrov has had a tremendous year, scooping up titles in Acapulco, Bucharest, and Queen's Club. He also made a valiant run to the Wimbledon semifinals, where he nearly pushed eventual champion Novak Djokovic to a fifth set.
This will be the first time Dimitrov and Goffin have met in an ATP match. Interestingly enough, both players have lost their most recent match to Jerzy Janowicz, Dimitrov in Cincinnati and Goffin in Winston-Salem.
For those who haven't seen him play, Goffin plays very similarly to Simona Halep on the women's side. He's an extremely patient player who provides himself with decent margin when working the ball around the court and always seems to be in the right place at the right time, ready to play the appropriate ball. He rarely over hits and picks his spots to take chances very wisely.
If Dimitrov is able to execute at the level that has guided him to the top 10, he should be in great shape. Goffin will make the Bulgarian work for his points, but for the most part, Grigor should be in full control. Dimitrov also possesses a much more powerful, varied serve than Goffin, who prefers to hit a solid but not overwhelming kick serve on most first and second serves. Thus, Dimitrov should be able to obtain more opportunities in Goffin's service games than vice-versa.
Prediction: Dimitrov in four sets