US Open ATP Day 6 Preview: Djokovic, Isner, Robredo-Kyrgios

The third round of ATP matches at the US Open features two matches involving tall Americans and a battle of styles pitting an explosive youngster against a canny veteran.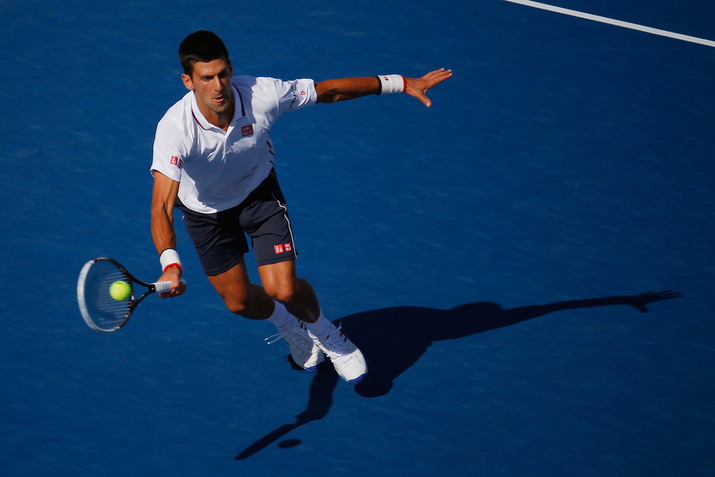 Novak Djokovic v. Sam Querrey
Forehand and serve. In a recent press conference, Sam Querrey openly admitted that he really only focuses on his forehand and serve when playing. Unfortunately for the hard-hitting American, Novak Djokovic is really good at this thing called the backhand.
When they meet Saturday afternoon, Querrey will have to get on top of the rallies extremely quickly and control the direction of the baseline-to-baseline exchanges. Djokovic will race through this match if he is able to find the Querrey backhand on a consistent basis.
Djokovic is 7-1 against Querrey lifetime, with the sole victory for the American coming back in 2012 at the Paris Indoor Masters. Amazingly enough, Querrey won this match in three sets after losing the first set 6-0.
After needing five sets to win his first-round match against Maximo Gonzalez, Querrey scored an impressive straight sets win over Guillermo Garcia-Lopez. Djokovic has been unperturbed in his first two matches, winning both with the concession of 11 games total.
The hot conditions should help Querrey in his attempt to power through Djokovic's defenses. We might see the American get a set in front of his home crowd but look for Djokovic to get through this match relatively unscathed.
Prediction: Djokovic in three sets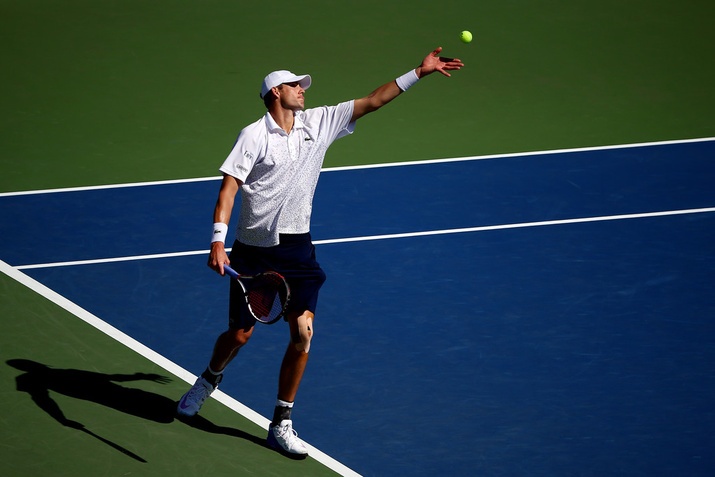 John Isner v. Philipp Kohlschreiber
Philip Kohlschreiber has been John Isner's kryptonite at the U. S. Open the last two years. In 2012 and 2013, the top-ranked American was shown the exits at the U. S. Open by the seasoned German veteran.
In their most recent match, which took place in the quarterfinals of Auckland at the beginning of 2014, Isner lost the first set in a tiebreak before capturing the final two sets in tiebreaks. Isner would eventually go on to win this tournament.
Isner's problem against Kohlschreiber is that the German gets his racket on a lot more of Isner's serves than most players are capable of. Kohlschreiber is able to block and stab back a lot of Isner's serves, forcing him into many more baseline exchanges than he is accustomed to playing. Once engaged in slugfests from the baseline, Kohlschreiber has the advantage on any day that ends in "Y."
Isner may want to serve and volley a bit more to avoid getting into baseline rallies. Targeting the Kohlschreiber one-handed backhand with his heav,y topspin-infused kick serve is also another tactic Isner should look to use.
If this were a night match with cooler conditions, the edge would go to Kohlschreiber, but with the American crowd on his side in the intimate Louis Armstrong Stadium, look for Isner to eradicate his demons from 2012 and 2013 and set up a fourth-round encounter with Novak Djokovic.
Prediction: Isner in four sets
Nick Kyrgios v. Tommy Robredo
Nick Kyrgios was born to play in Arthur Ashe Stadium during a night session. All of the attention will be on him, just the way he likes it, and he'll be more than ready to electrify the crowd as he takes on the man who beat Roger Federer at last year's U. S. Open, Tommy Robredo.
Robredo, who rallied from two sets to love down to defeat Simone Bolelli in the second round, knows that he is not dealing with your typical up-and-coming youngster. The run Kyrgios made at Wimbledon was no fluke. This kid is for real.
Kyrgios and Robredo will be meeting for the first time on Saturday night. It will be a battle between two players who thrive upon beating opponents with their inside-out forehands. Robredo probably plays more inside-out forehands than anyone on tour, and the young Aussie isn't shy about running around his backhand either.
If the match becomes a grind from the baseline, Robredo will have a significant edge. As one of the fittest, most patient players on tour, the Spaniard will have no problem making the mercurial Aussie play ball after ball on point after point. Robredo's chances of winning this match dip drastically if Kyrgios is able to dictate with his serve and forehand, a lesson Rafael Nadal learned the hard way at Wimbledon.
It won't be easy, but on a faster court, Kyrgios is the pick for this match.
Prediction: Kyrgios in five sets