US Open ATP Day 5 Preview: Ferrer, Janowicz, Gulbis

The second round of men's action at the US Open concludes on Friday with several of the ATP's rising talents showcasing their shot-making ability.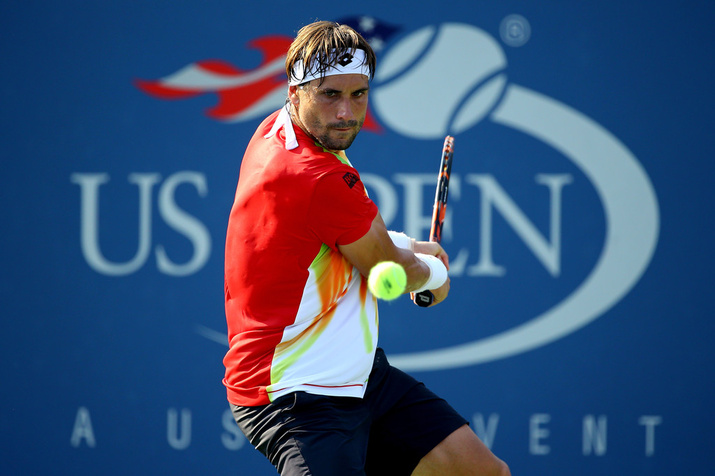 Bernard Tomic v. David Ferrer
In the most recent Grand Slam of 2014, a young Aussie stunned the tennis world by defeating a Spanish champion. With Rafael Nadal out of the U. S. Open, another young Aussie, Bernard Tomic, will have the opportunity to take out the finest Spain has to offer at this particular major.
Tomic's casual, languid style of play will starkly contrast with Ferrer's nose to the grindstone mentality. Ferrer has breezed through Tomic in their two previous meetings, not dropping a set on either occasion.
In their first-round matches, Tomic took out German Dustin Brown in straight sets, while Ferrer needed four sets to get through Bosnian Damir Dzumhur.
Ferrer is going to love this matchup. Tomic's variety and mix of pace and spins troubles a lot of opponents, but Ferrer's speed, patience, and court coverage will drastically reduce the effectiveness of Tomic's eccentric game. The mentally fragile are perfect targets for Tomic, but he'll know as well as anyone that when it comes to focusing on an objective, Ferrer is amongst the best.
Prediction: Ferrer in four sets
Jerzy Janowicz v. Kevin Anderson
New York City is known for its abundance of skyscrapers. On Friday, two human skyscrapers will square off at the U. S. Open when Kevin Anderson and Jerzy Janowicz take to Court 17.
Anderson and Janowicz have only met one time (Monte Carlo 2013) and as you can imagine, it was an airtight match with Anderson winning 7-5 7-6. The blazing speed at which both serve is bound to create a match where breaks are few and far between. This is the type of match that may ultimately come down to a few key points in each set.
Anderson was able to escape veteran Pablo Cuevas in the first round after breaking to stay in the match in the fifth set before sealing the deal in a tiebreak. Janowicz's hyper aggressive returning gave him the edge in a four-set victory over Serbian Dusan Lajovic.
With matches featuring two massive servers, it's important to examine what's going on outside the serve. Janowicz is the more unstable player but has the potential to put himself in more positions where he can beat his opponents with offense. Look for the Pole to hit a lot of drop shots and test the foot speed of his 6'7 adversary with his blistering flat groundstrokes.
Anderson will focus on putting a lot of balls back into play in the hopes of unlocking Janowicz's inconsistent and erratic side. Anderson has by far been the more consistent player of the two this year, but he may be feeling the effects of his four-hour epic in the first round.
Prediction: Janowicz in four sets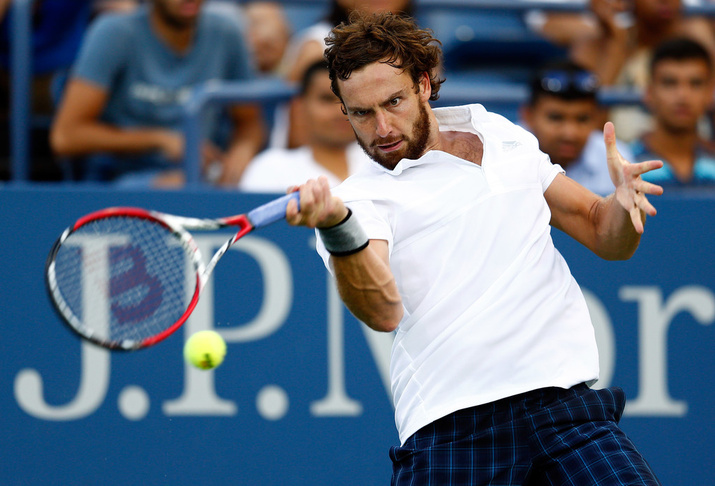 Dominic Thiem v. Ernests Gulbis
Well, this match was bound to happen at some point. For those who aren't aware, Dominic Thiem and Ernests Gulbis are very close friends, and by virtue of sharing a coach in Gunther Bresnik, train together frequently and often attend each other's matches.
This is their first main-draw tour-level meeting, although they did meet in the qualifying rounds of Winston-Salem back in 2012, which Gulbis won in straight sets.
Both Gulbis and Thiem can spank the felt off the ball, but with his long-winded, loopy groundstrokes, Thiem's game is much better executed on a slower court. Gulbis, who is gaining a lot of notoriety for his stopping guard forehand where he straightens out both arms in opposite directions when preparing to hit, strokes the ball in a more linear fashion and can handle the speed of the courts much better than the young Austrian.
Thiem will need to dictate the rallies and ensure that he is the one with time to hit his groundstrokes. If Gulbis begins to take command of the rallies, Thiem is going to get beaten by pace too often to come out ahead.
Thiem is undoubtedly on his way up, but Gulbis' game and experience should be too much for the youngster.
Prediction: Gulbis in four sets