US Open ATP Day 10 Preview: Wawrinka, Djokovic vs. Murray

Two blockbuster men's quarterfinals will unfold at the US Open on Wednesday as the Australian Open champion and the Wimbledon champion look to set up a rematch of their semifinal here last year.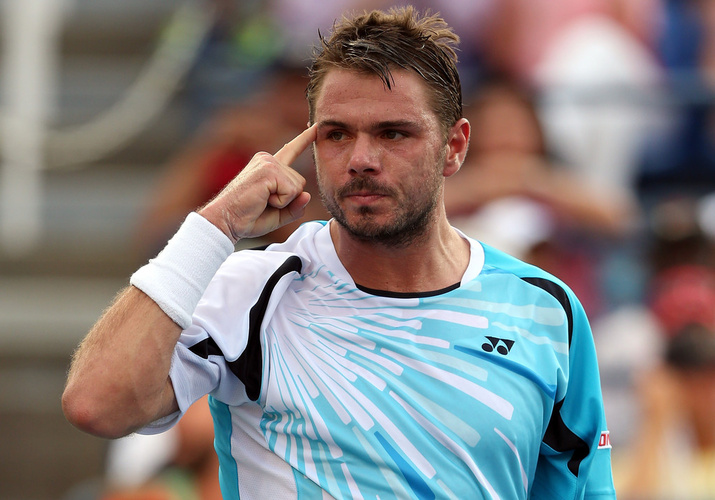 Stan Wawrinka v. Kei Nishikori
At 2:26 a. m. on Tuesday morning, Nishikori finished off fifth-seeded Canadian Milos Raonic in a match that lasted four hours and 19 minutes. After losing a tightly fought tiebreak in the third set, Nishikori was able to find his way past the Raonic serve deep in the fourth set before breaking early in the fifth and cruising to victory soon thereafter. Stan Wawrinka needed four sets to sneak past Tommy Robredo in a match that experienced ups and downs and no shortage of emotion.
Wawrinka leads the head-to-head 2-0. Their last match came just over two years ago in the third round of the Cincinnati Masters. Wawrinka handled the Japanese No. 1 handily that day, winning 6-3 6-3.
The main thing to look out for in this match is Nishikori's health and fitness. It's no secret that he has been the victim of endless unfortunate injuries, many of which have forced him to retire from matches and withdraw from tournaments. Under the guidance of Michael Chang, Nishikori is undoubtedly in good hands, but with the scheduling dictating that he take the court on Wednesday afternoon, time is not on his side at the moment. Adding insult to injury, the weather is supposed to be nothing but scorching heat.
For all Wawrinka knows, Nishikori could be playing blindfolded with his hands tied behind his back, and it wouldn't matter. Wawrinka is going to pound away regardless of how his opponent is feeling.
They key for Nishikori in this match will be to control the middle of the court and avoid lengthy rallies for the purpose of preserving his fitness. In his fourth-round match against Raonic, Nishikori did a tremendous job using his light, speedy movement to get on top and attack short balls. Wawrinka loves taking huge cuts off the ground and is substantially less effective when stripped of time. If Nishikori can take a lot of balls early and start to rush Wawrinka off the ground, he'll be doing himself a huge favor.
The backhand-to-backhand rallies in this match should be a sight to behold, but at the end of the day, look for the Swiss veteran to hit his way through a weary Nishikori.
Prediction: Wawrinka in four sets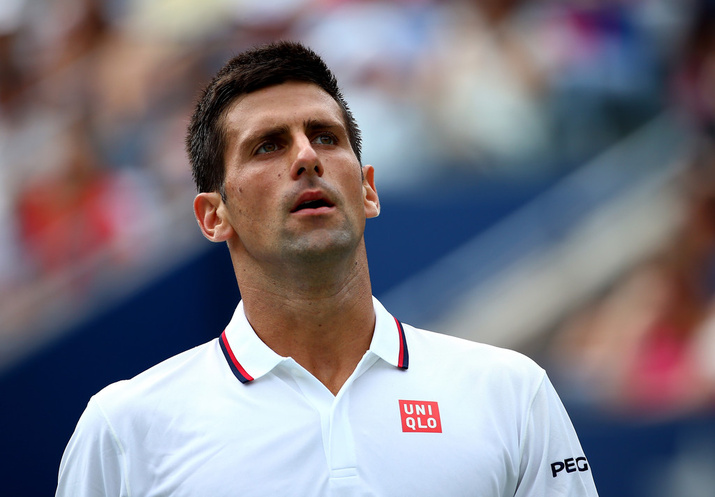 Andy Murray v. Novak Djokovic
Novak Djokovic and Andy Murray have met in four Grand Slam finals. Tomorrow night, the 2011 U. S. Open champion and the 2012 U. S. Open champion will meet in a blockbuster quarterfinal under the lights of Arthur Ashe Stadium.
Despite not having reached the final of any tournament since winning Wimbledon last year, Murray will not be taken lightly by Djokovic. He was convincing in his fourth-round straight-sets victory against Jo-Wilfried Tsonga, churning out a match that showcased his versatile offensive and defensive skill sets. Murray was an impenetrable force on the baseline, lunging and scrambling to retrieve every powerful blow Tsonga threw his way. When it was time for Murray to take a few rips of his own, he didn't hold back and found his range quite often.
After losing early in Toronto and Cincinnati, world No. 1 Novak Djokovic, has made amends throughout his first four matches at the Open. The Serb has yet to drop a set and is in far superior form to what we saw from him in Toronto and Cincinnati.
Relative to the conditions we've seen at the Open the last few days, Wednesday night should be a reprieve. The forecast has the humidity level dropping considerably, although the temperature is supposed to be in the 80s. Considering the similar playing styles shared between these two, the court playing slower or faster really shouldn't matter.
The one weather variable that may allow Murray to pull off the upset is the wind. Murray handles the wind far better than Djokovic, who often finds himself off balance and unable to develop a consistent rhythm off the ground in windy conditions. In the 2012 U. S. Open final, Murray benefited from a windy day and was able to outmaneuver Djokovic to capture his maiden Grand Slam title.
What may end up being the difference in this match, assuming all other factors don't favor one player over the other, is the second serve. It's important to realize that we are dealing with two of the best returners in the world, for Djokovic is the best at returning first serves and Murray the best at returning second serves. With this in mind, Murray's second-serve lollipops are going to get hammered by Djokovic. The Serb, by contrast, has developed one of the most underrated second serves in the game and should be able to defend his second-serve points with much more comfort than Murray.
One shot that Murray would be wise to use on a consistent basis is the cross-court slice backhand. For one, it may force Djokovic to play slice backhands of his own, a shot the Serb is far less effective with compared to his typical topspin or flat two-handed backhands. ESPN tennis analyst Darren Cahill astutely pointed out that Djokovic's weight is sometimes imbalanced on his slice backhand, making it harder for him to maintain equilibrium during and after the shot. Murray can also use the slice backhand to bait Djokovic into the net. Djokovic's net play is the weakest part of his game, and if Murray can get Djokovic unwillingly moving forward, he'll be able to set himself up for much easier passing shots.
This is a pretty tough call, but it's hard to see Murray winning this type of match right now. It may come later this year or at the beginning of 2015, but Djokovic should prove too strong in the end.
Prediction: Djokovic in four sets