Tsitsipas Defeats Zverev To Reach Madrid Semis

Stefanos Tsitsipas was in a fantastic moment of play and earned a strong victory over Alexander Zverev 7-5 3-6 6-2 on Friday. The Greek, who won his third title of his professional career in Estoril where he defeated Pablo Cuevas in the final 6-4 7-6, is into the semifinals of the Madrid Masters 1000.
Last year he fell in the first round against Russian Evgeny Donskoy (No. 90) in three sets 7-5 4-6 6-7, in a somewhat crazy game. But in this edition, Stefanos put to use his year of experience with great matches, and above all - a better character and consistency of strokes on the court.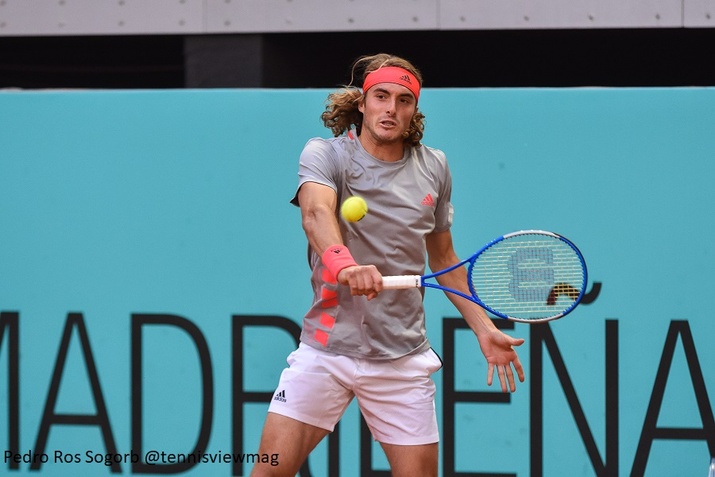 Tsitsipas feels comfortable playing on clay, although he's aware that he must make tactical changes in his game with respect to the tennis that he displays on a hard surface. He has commented that he has to be more patient, play with angles, and try to be unpredictable for the opponent. Similar to a game of chess.
2018 was his breakout year and the results underscored this as among the victims were Novak Djokovic, Alexander Zverev and Dominic Thiem, all three in the Canadian Open. He finished the season winning the ATP Next Gen Finals. After that, Tsitsipas was named the ATP Most Improved Player for his breakthrough season.
Stefanos will face Rafael Nadal next as he looks to reach final. Nadal passed over Stan Wawrinka like a steamroller. In an hour and eight minutes, the king of clay dispatched the Swiss player 6-1 6-2.
It should be a compelling semifinal, but Stefanos will have to make a great recovery as the fatigue of so many accumulated matches could take their toll. He also played a doubles semifinal match later in the evening.