Stories Of Summer

Wimbledon is in the rear-view mirror, the US Open Series kicked off this week in Atlanta, and the US Open is right around the corner. As the sport's elite look to hone their hard-court skills in the weeks to come, there are some plot points fans should be keeping tabs on as the tennis world advances towards season's final major.
One of the main points concerns whether or not there is anyone who can stand in the way of Novak Djokovic having a huge summer. The Serb put together a fantastic win at Wimbledon last year to cement the start of his comeback to top form, but the resiliency he showed to fend off a brilliant offensive onslaught from Roger Federer to defend that Wimbledon crown was arguably more impressive. It has put him in prime position heading to the hard courts, the surface which has historically been his best. He has also gotten the monkey off his back with his victory in Cincinnati last summer to complete the Masters set, so he should arrive on the North American hard courts swinging away confidently, making him a tough out for any opponent.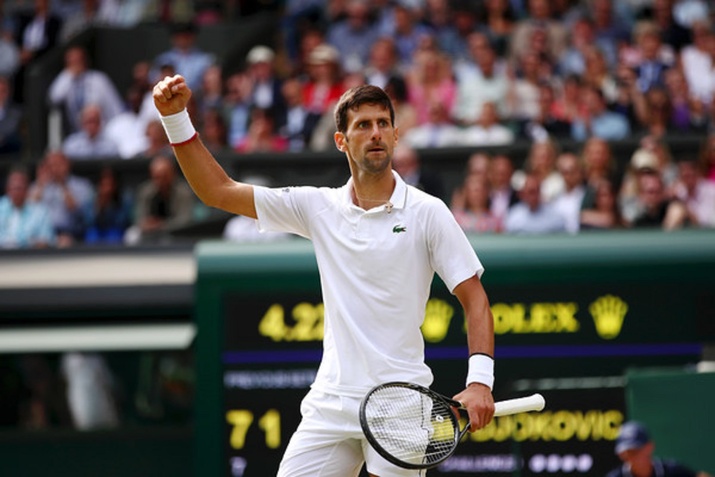 This summer will also see how the finalists at this year's Wimbledon bounce back from two very different types of disappointing defeats. Even the most hardcore of Djokovic fans had to have felt some sympathy for Federer. The Swiss played a phenomenal match in the final and even reached double-match point before finding himself on the losing end of a match that concluded in a tiebreak at twelve-all in the fifth after nearly five hours of play. Against any other opponent, he likely would have ended the day as champion, making this one of the more devastating losses in his career. The good news is that Federer has frequently shown himself able to quickly shake off the tough losses, so unless it is the Serb on the opposite side of the net, bitter memories from Wimbledon are not apt to impact his level of play at any stage this summer.
The bigger question mark surrounds Serena Williams. Her match with Simona Halep for the Wimbledon crown was over in the blink of an eye, not even making it to the one-hour mark. There is no question that much of the lopsided result was due to the stellar smothering defensive skills on display form the Romanian coupled with just the right amount of penetrating offense. That said, Williams not only started off the match sluggish, she also looked nervous through the first four games of that final. This match did not mark the first time she has struggled with form or composure at the latter stages of a major as she aims to tie Margaret Court's record of twenty-four major singles titles either. With each passing major – and particularly in the recent manner that some have ended for her – the pressure to tie Court will only mount. This pressure is unlikely to show itself in the regular tour events this summer, but it definitely puts her under the microscope in dissecting how she will perform in New York.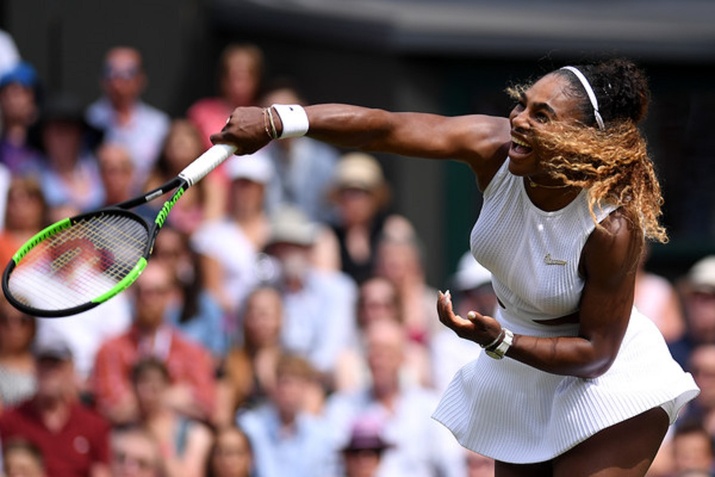 The legends of the sport are not the only ones hoping for a spectacular summer, however. There are plenty of upstarts in search of notable results as well, including a few of the standouts such as Alexander Zverev, Stefanos Tsitsipas, and Naomi Osaka. All three had poor showings at Wimbledon and will be keen to rebound this summer. This is especially important at Zverev, who has under-performed all season, as well as Osaka, who not only has had her struggles since parting ways with Coach Sascha Bajin but must face defending a major title for the first time in her young career.
Of course, while the majority of the focus will be on seeing how many players fair in the singles arena of tennis, doubles is sure to get some extra attention this season thanks to the return of Andy Murray. The Scot is currently slated to play doubles with his brother Jamie in Washington DC, and other tournament directors will likely be eager to offer the former Number One wild cards to bring him to their events as well. There has also been much speculation on when Murray might return to singles play – something he sounds increasingly confident of doing – and how he both performs and feels playing doubles in the weeks to come will play a large role in determining when that return will commence.
It should be entertaining to see how these competitors perform as well as any surprising results or rising stars that may emerge as the US Open Series marches ever closer to the US Open. No matter what, things are shaping up to make for a great summer of tennis.
(Photo Source: Getty Images Europe)