Simona Halep, A Woman For All Surfaces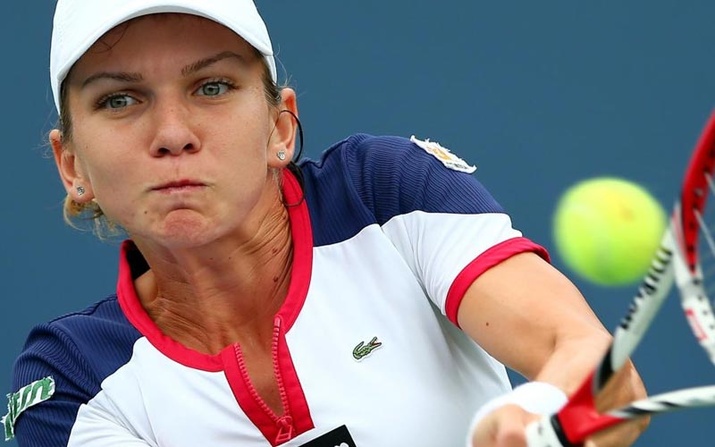 Every few weeks in tennis, an underdog bursts from obscurity to a breakthrough that nobody could have foreseen. But then a much greater challenge looms: building on the breakthrough. Most overnight sensations fail that test, becoming one-hit wonders and answers to trivia questions. And yet a handful of them have passed the test, taking crucial strides toward becoming members of the sport's elite. Count Simona Halep among those who have passed.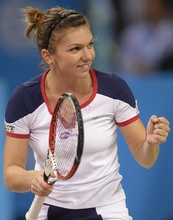 In 2008, at the age of 16, the scrappy Romanian first turned heads by winning the Roland Garros junior title. A series of successes over the following months set expectations high for her future. However, after undergoing a controversial breast-reduction surgery when she was nearly 18, Halep spent most of her early years in the WTA struggling to string together solid results. Many observers felt that she would remain mired in the status of a journeywoman, hampered by her small size (5 feet 6 inches) in an era of statuesque women's champions.
When the Premier Five tournament in Rome arrived last year, Halep ranked too low to gain direct entry into the main draw. Overlooked as a mere qualifier, she knocked off one imposing foe after another. Halep's victims ranged from two-time major champion Svetlana Kuznetsova to world No. 4 Agnieszka Radwanska and former No. 1 Jelena Jankovic, who could not stifle the pesky underdog despite holding match points. After Serena Williams halted Halep in the semifinals, however, a crossroads loomed for the Romanian. She could rest content with her outstanding week at a marquee event, or she could view it as the cornerstone of something greater.
To her credit, Halep chose the second approach. A woman who had lost all three of her previous WTA finals reeled off the first six titles of her career over the next seven months. Halep won 23 consecutive matches, excluding retirements, at non-majors during one stretch, and her trophy haul surpassed all other women in 2013 except world No. 1 Williams. The plucky Romanian even became the only woman to win a title on every surface last season, combining clay titles in Germany and Hungary with a grass crown in the Netherlands and hard-court triumphs in New Haven, Moscow and Sofia.
"I am more aggressive now. I hit the ball stronger than before, and I'm more relaxed on the court"
That burst of brilliance on every surface raised Halep's ranking from No. 64 in May to No. 11 at the start of 2014. Few women have enjoyed such a meteoric rise, which will offer her not only direct entry, but also a strong seed at every tournament that she enters during the first half of the season. Just as importantly, Halep proved with her all-surface success that her small size will not hold her back. Her compact groundstroke swings, especially on her backhand, generated more than enough power to hit through taller, stronger opponents such as former Wimbledon champion Petra Kvitova.
Stifled by Halep in the New Haven final last August, Kvitova acknowledged her conqueror's progress. "She kept putting the ball where I wasn't," admitted the Czech. "She's a very smart player, and she moves very well. I can't say a number [for her future ranking], but she's dangerous."
A naturally shy character, Halep sometimes sounds as surprised as anyone by her own achievements. "I didn't think that I would get to the top 20 this year," she reflected after winning the New Haven title. But her success does not defy explanation. "I am more aggressive now. I hit the ball stronger than before, and I'm more relaxed on the court," asserted Halep.
To consolidate her success, Halep still must show that she can shine at the four most important events on the tennis calendar. Her best tennis so far has emerged away from the majors, where she had not advanced past the first week until a fourth-round appearance at the US Open last summer. Unable to bring her free-swinging self to that stage, Halep lost a winnable match to Italian veteran Flavia Pennetta.
Although she couldn't convert that opportunity, the 22-year-old Romanian will earn more chances if her quiet ambition persists. For now, she will relish every breakthrough that she earns and every milestone that she passes.
"Everybody was congratulating me," said a wide-eyed Halep of an ESPN interview after her title in New Haven. "It was nice, and I hope to have more of these things."
Date of birth: September

27

,

1991

(

22

)
Home town: Constanta, Romania
Coach: Adrian Marcu
Style of Play: Aggressive baseline
Favorite Shot: Serve
Victories over Grand Slam singles champions in

2013

:

7
Total matches won in

2013

:

50

(previous career high:

26

)
Fun fact: Father runs a dairy factory in Romania.
This article is from the Mar/Apr 2014 - Stan Wawrinka issue

SOLD OUT

Subscribe now and you'll never miss an issue!