Shifting Landscape

The dust may have barely settled in Paris, but with Roland Garros starting late, that means there is now just a little over a week until Wimbledon commences. There is always ample buzz heading into any major, but with what has transpired over the course of the last week, there may be a little more than usual as far as the men are concerned.
The biggest news came out on Thursday with Rafael Nadal's announcement that he would be skipping both Wimbledon and the Olympics. The Spaniard did not cite any specific injuries but rather a desire to do what he felt was best to prolong his career by allowing his body additional time to recuperate following a busy clay season. While it is perhaps a little surprising that he would already confirm his withdrawal from the Olympics, his decision is perfectly understandable in light of the shortened period between Roland Garros and Wimbledon, as well as the fact that he has already bagged a couple of Wimbledon titles and Olympic Gold in both singles and doubles. Naturally, he would look to rest and maybe set his sights on other elusive titles down the last stretch of the season, such as claiming his first ATP World Tour Final title.
The most unsettling news that came on the court stemmed from Roger Federer's second-round loss in Halle, the earliest the Swiss had ever suffered in the German city. Given his lack of match play due to recovery from knee surgery, as well as the talent of his vanquisher, Felix Auger-Aliassime, it was a loss that arguably should not have been a stunner. Still, Federer is typically money on the grass, and Halle has historically been one of his happiest hunting grounds. He had sounded so positive after getting through three rounds in Paris and then moving to the grass, that judging by the frustration he showed in his defeat on Wednesday, the loss was equally as jarring to him as it was to pundits and his fans. It definitely leaves him heading into Wimbledon with more question marks than he has been used to throughout his illustrious career.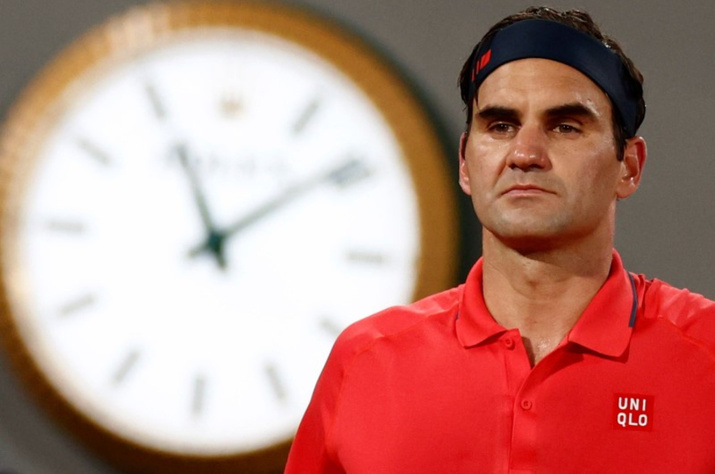 It has been a topsy-turvy week for a number of other top contenders in the rest of the field, too. Current Number 2 Daniil Medvedev – coming off his best showing in Paris by far – was stunned in his opener in Halle on Tuesday. Alexander Zverev also suffered a disappointing early exit on Thursday in his home country. Andy Murray, looking to stage a comeback of his own, has sounded cautious and a bit pessimistic, suggesting that he walks on the court believing that any match could be his last. There was certainly no shame in his loss to top seed Matteo Berrettini on Thursday in London, but it still cut his grass-court preparation short and probably did not do much to boost the confidence. And Stefanos Tsitsipas, who came agonizingly close to capturing his maiden major singles title this past Sunday, was completely missing in action as he stepped away from competition this week to mourn the death of his grandmother, who passed away just before he took the court in that Roland Garros Championship. There is no telling what kind of hangover effect that defeat could have on the young Greek, and although withdrawing from Halle was the right decision, the lost opportunity to quickly get back on the horse on a surface that suits his game so nicely could potentially compound any hangover effects.
If there is one man who has benefited from all of these developments this week without even having to set foot on the court, it is Novak Djokovic. The Serb is coming off of what is surely the most impressive of his nineteen major title runs and now finds himself halfway to the calendar-year Grand Glam with a chance at the Golden Slam on offer should he win Wimbledon and opt to contest the Olympics. He was likely to already be the favorite at Wimbledon, but with many of his greatest rivals and challengers struggling to find their form or absent altogether, it only increases his chances for success on the hallowed lawns of the All England Lawn Tennis Club.
Of course, there is a lot of tennis to be played between now, the end of Wimbledon, and on into late summer. Too much importance should never be assigned to any single loss as a guaranteed indicator of what is to come either. After all, by his lofty standards, Djokovic had a sub-par clay season before coming up with the goods to secure his second Roland Garros crown. Even so, events this week could be indicative of a shifting landscape in the men's game heading into this year's Wimbledon, leaving some players, for better or for worse, more firmly under the lens of the microscope.