Roland Garros Women's Final Preview

2020 has been a strange year to say the least, so it is only fitting that the match-up in the women's final at Roland Garros should be one that few, if any, predicted when this all began. On one side is Sofia Kenin, a woman who shocked the world at the start of the season with her title run at the Australian Open and is now looking to cap off a similarly stunning run in Paris. Across the net from her is the unseeded Iga Swiatek. The teenager has steadily been making strides in her burgeoning career, but there was little to suggest at the start of this event that she would find herself within a single match of being crowned champion. These appear to be two of the brightest stars of the next generation, but only one can leave Paris the 2020 Roland Garros Champion.
Naturally, how their respective games match up with one another and who can successfully employ her strengths more will play a part in determining the outcome. There is not that much daylight between the two, however. Both have shown that they are difficult to hit through on these clay courts and have exceptional shot tolerances. Kenin arguably has more variety of shots when on defense, and her ability to find acute angles off her backhand wing could be troublesome for Swiatek. That said, the Pole gets a little more pop off the ground, owns the better serve, and is better equipped to move forward, which could put the match that much more on her racket than the American's.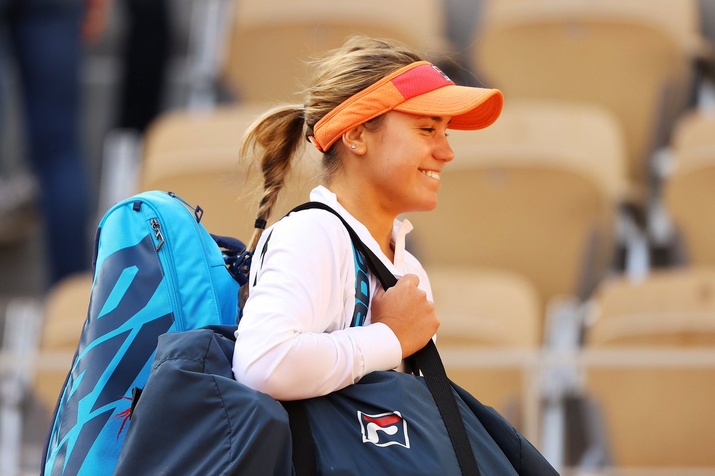 But for these women to bring their best and utilize winning patterns, they have to have the belief, particularly in those pivotal moments. As with any match featuring relatively new faces, that mental component could be the most decisive factor in determining the victor.
Theoretically, Kenin should enjoy the psychological advantage. She has only ever been in one other major final, but that is still one more than Swiatek. Crucially, she won her match in that lone appearance, and it could also help that her victory is recent having come earlier this year. She has repeatedly shown herself to have nerves of steel when facing break points, and the fact that has been more severely tested to reach this juncture could pay dividends if this final turns into a tight contest.
Less is known about what to expect from Swiatek. She only just cracked the Top 50 earlier this season, has no titles yet to her credit, and her only other final appearance came last year at Lugano. The brand of tennis she has played throughout these two weeks in Paris, however, suggests that all is likely to change in the near future, possibly as soon as this Saturday. She has yet to drop more than five games to any opponent en route to this final, and that run includes a victory over top seed and pre-tournament favorite Simona Halep. The way she confidently handled herself as the clear favorite in her first major semifinal against qualifier Nadia Podoroska would seem to bode well for her odds of handling the occasion on Saturday, and her run in the doubles here in Paris has also provided her with additional match experience and a good distraction on her off day to keep from thinking too much about Saturday's final.
When all is said and done, neither outcome should come as a surprise to anyone. On paper, Kenin as the seeded player with a major already under he belt is the favorite, and she will have to bear the burden of the pressure that comes with it. If she can do that, she could secure the second major of her career and her second of 2020. Odds-makers have liked Swiatek ever since she unceremoniously sent Halep packing in emphatic fashion in the fourth round. If she can produce that kind of performance again, she will be the last woman standing. One thing known for certain is that these two young women are fierce competitors, who will fight until the last ball, and Saturday's final will hopefully be the first of many enthralling encounters between two future stars of women's tennis.