Roland Garros: The Women's Final

Ashleigh Barty versus Marketa Vondrousova
The women's final is set and hats off to anyone who predicted that it would be Ashleigh Barty squaring off against Marketa Vondrousova for the title. It has been a breakthrough tournament for both the Australian and the Czech to work their way into their first major singles final, but only one will get to leave Paris as a Grand Slam champion.
As to who will actually leave Paris with a crown it is anyone's guess. Vondrousova perhaps hits a little flatter and does a good job of changing the direction of the ball. She has shown she is plenty capable of transitioning forward and finishing at the net, and she enjoys the advantages on serve that come with being a lefty. Plus, as someone who learned her tennis on the clay, she is much more at home on this surface than the eighth seed.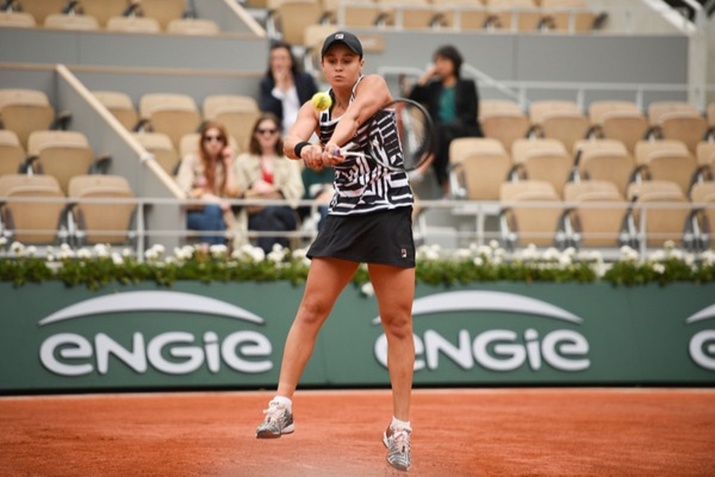 While Barty may not be quite as comfortable on the dirt, however, she has proven throughout this tournament that she has a game that can translate to any surface. Her game is not as straightforward as the Czech's, as it contains a lot more variety. She can hit over the ball or flatten it out. She can slice it or chip it and come charging into the net. Given her smaller stature, she has an excellent serve, and if she has that cooking for her, she has more than enough tools in her arsenal to get the job done.
Of course, as much as executing strengths and shoring up weaknesses will be discussed by the respective teams and influence how this one evolves, there can be little doubt that this match will primarily hinge on that intangible psychological factor. These are two players who have never been here before, each knowing there is a huge opportunity before her, and there is no way to predict how either will react to it.
It has to be said that both showed more than admirable mental fortitude in their semifinal victories. Vondrousova played from behind throughout most of hers, facing down Johanna Konta serving for both sets only to turn the tables on the Brit and ultimately win the match in straights. Barty endured an even greater roller coaster ride, losing the first set after leading 5-0 against Amanda Anisimova and finding herself down 3-0 in the second before coming back to force a third, where she once against came back from an early break down and saw five match points go by the wayside before finally coming good In both cases, each kept her emotions in check, and they will have to do the same on Saturday. The pressure is certainly a little more on Barty as the seeded player, but Barty does come in with a 2-0 lead in this rivalry, which should give her a slight mental edge. Still, playing for one's first major title is a whole different animal.
Regardless of how this one pans out, it has been an extraordinary effort by both women and hopefully a sign of great things to come for each. As the eighth seed, who has won their only two prior meetings, Barty is the player who has to be tipped to win, but as with everything else on the women's side at this year's Roland Garros, there is just no telling what will happen. Either way, it will hopefully be a competitive match and serve as a befitting conclusion to the women's event at this year's Roland Garros.