Roland Garros: Women's Championship Match Preview

The saying goes that if you fall off a horse, you have to get back on and try it again. Simona Halep has done just that. After suffering the most devastating of her three major final losses earlier this season in Melbourne, she has once again put herself in a position to taste Grand Slam glory by reaching the final here in Paris for the third time in her career. The woman standing between her and that coveted prize is tenth seed Sloane Stephens. The American represents a very viable threat to the top seed's title hopes, and it is anyone's guess as to which of them will be the last one standing when play draws to a close on Saturday.
In part, the outcome of this match feels uncertain, because these are two players that should theoretically be evenly matched. Both are known for possessing some of the greatest sets of wheels on tour, and they have demonstrated time and time again that it is very difficult to hit through them, especially on this surface. Each is also at home on the clay and comfortable and confident with point construction on the dirt. Stephens definitely has the better transition game and the superior skills in the forecourt, so she is apt to be the one looking to move forward with greater frequency. The American owns easy power as well, giving her an advantage when it comes to suddenly injecting pace into the rallies or turning offense into defense, which could be a difference-maker if this match is tight.
For Halep's part, she tends to be the slightly more offensive-minded player of the pair and given that she cannot as easily flip the switch with power like her opponent, it is going to be imperative that she maintain that mindset throughout this encounter. The Romanian is more than capable of doing that, too. What she lacks in power she makes up for with the way she hugs the baseline, taking the ball early and finding the angles or seemingly changing the direction of the ball at will. When firing on all cylinders, hers is a style that can suffocate the opposition as she proved with her victory over Garbiñe Muguruza in the semifinals.
As entertaining as it should be to see their respective strengths clash in this encounter, however, the more intriguing component is the psychological one. Except for a near-costly hiccup against Camila Giorgi, Stephens has barely been dropping games en route to the championship, so her confidence should be soaring. She is also the lower-seeded player in this contest, so she may feel freer to swing away, and unlike Halep, she has already removed the monkey from her back by winning the US Open last summer. On the other hand, she never really had the chance to get nervous in that US Open Final, as Madison Keys was not able to keep the match close enough to apply scoreboard pressure. History would suggest that will not be the case against Halep, so it is an unknown how the American will respond if the match remains tight. Additionally, she does trail in this rivalry 2-5, has lost both of her matches on clay to the Romanian, and has not taken a set off of Halep in their last four meetings. She knows she has to do something different to turn things around in this championship match.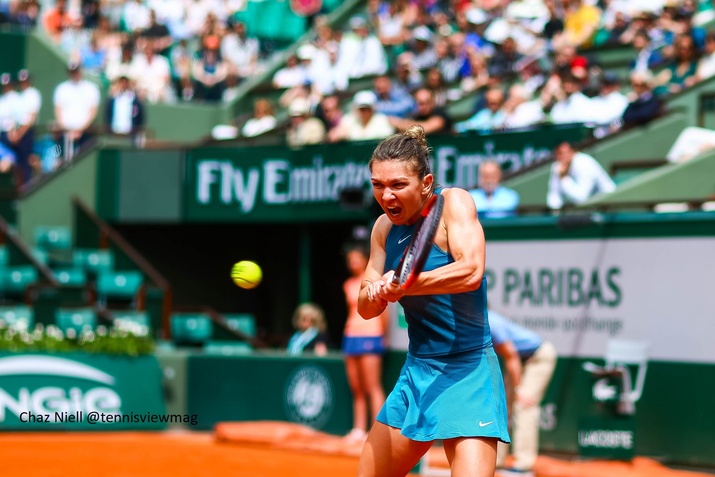 That head-to-head should give Halep confidence coming into this match, as she is secure in the knowledge that this is an opponent whom she can routinely defeat. She has also played well in all three of her prior major final appearances and presumably has learned something from those defeats. Furthermore, Halep has developed into a fighter, so she arguably is in a good place to take on the mindset of an Andy Murray or an Ivan Lendl, who also lost multiple major finals before they were able to break through and achieve Grand Slam success. The flip-side to all of this is that with each final that comes and goes without a win, the pressure could mount, and that may be particularly telling in the big moments. In addition to that, her lead in this rivalry could be a double-edged sword, as just as it can instill confidence, it could just as easily apply added pressure to continue the dominance in the rivalry on this grand stage. How Halep responds to what has happened to her in the past will be telling when the chips are down on Saturday.
When all is said done, the only thing known for certain is that Saturday will see the crowning of a new Roland Garros Champion. A solid case could be made for either woman. Halep unquestionably has the game to do it and given that she has been on the cusp on more than one occasion, there is a feeling that she has to break through at some point. That point could be at Roland Garros in 2018. But although she is seeded lower, Stephens feels more like the favorite. She is a streaky player, and there is a definite sense that, much as she did in Miami, she has caught fire at the right time to leave Paris with her second major title. Only time will tell, but no matter how it ends, it will hopefully provide a fitting conclusion to the women's tournament.