Roland Garros: Men's Semifinals

Rafael Nadal versus Roger Federer
It is considered not only one of the greatest rivalries in tennis, but one of the greatest rivalries in all of sports. Roger Federer and Rafael Nadal have been enthralling fans for over a decade, and they will face off once again on one of the sport's grandest stages as they vie for a place in the Roland Garros final.
With this being the thirty-ninth meeting between the pair, there is little that has not already been written or said about this rivalry. Each man is aware of what the other brings to the table and what he needs to do if he wants to end up the victor. For Nadal, that means mostly approaching this as business as usual. A good serving day and a commitment to not drifting too far behind the baseline are in order, but history has shown that his normal game more often than not has been a difficult riddle for Federer to solve, hence his 23-15 lead in their head-to-head. His backhand is a formidable weapon, and he is more than capable of taking the net away from Federer if the occasion calls for it. It is primarily his heavy topspin forehand that has been so troublesome for the Swiss, however. It is a shot that can be particularly tricky for one-handed backhand players to cope with, and Federer is no exception. If Nadal is hitting that shot well, it is going to be a long day for the third seed.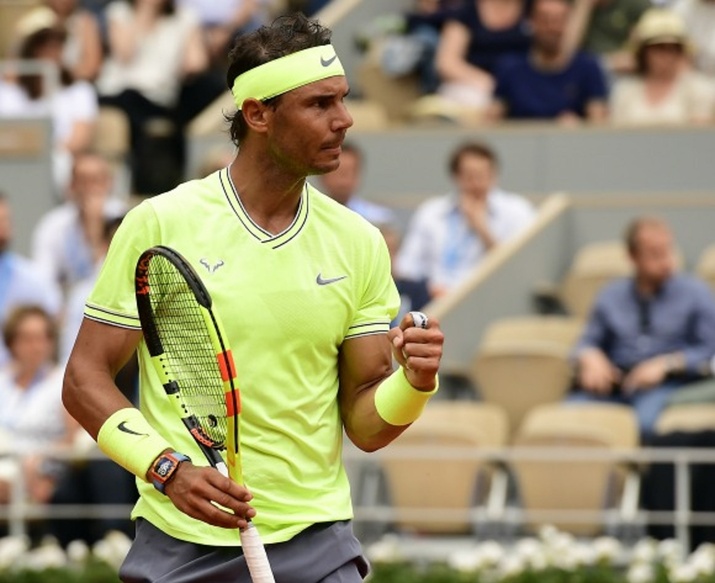 Federer will be fully aware of the challenges the Spaniard's game poses for him, especially on this surface, and knows he is going to have to be the aggressor and be willing to take more of the risks if he wants to turn the tables on Nadal. There is no question that Federer has the tools to do it. He is naturally the more offensive-minded of the duo, and his flatter forehand can certainly penetrate the court, and even more so if he is up on the baseline. In the latter stages of his career, he has also done an excellent job of shoring up and flattening out his backhand to devastating effect. It is going to be imperative that he have that working for him in this match as well as put in a high percentage of first serves to take control of the rallies as early and as often as possible.
In their more recent meetings, it would seem the changes Federer has made to be a little more aggressive albeit with marginally more risk have paid off. Although he trails overall in this rivalry, he has won his last five meetings with the Spaniard. The belief that can be culled from those victories could be huge for Federer's chances of garnering the upset. That is because for all the X's and O's in terms of game strategy and execution, this one ultimately comes down to belief. As noted, Federer has won his last five matches against Nadal and has even defeated the Spaniard on the clay. But Nadal still enjoys a healthy lead in this rivalry, and over half of his victories against the Swiss have come on the dirt. Five times they have met at this venue, and while most of those meetings have been competitive, they have all concluded with Nadal securing victory. That is an awful lot of scar tissue for the Swiss to overcome.
No matter what, Nadal has to be seen as the clear favorite. His game is most rewarded on this surface, and it is one that has matched up well against Federer's in the past. He is playing lights-out tennis at the moment, and this is perhaps the one venue where he is at his most confident. That is not to say that an upset is impossible, but the chances of it happening hinge on one question: Does Federer believe he can defeat Nadal at this tournament? If the answer is "yes," then this more than has the potential to be a competitive affair that might just end in an upset, especially given that Federer has the added boost from winning his last five against Nadal. But if not, if he allows just a trickle of doubt to enter his mind, Nadal will do what he has done so often here in Paris, which is advance to another final.
Novak Djokovic versus Dominic Thiem
Roger Federer and Rafael had already done their part, and on Thursday, Novak Djokovic and Dominic Thiem efficiently wrapped up their quarterfinals to ensure all four of the top seeds made the semifinals. But whereas Nadal is a clear favorite in his upcoming match, the result of this one between the two men who are co-favorites behind Nadal to win the title is a lot less certain.
There is plenty to like about Djokovic's game and what it means for his chances of moving within one match of another "Nole Slam." His smothering defense is as phenomenal as always and is coupled with a consistent degree of offense. He is adept with the volley and owns a serve that more often than not puts him in control of the points. His return of serve remains the greatest in the men's game, and if it is firing on all cylinders, it will help take the pressure off most other aspects of his game, especially the serve. Without any glaring weaknesses, his is a complete package that has already taken him to fifteen major titles and could see him secure number sixteen in a few days' time.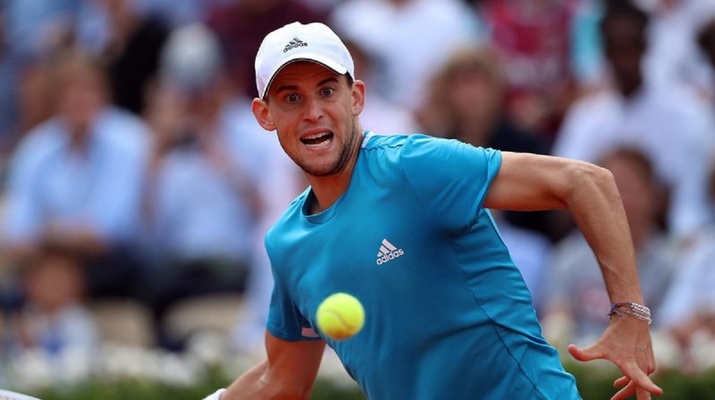 As great as the Serb's game is, however, Thiem's game could definitely provide the greatest challenge to Djokovic's title hopes thus far. The Austrian is a great mover as well and gets numerous balls back in play. His one-handed backhand can help him open the court against the speedy top seed, and his serve packs a lot more punch. His offense is also more imposing. Most agree that he is the hardest hitter out there on the men's tour, and if at his best, he can bully Djokovic and dictate the terms of this contest.
Thiem also has a lot going for him psychologically in this battle. He has two wins against the Serb, both of which came on clay, the one being here two years ago. He made the final here last year as well, so he is unlikely to blink at the enormity of the occasion. That said, Djokovic does lead this rivalry 6-2 and has also defeated the fourth seed at this venue. Furthermore, he did win a tight one when they met a few weeks ago in the semifinals of Madrid, and having already compiled fifteen majors, there is every reason to believe he could be the steadier of the two more frequently in the pivotal moments.
Clearly, there is little to choose between these two combatants, and neither would be a shocking victor. It is likely to come down to a few key points. If Djokovic can find the right blend of offense and defense, it is difficult to bet against him, and he should be expected to live up to his top billing. Just do not be surprised if Thiem turns the tables on him. He will have to bring his best to do so, but he is more than capable of doing exactly that.