Roland Garros: The Men's Final

Rafael Nadal versus Dominic Thiem
It may not technically be Number 1 versus Number 2, but many pundits would argue that this final pits the best clay-court player in the world Rafael Nadal against the second best clay-court player in the world, Dominic Thiem. At stake, a chance for the Spaniard to only add to his legend with an astounding twelfth title in the French capital or Dominic Thiem to breakthrough and win his first major crown.
In gambling, they say the house always win, and at Roland Garros, Nadal is the house. He may lose the odd set and on the rare occasion even lose a match, but far more often than not, he is a lock for victory. That is thanks in no small part to his game, which is so well suited to this surface. His heavy topspin forehand has been tormenting players for over a decade, especially those with a one-handed backhand. It is rewarded even more on this surface, though if conditions continue to be wet and heavy, that will negate a bit of the advantage he gets on that favored stroke. His backhand has only continued to improve, and he does an exceptional job of ripping it cross-court. He has beefed up his serve to call on more power when he needs it, and his net game, though it does not get a lot of attention, is among the best in the sport. Couple all of that with his near impenetrable defense, and it is no wonder folks say that trying to defeat Nadal at Roland Garros is one of the toughest asks in all of sports.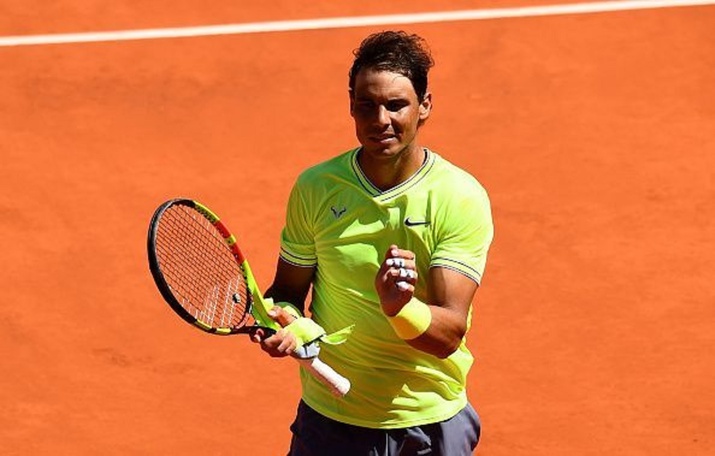 If there is a player out there though who is capable of coming up with the perfect hand to upset the house, it is Thiem. The Austrian has shown that he has grown into the complete package. He is known for his one-handed backhand, which is quite versatile. He can rip it up the line or cross-court, change the direction of the ball, slice it long or short, and produce an exquisite drop shot. His forehand is no less formidable, and like the Spaniard, it is his preferred weapon of choice. He has demonstrated throughout these championships that he also has some nice feel up at net, and perhaps more than anything, has illustrated just how criminally underrated his defense is. When firing on all cylinders, he is a handful for anyone to handle, and that includes the second seed, whom he can push around the court if at his top level.
The most obvious question mark heading into this match is whether or not Thiem has the requisite belief to produce his best tennis, especially in the moments when it counts the most. He does have four wins against eight losses in his rivalry with Nadal, but all four wins did come on the clay. He also showed mature poise throughout his semifinal against Novak Djokovic, which was a roller coaster riddled with rain delays and swings in momentum. But unlike Nadal, he will not have the same physical and mental recovery time from his semifinal. Nadal is also a lot less apt to have the mental lapses that led to some puzzling play from Djokovic, which means there is going to be that much more pressure on Thiem to say in the moment every second of Sunday's final. And lastly, he has to be prepared to take the step to become a Grand Slam champion. There is no doubt Nadal is. He has done so seventeen times and eleven times here. This is business as usual for the second seed. Thiem has to play like it is the same for him.
It is a tall task for Thiem to approach Sunday's match like any other when it is the most important match of his career to date. It becomes even taller when considering the venue and the opponent. He has the complete game. He has the firepower. But given the butterflies he showed trying to close out Djokovic in the semifinals, it is difficult to envision him taking it a step further to defeat Nadal in the championship match. It should be a more competitive affair than last year's final, which marked the Austrian's first trip to that stage of a major, but the end result is sure to be the same. Nadal will be crowned the 2019 Roland Garros Champion when play comes to an end on Sunday.