Roland Garros Day 9: Three To See

Dominic Thiem versus Gael Monfils
He is loved by fans the world over, but Gael Monfils will be especially embraced by the home crowd as he tries to deliver a Roland Garros title to them. The fourteenth seed has looked more serious about his tennis in 2019, and he has looked exceptionally solid here in Paris as well. He has reached the fourth round without the loss of a set, leaving him physically and mentally fresh for his upcoming match. It is a good thing he is so fresh, too, because he will have to take a significant step up in competition against fourth seed and one of the pre-tournament favorites, Dominic Thiem. Thiem definitely goes for his shots more than the Frenchman, and he will be the one making things happen out there.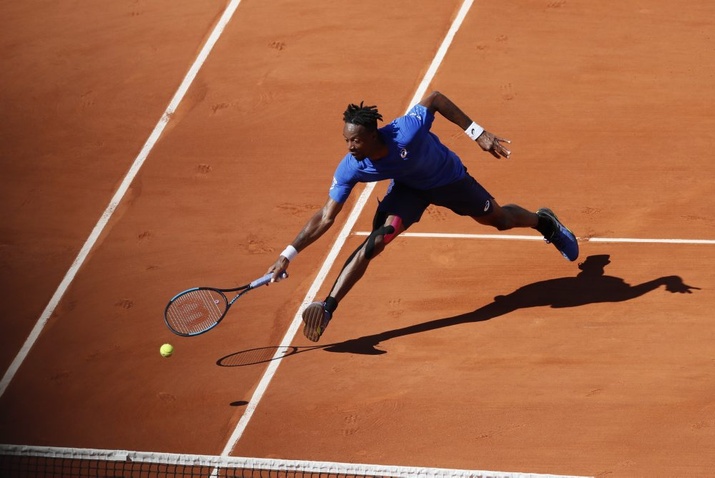 And while the Frenchman's legendary defenses can test the Austrian's shot-tolerance, relying heavily on it will be a losing strategy. Thiem is content to play the extended rallies on clay, and he will have Monfils on a string if Monfils falls too far behind the baseline. And although Thiem has been the one tested more throughout this event, he has a psychological comfort factor in this contest. He has defeated Monfils in all four of their previous encounters, including twice on clay. The onus will be on Monfils to play a little more out of his comfort zone and employ more offense than he has in the past. If he can do that, he has a look at the upset. If not, it should be business as usual for the Austrian and another quarterfinal appearance for Thiem.
Madison Keys versus Katerina Siniakova
The top quarter of the women's draw became a little more open following the surprise exits of Naomi Osaka and Serena Williams on Saturday, and Madison Keys now has a better look at equaling her semifinal showing of a year ago and possibly going at least one better. Although she prefers the quicker surfaces, she has shown she has a game that translates well to the clay, too. She is one of the biggest ball-strikers on the women's tour, and she will be the heavy-hitter lighting up the stat sheet in her upcoming clash with Katerina Siniakova. But just because she is the one apt to be making things happen out there does not mean she will be looking beyond the Czech.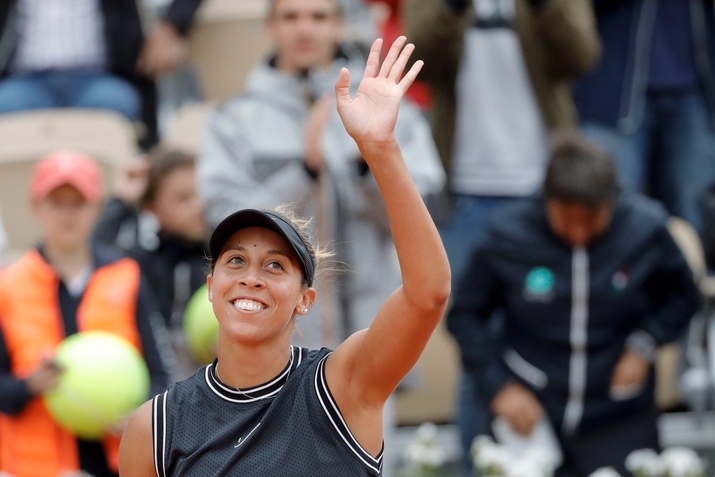 Siniakova is breaking new territory at the majors in singles, but she is a two-time major doubles champion, including a title here in Paris. She is also the one responsible for knocking off Osaka and sent the red-hot Maria Sakkari packing in the round prior. Her defensive skills are better than the American's, as is her net play, and she has a lot more in her bag of tricks than Keys. Keys will have to be at the top of her game, look to control the rallies from the start, and play first-strike tennis. Anything short of that will lead to the Czech claiming another impressive victory as she blazes a new trail for herself in Paris.
Ashleigh Barty versus Sofia Kenin
Ashleigh Barty held up her end of the bargain by living up to her seeding to reach the last sixteen. She does face an American, but it is not Serena Williams as was expected. Instead she will face the vanquisher of Williams, Sofia Kenin, and the Australian has to feel she has caught a break. That is not to say she will not be taking the young American seriously, however. On the contrary, she will be aware of how well Kenin played in dismissing the twenty-three-time major singles champion, and she knows how quickly the young gun is rising up the ranks. Kenin is a very offensive-minded player, who will be looking to rip the ball from both wings and take it to the eighth seed. She also unabashedly aims to tee off on second serves and is able to mix in some nice variety with the drop-shot to keep her opponents honest. But Barty presents a different kind of challenge for Kenin. She is not just about power and trying to hit her opponent off the court. She is instead very crafty, not only hitting over the ball, but able to slice and dice it, as well as throw in the occasional drop-shot. Her backhand can produce a lot of different looks that can throw Kenin for a curve, and she has a great transitional game that can put the American under pressure. Additionally, Barty is already familiar with Kenin's game, having played her twice and winning in straight sets on both occasions. So could Kenin cause the upset? Sure. It was no fluke she took out Williams, and there is no doubt she is on an upward trajectory. But it is hard to backup such a notable win, and history suggests that Kenin has a tough time trying to figure out the Australian's game. It could be entertaining, but Barty should be considered the favorite to move through to the quarterfinals.