Roland Garros Day 8: Three To See

Sloane Stephens versus Garbiñe Muguruza
The draw has been whittled down to the last sixteen, and one of the most intriguing of the remaining matches pits Sloane Stephens against Garbiñe Muguruza. Both are former major champions, and with Muguruza a former champion here and Stephens last year's finalist, neither is apt to shy away from advancing to the quarterfinals here. The American has an advantage in the movement department, which should favor her in the extended rallies and make it less imperative that she gets on top of the rallies early. That said, Muguruza can go bigger off the ground, and if she is at her best and allowed to control too many of the points, she will be able to penetrate the seventh seed's defenses.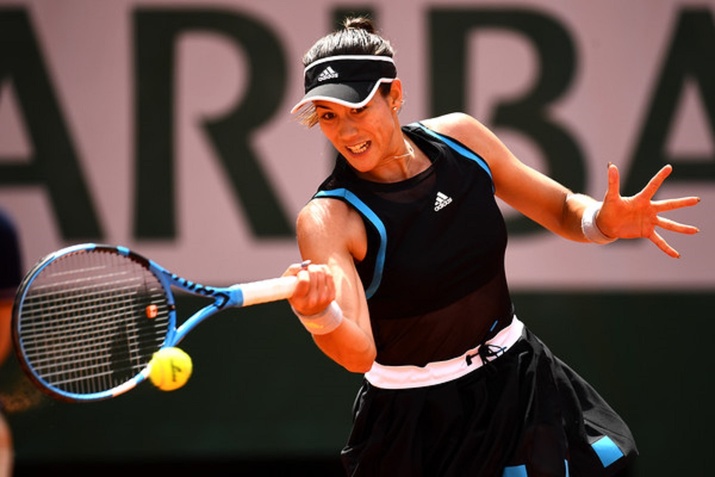 The Spaniard also owns the better transitional game, so Stephens is going to have to avoid getting pushed too far behind the baseline if she wants to stop Muguruza getting too far inside the court and robbing her of more time. As to who can utilize her strengths most, both have pretty even prospects. Stephens has obviously enjoyed the better season thus far as her higher ranking would suggest, but Muguruza has looked sharper at this tournament. With any luck, it will be a highly competitive affair, but based on form here in Paris and her more powerful arsenal, the slight edge has to go to Muguruza to earn the upset and advance to the quarterfinals.
Stefanos Tsitsipas versus Stan Wawrinka
Both were made to work hard over the course of two days in their last matches, but Stefanos Tsitsipas and Stan Wawrinka have come through to set up a blockbuster Round of 16 here in Paris. These are two of the flashiest shot-makers in the sport, so if both bring their best, fans are in for a real treat. As the higher ranked of the pair, it is very tempting to pick Tsitsipas as the likely victor. He has played the better brand of tennis heading into Roland Garros, highlighted by his trip to the final in Madrid, which included a win over Rafael Nadal on that journey. At 6'4", he has a serve that can be difficult to cope with and can certainly be used to get the ball up on Wawrinka. His forehand is his preferred weapon of choice, and for sure he can use it to inflict plenty of damage. He also does a great job of recognizing when to move forward and is more than capable of finishing at the net. Crucially for him in his young career, this is not his first foray to the latter stages of a major. He upset Roger Federer at this stage of the Australian Open, so he comes in knowing he can do the same to Wawrinka in Paris. But the Swiss is unlikely to make it easy for him. Wawrinka has an extremely strong upper body, and that allows him to get exceptional pop on his own serve and from the ground. In fact, if he is firing on all cylinders, he should be the one better positioned to boss the points. Like the Greek, is at ease in the forecourt, and he has more variety from his backhand wing, which should allow him to throw various looks at the sixth seed in an attempt to cull errors. With no shared history between the two, it is difficult to predict how they will stack up against one another. Neither would really be a surprise winner, but based on current form at this event, Wawrinka looks the surer bet if only be a sliver.
Roger Federer versus Leonardo Mayer
Making his first appearance in the French capital in four years, the talk about Roger Federer at this year's Roland Garros has been more about happy to see him back on the dirt than about his chances of actually winning the title. But the Swiss has quietly worked his way to the Round of 16 without the loss of a set and will be a heavy favorite to go at least one round further. That is not to say his opponent, Leonardo Mayer, will be a pushover, however.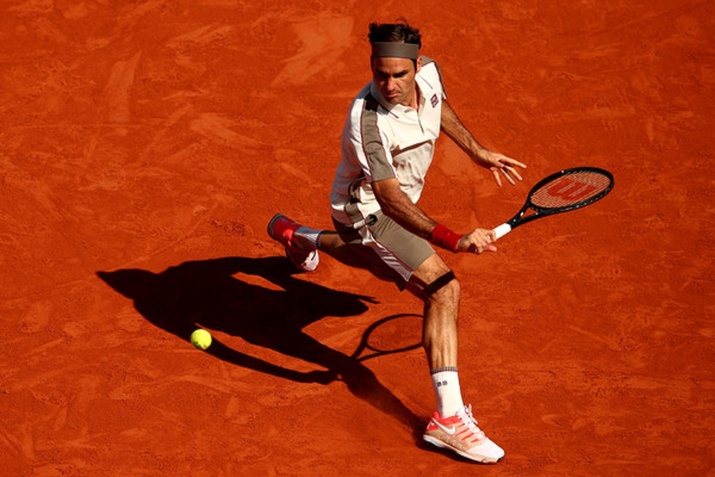 On the contrary, the Argentine is ranked well within the Top 100 and was previously as high as Number 21. He is a crafty veteran, who is most at home on the clay. He has played some solid ball to reach this juncture. He knows how to use his one-handed backhand to open up the court and will unabashedly look to pull the trigger with his forehand. The issue for Mayer in this match though, is that Federer can do all of that and do it better. His backhand is more versatile than the Argentine's, and his forehand much more lethal. He definitely has the superior serve and is far more accomplished in the forecourt. It is no surprise that he leads his rivalry with Mayer 3-0 and has only dropped one set in those meetings. This could be more competitive than past matches given that it is the first on Mayer's preferred clay surface, but the end result should still be the same. Expect Federer to move through to the last eight.