Roland Garros Day 7: Three To See

Dominic Thiem versus Pablo Cuevas
Dominic Thiem may not carry the same aura as Rafael Nadal and Novak Djokovic, but he is the man most pick behind those two as the potential 2019 Roland Garros Champion. Everyone in the field, including the top two seeds, take the Austrian seriously. Many cite Thiem as the hardest hitter in the men's game, and he can produce that power equally well from either wing. His backhand is the flashier of the two strokes and boasts greater versatility. He is also exceptional at using that sweeping one-handed backhand to open up the court by finding the angles. His forehand is just as lethal, however, and he has a serve that is sure to garner him more than a few free points against most opponents.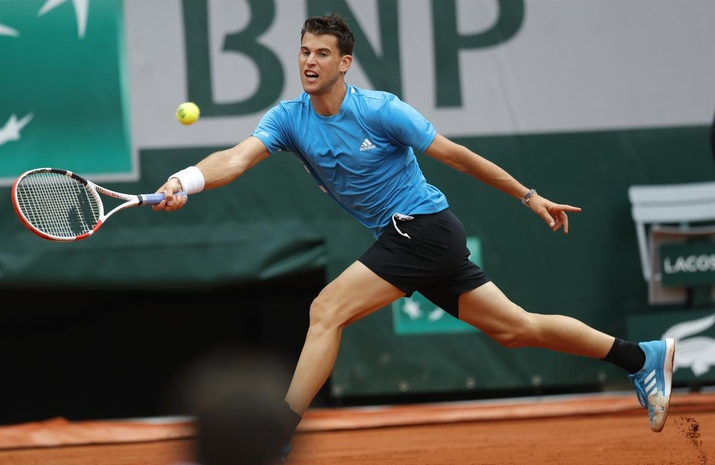 As impressive as his arsenal is though, he could have his work cut out for him against Uruguayan Pablo Cuevas. Like Thiem, Cuevas is most at home on the dirt, and he enjoyed plenty of success on the clay at both the Challenger and main tour levels coming into Paris. Also, like Thiem, he has a one-handed backhand and will be more than happy to trade that stroke with the fourth seed. He has a decent serve as well, and as a former Top 20 player in not only singles but also in doubles, he is quite comfortable in the forecourt. Cuevas is going to have to utilize that skill set to rob the Austrian of time and take Thiem out of his comfort zone if he hopes to cause the upset. He knows it is a tall task, but not impossible. He defeated Thiem at this venue four years ago and played him in three tight sets earlier this year Argentina. It has to be said that Cuevas has also looked the sharper of the pair to this juncture. Still, Thiem is the fourth seed for a reason. Cuevas is a wily enough veteran to upset the apple cart, but it is hard to bet against Thiem raising his game to secure the victory and move through to the second week.
Serena Williams versus Sofia Kenin
Let the chatter about the changing of the guard and the passing of the torch commence. Those are conversations that Serena Williams has heard dozens of time, first at the start of career and now in the twilight stages. She will be asked to try and hold off the next generation yet again when she takes to the court on Saturday against compatriot Sofia Kenin. Williams will be fully aware that Kenin is quickly establishing herself as a rising star for American tennis. Aged only twenty, she captured her maiden WTA title in Hobart this past January and backed it up with a finalist showing in Acapulco. She has a nice solid game that she continues to develop and already finds herself knocking on the door of the Top 30. She has played a number of the top names close, including a narrow three-set loss to eventual champion Karolina Pliskova in Rome.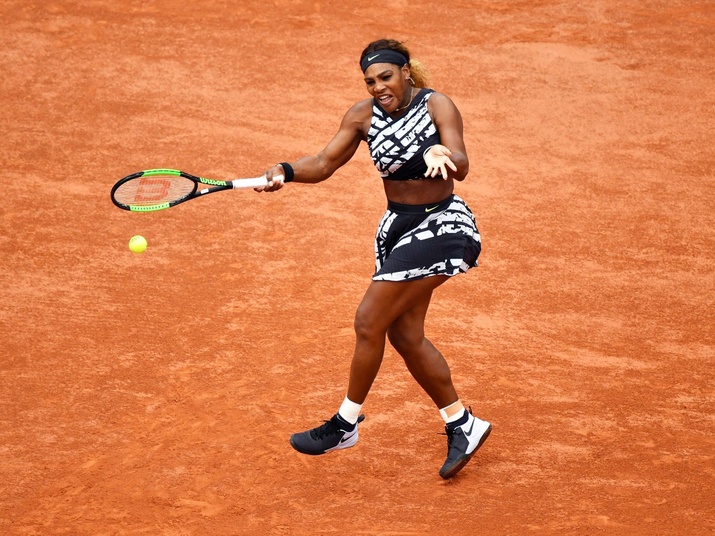 It is going to be imperative that she bring her A-game and draw on that precious experience to hang with Williams from the start though, because things could spiral out of control quickly if she falls in an early hole. Williams is one of the greatest front-runners in the history of the game, and her serve is second to none in women's tennis. Her movement may be hampered by a bum knee, but she is still one of the quickest competitors out there, and there are few who can flick winners from anywhere or turn defense into offense in the blink of an eye. In short, there is not a single thing the tenth seed does not do better than Kenin in this match, which means it is going to be a tall task for the younger American to turn the tables on Williams. Williams's injury struggles and the withdrawals that have plagued her throughout this season are no secret but barring a very poor performance from Williams or Kenin finding a way to take her tennis to the next level in a hurry, Williams will move through to the Round of 16.
Borna Coric versus Jan-Lennard Struff
Players who are not members of the Big 4 or named Dominic Thiem have pretty much been flying under the radar in Paris, but that is not necessarily a bad thing. Being away from the pressure of the spotlight can be just what a player needs to blossom, and that could very well be the case for Borna Coric and Jan-Lennard Struff. It seems unbelievable that Coric is only twenty-two, as this member of the next generation has been around awhile. He burst onto the scene as a teenager before the pressure got to him and saw his ranking drop. Over the course of the last eighteen months or so, however, he has been showing fans that his initial successful splash onto the scene was no fluke. He is just a few spots removed from his career-high Number 12 and will be keen to keep moving in the right direction. But he faces a tough hurdle to keep that momentum going in the form of Jan-Lennard Struff. The late-blooming German is playing the best tennis of his career and is most at home on the clay. He has challenged and knocked off a number of talented players, including Denis Shapovalov to reach this stage. He has a serve that can be difficult to contend with and can thump the ball at will. Like the Croat, his preferred stroke from the ground is the backhand, so it should be intriguing to see if either can make any inroads there. Coric is the steadier of the duo off the ground and has a forehand that should hold up better than the German's, but his return will be the real key if he hopes to get a look at a break and take some of the pressure off of his own serve. At two-apiece in this rivalry, either could find himself through to the fourth round, but the nod goes to Coric. He is the more solid and better all-around player, and he has easily won the last two encounters with Struff. As long as he holds his nerve, he will find a path to victory.
(Photo Sources: AP Photo/Pavel Golovkin - Mustafa Yalcin/Getty Images)