Roland Garros Day 6: Three To See

Rafael Nadal versus David Goffin
The third round is here, and that means the seeds are now colliding. Two who will do battle for the right to advance to the second week are perennial Roland Garros favorite Rafael Nadal and his opponent, David Goffin. Goffin is the clear underdog here, but he will still go onto the court believing he can earn the upset. He possesses a well-balanced game and moves exceptionally well on all surfaces, including the clay. He is more than capable of taking the ball early and changing the direction of the ball with ease, both of which he will need to do if he wants to avoid getting trapped behind the baseline and bullied by the Spaniard in the rallies. Furthermore, he has played Nadal close on clay and has defeated the second seed in the past.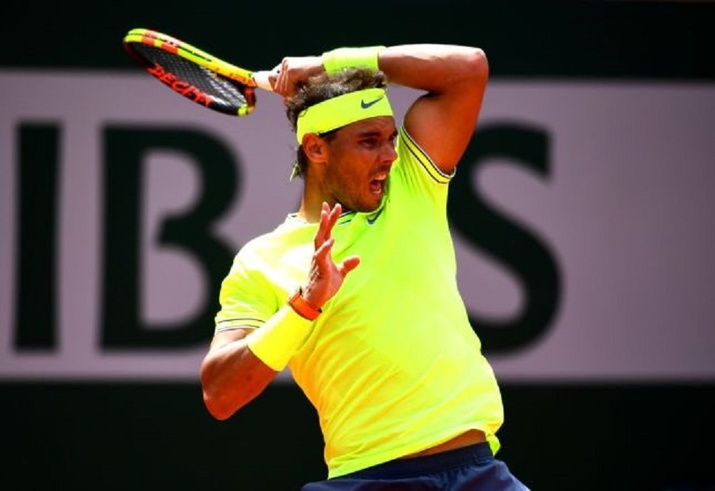 Still, it will be a huge challenge for the Belgian. Nadal is physically the more imposing of the pair, and he is going to be the one in prime position to control proceedings. His heavy topspin should frequently put the ball out of Goffin's strike zone, and Goffin cannot hit big enough to regularly penetrate Nadal's legendary defenses. He also enjoys a huge mental edge. Not only does he lead this rivalry 3-1, but he can draw on all of the wonderful memories he has of his historic success here in Paris. All told, while this could be entertaining, with Goffin still searching for his best following an injury hiatus, Nadal should be considered a heavy favorite to move through to the second week.
Elina Svitolina versus Garbiñe Muguruza
128 women came to contest Roland Garros, and two women who are on the short of those most likely to win the title are Elina Sivotlina and Garbiñe Muguruza. Contender or not though, for one of them, her title hunt will end before the first week comes to a close. Of the duo, Muguruza is the one theoretically more in control of her own fate. She is one of the most powerful ball-strikers on tour and is unquestionably the one who should be making things happen in this clash. A good serving day is going to make it difficult for the Ukrainian to get a sniff at a break, and if she pounces on the ninth seed's own weak serve, she should be able to keep the rallies short and in her favor the majority of the time. Despite having the more imposing set of weapons, however, history has shown this match-up has been more favorable to Svitolina. What she lacks in power, she has been able to compensate for by staying up on the baseline and redirecting pace.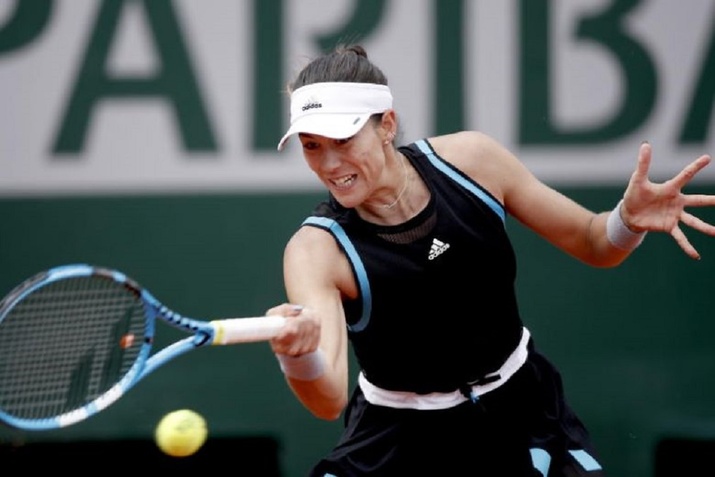 Additionally, her shot tolerance is far greater than the Spaniard's, and even with her knee issues, the longer the rallies go, it is likely still a good thing for her chances of success. The X-factor could come down to who is mentally prepared to consistently execute her game plan, and here it is anyone's guess which one will be able to pull off that feat. Muguruza has been playing better in the weeks leading to Paris, and unlike Svitolina, she has already won a couple of majors, including here. That said, Svitolina has won some other prestigious titles on the dirt. She leads her rivalry with Muguruza, including a decisive victory earlier this year in Dubai. She looked sharp with her win over Venus Williams in the opening round and had additional recovery thanks to a walkover in the last. This could be a nail-biter, but the edge has to go to Svitolina, who is the higher seed for a reason.
Stan Wawrinka versus Grigor Dimitrov
In a battle of the one-handed backhands, Stan Wawrinka and Grigor Dimitrov will duke it out in an effort to be the man to reach the second week of Roland Garros and get his season going back in the right direction. Not surprisingly, these two have been pretty evenly matched. They are known for their flashy, one-handed backhands, but they both look to inflict quite a bit of damage with their forehands. Both have serves that are weapons, and each can clean up at net. Dimitrov owns the more versatile backhand and is quicker about the court, but it is the Swiss how has the greater firepower off the ground. If on his game, Wawrinka can bully just about anyone in the game around the court, and that includes the Bulgarian.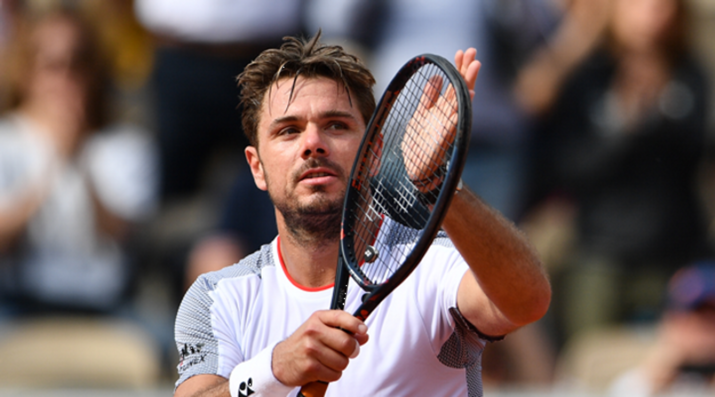 The difference-maker in this one though is apt to come down to who is psychologically ready for this moment, and that has to be Wawrinka. Yes, his results have been more up and down than usual as he strives for consistency following injury issues, but he has been playing a better brand of tennis than Dimitrov, hence his higher ranking. Wawrinka also has to be the fresher of the two, given that Dimitrov had to expend both physical and mental energy in back-to-back five-setters just to get to this juncture. Maybe Dimitrov has enough in the tank to earn another upset and turn his slump around, but do not bet on it. Wawrinka has gotten the better of him in their last two meetings, so look for him to complete a sweep of Dimitrov at the majors with a victory on Friday.