Roland Garros Day 5: Three To See

Naomi Osaka versus Victoria Azarenka
From the moment the draw came out, this was the second-round clash most were looking to with great anticipation. It pits current Number 1 and reigning US Open and Australian Open Champion Naomi Osaka against former Australian Open Champion and former Number 1 Victoria Azarenka with a berth in the third round hanging in the balance. Osaka is arguably in the better position to control proceedings out there on Thursday, because she does get more juice on her shots, especially the serve. If she has a good serving day, can get on top of the rallies early, and keep the unforced errors down to a minimum, she can be the master of her own fate. Then again, that is easier said than done against the Belorussian.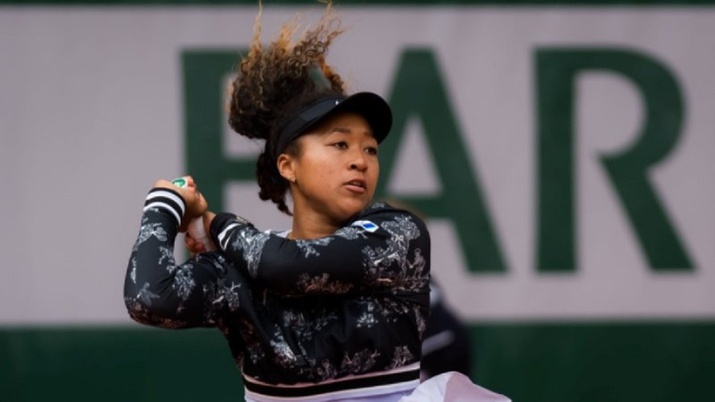 Azarenka can also go big off the ground, and particularly if she can turn the rallies into backhand exchanges, she will improve her odds for success considerably. She is also superior in the forecourt, exhibits more precision on her returns, and does a great job of absorbing and redirecting pace. Provided she can stay up on the baseline and put in a high percentage of first serves, there is no reason why she cannot waltz away with the victory. All told, these two are pretty evenly matched and neither would be a surprise victor. Based on form from the previous round, Azarenka looks the likely winner, because unless the top seed can pick up her game, Azarenka is surely apt to make her pay.
Aryna Sabalenka versus Amanda Anisimova
In a battle of the next generation, eleventh seed Aryna Sabalenka will face off against Amanda Anisimova for the right to advance in Paris. While the outcome of this one is not yet known, one thing for certain is that there will be plenty of hard-hitting in this encounter. Sabalenka and Anisimova are two of the biggest ball-strikers in the women's game, and neither one is going to back down as they jockey to take control early in the rallies. Sabalenka does have more variety to couple with her power, and not surprisingly considering her respectable ranking in doubles, she is quite comfortable at net. Whether or not she has the opportunity to get to the forecourt and employ her variety, however, remains to be seen. Anisimova can match her in the firepower department and tends to be more consistent off the return. The American teenager also captured her first title on the clay in Bogota earlier this season and appears to be far more at ease on the dirt than the Belorussian. If that were enough, Anisimova easily dismissed Sabalenka when they met this past January at the Australian Open, and if there is any scar tissue left over from that, it is going to be more of an uphill battle for Sabalenka. With any luck, Thursday's match will be a more entertaining affair than when they met in Melbourne, but it presently looks like the result will be the same with Anisimova garnering the upset.
Roberto Bautista Agut versus Taylor Fritz
For the better part of the last few decades, if an American's name was spotted next to a Spaniard's in the draw at Roland Garros, more likely than not it meant that American's stay in Paris was about to come to an end. Taylor Fritz hopes to buck that trend when he takes to the court against Roberto Bautista Agut on Thursday, and he will have his work cut out for him against the Spaniard, who is ranked twenty-one places ahead of him. Bautista Agut has a very solid all-around game, comfortable ripping shots from the ground off of either wing.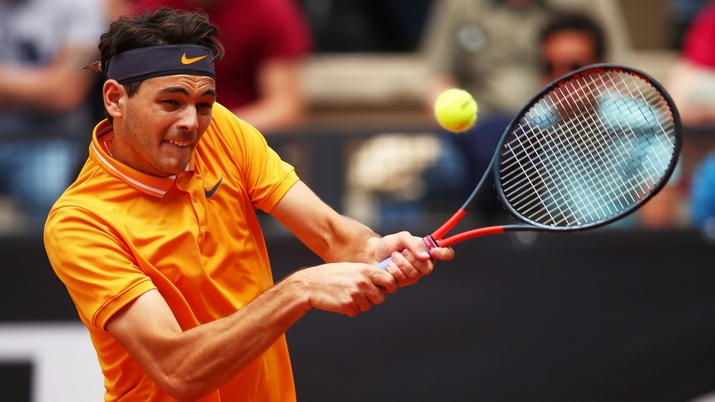 He also hits flatter than most of his countrymen, which means his ball moves through the court well. In addition to that, he has far more experience playing matches of this magnitude and duration, so he knows how to pace himself and adjust to the moment. And yet, Fritz does not look like a bad bet to cause the upset here. The young gun enjoys the advantage on serve, and he is in a great position to dictate points if he can find his forehand with any kind of regularity. The most advantageous factor in his corner though is the mental state of two combatants. Unlike most of his compatriots, clay is not the preferred surface for Bautista Agut. He likes the quicker ones, similar to Fritz. In fact, Fritz has actually looked better on the clay coming into Paris, and crucially, he just got a win over the eighteenth seed last week in Lyon. In short, Fritz is playing the better ball and is in a better place psychologically, meaning this one has all of the makings of an upset poised to happen.