Roland Garros Day 4: Three To See

Kei Nishikori versus Jo-Wilfried Tsonga
French fans are sure to be packing into the stadium for this battle, which pits home favorite Jo-Wilfried Tsonga against Japan's native son, Kei Nishikori. Both former members of the Top 5, they are used to meeting closer to the business end of proceedings, but with Tsonga's ranking down following an injury layoff, they are instead made to meet early, ensuring for one of them, his Roland Garros campaign will come to an abrupt end. It could be a competitive affair to determine which one is sent packing. Tsonga comes equipped with the greater firepower, superior improvisational skills, raw athleticism, better hands, and of course, will have virtually everyone in the crowd firmly in his corner.
Nishikori will not exactly be lacking in weaponry or mental fortitude, however. He is one of the quickest guys about the court, does not back away from going after his shots, and has the more consistent backhand. Furthermore, he does lead this rivalry 5-3, including two of the three occasions when they met a major. His results this season have been up-and-down, especially on the clay coming into Roland Garros, but he is facing an opponent in Tsonga, who is coming back from injury and has also compiled similar results at both the Challenger level and main tour level in 2019. All told, this could be a tight and entertaining contest before all is said and done, but odds favor Nishikori dashing the home hopes by turning the tables on Tsonga from four years ago and advancing to the third round.
Petra Martic versus Kristina Mladenovic
Just like her compatriot Jo-Wilfried Tsonga, Kristina Mladenovic will be keen to delight the home fans by garnering an upset over her next opponent, thirty-first seed Petra Martic. If past history is anything to go by, fans should strap in, as this could be a long one. These two have played on three other occasions, the most recent being a victory for the Croat in a third-set tiebreak last month in Turkey. Martic is currently playing some of the best tennis in her career, having cracked the Top 30 earlier this month shortly after securing her maiden WTA singles title in Turkey. She has not historically found much success at the majors, but she has made the second week here in Paris. She is quite at home on the clay, has a lot of shape on her forehand, which bodes well on this surface, nice variety on the backhand, and is comfortable in the forecourt. Her favorite shot in the serve, and she has one that could definitely garner her some free points in this battle.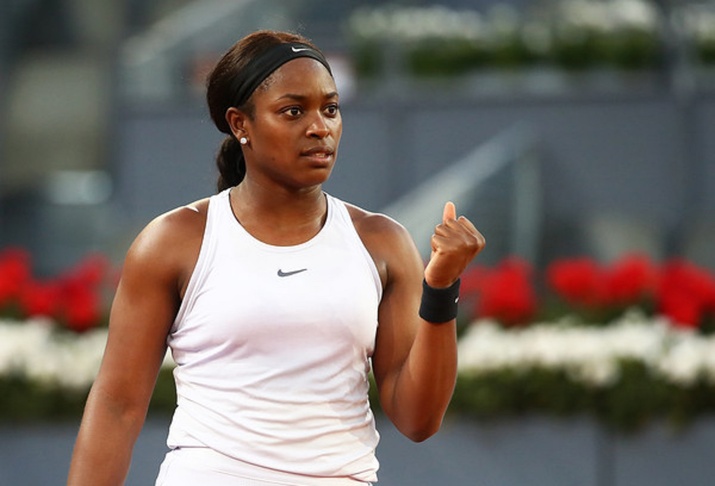 Of course, there are similar things that could be said of Martic's French opponent. Mladenovic is a major doubles champion, and she more than knows her way around the net. If she can get up there with any regularity, it is going to be a long day for Martic. In addition to that, the Frenchwoman can also produce multiple different looks from her backhand wing and has decent feel on the drop-shot. Her flat, penetrating groundstrokes are better suited to the faster surfaces, such as the grass she prefers, but if at her best, they can help her make plenty of headway on the dirt. Perhaps most crucially for Mladenovic in this contest though is that after seeing her singles ranking fall outside of the Top 50, there have been signs in her last couple of tournaments that she is beginning to turn things back in the right direction. This has the makings of being another tight tussle and should boil down to who can hold her nerve best on the pivotal points. Both have a reputation for being a bit mentally fragile, but the slight nod has to go Martic, who is presently ranked higher for a reason.​
Sloane Stephens versus Sara Sorribes Tormo
People are unlikely overly familiar just yet with Sara Sorribes Tormo, but Sloane Stephens is and is fully aware of the fact that she needs to take the young Spaniard seriously in this second-round encounter. Sorribes Tormo gave the American all she could handle in two tiebreak sets when they met earlier this spring in Charleston. Like most Spaniards, she loves the clay, and Roland Garros is her favorite tournament. She has steadily been developing a nice all-around game, and she particularly loves to employ the volley. If she can stay up on the baseline and find her way to net on a consistent basis, she might just be able to apply enough pressure to cull errors from last year's finalist and cause the upset. While the chance is unquestionably there for the upset, however, Stephens should feel confident about avoiding it. She is one of the best natural athletes on tour, and her movement is exceptional, even on the clay. She gets more pop off her serve and can more easily inject pace into her shots off the ground. The two keys for the seventh seed in this match are going to be staying positive and not allowing the pressure to get her, and she has to make sure she is striking the right balance between offense and defense. There is no reason for her not to be the one dictating the majority of the rallies. This is her match to win, and if she brings her best, she will do exactly that.
(Photo Source: Julian Finney, Adam Pretty/Getty Images Europe)