Roland Garros Day 3: Three To See

Jelena Ostapenko versus Victoria Azarenka
There may not be a seed next to either woman's name, but this is a potential gem of a match that features a couple of former Grand Slam champions in Jelena Ostapenko and Victoria Azarenka. Fans will remember that it was Ostapenko who came out of nowhere in 2017 to hit the competition off the court and claim her first major crown right here in Paris. The win served as a springboard to eventually propel her all the way up to Number 5 in the rankings, and with the power she boasts off the ground, especially from her preferred backhand wing, she can produce that kind of tennis on any given day. The Latvian has struggled to play that level of tennis on a consistent basis, however, and as a result, she has nearly fallen outside of the Top 40. She is not apt to find it any easier to try and turn her ranking back in the right direction when she takes to the court in this match, either.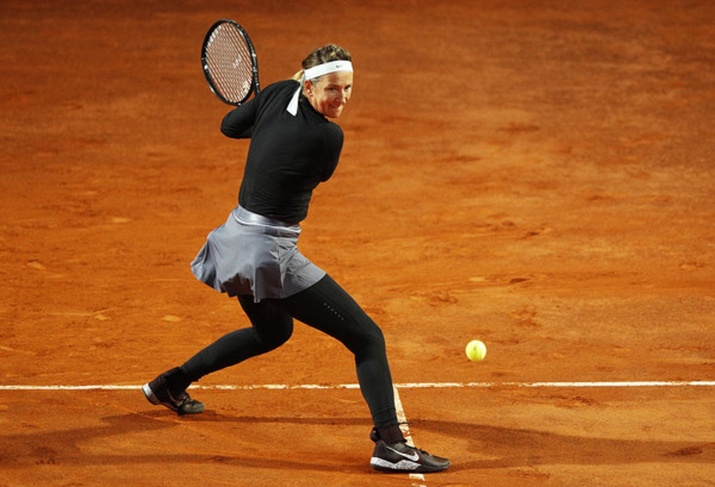 Although there is no shared history between the two, Ostepenko will be fully aware of the danger the Belorussian poses. Azarenka is a two-time Australian Open Champion and has reached the semifinals or better at the other three majors. More importantly for her, she has finally started to string together some results for the first time since returning from maternity leave. She made the final of Acapulco and has played solid on the clay with quarterfinal finishes in both Stuttgart and Rome. Like Ostapenko, her backhand is the favored stroke, but she has a forehand and return that are both more reliable than the Latvian's. She also plays with greater margin for error, which tends to be rewarded on this surface. All told, unless Ostapenko can rediscover the Roland Garros magic and up her game to where it was when she won this title two years ago, it is Azarenka, who is going to continue to build on her own momentum and advance to the second round.
Aryna Sabalenka versus Dominika Cibulkova
Aryna Sabalenka will not be the most famous Belorussian to take the court on Tuesday, but she is the highest ranked one. This young gun came on gangbusters the back half of 2018 and has not really looked back. She cracked the Top 10 earlier this season, is seeded eleventh here, and would dearly love to keep her trajectory going upward with a strong showing in Paris. Her brand of quick-strike tennis is better suited to the faster surfaces, but she will hardly be without her opportunities to make something happen at Roland Garros. She is a great athlete, confident of hitting the ball boldly from either side. She goes after her serve, and she is more than happy to step in and tee off on any weak serve that comes her way. She has been a danger to a number of opponents the last ten months, and that will likely be the case for Cibulkova when she takes to the court with the Belorussian. Cibulkova is a wily veteran, who is great in her own right. She is a former Australian Open Finalist and has been to the final four here at Roland Garros. She hits hard and flat, allowing her to play a more aggressive style of tennis than her physical size would suggest, and one would be hard pressed to find a player who brings more heart to a match. But to some degree, Cibulkova is at the mercy of more powerful opponents, and that will be the case against Sabalenka. Additionally, it has been a rough 2019 for the Slovak, who has yet to string together back-to-back wins. If Cibulkova can turn back the clock and turn this match into a track meet, she might have a look at the upset. Just do not bet on it. Sabalenka has too much game, and as long as she does not log a poor showing, she will be the one moving forward.
Alexander Zverev versus John Millman
One of the greater mysteries in the 2019 season thus far has been what has happened to Alexander Zverev? Just under two years ago he quickly established himself as the clear leader of the next generation of players, and outside of the majors, did an exceptional job of living up to the hype. He looked poised for great things after securing the title at the ATP World Tour Finals at the end of last season as well, but things have not panned out as planned in 2019. The German will be the first to admit that he has been in a slump, but he has a real chance to turn things around here in Paris. Just before he arrived in the French capital, he secured a much-needed title in Geneva, and he will be keen to turn that into a stepping stone for bigger and better things in the months to come.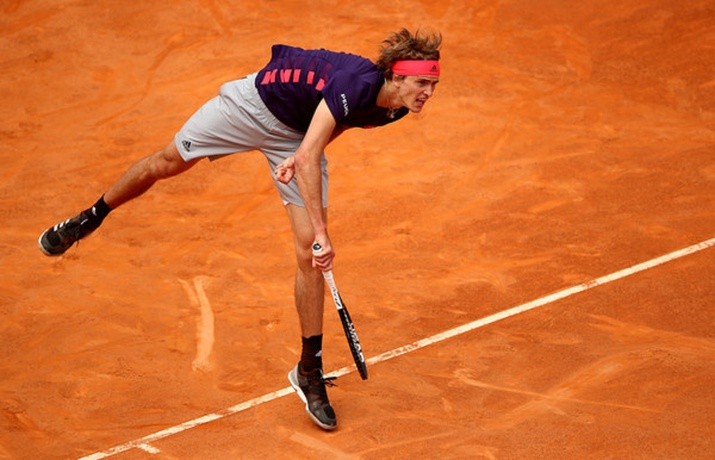 He will have his looks against the Australian journeyman John Millman to do so, too. Zverev does pretty much everything better than Millman off the ground and definitely holds the advantage on serve and with his return. But Millman is superior in the forecourt and a game competitor. He can track down a lot of balls, reads the play well, knows when to the pull trigger, and has already proven he can rise to the occasion as evidenced by his shocking upset of Roger Federer in the fourth round of the US Open last year. All of this is to say that no one should be discounting Millman's chances of causing the upset, particularly given that Zverev is mentally more vulnerable than usual. That said, after securing the title in Geneva, Zverev looks like a more solid bet to live up to his seeding on this occasion and garner the victory.
(Photo Source: Getty Images Europe)