Roland Garros Day 2: Three To See

Novak Djokovic versus Hubert Hurkacz
The top seeds at the majors are generally expected to sail through the early rounds. That sentiment is even more so when talking about any member of the Big 4, as Novak Djokovic is. The Serb had best look sharp straight out of the gates, however, because his first-round match is a tricky one that could pose a potential hurdle. Hubert Herkacz may hardly be a household name given that he has spent the better part of the last eighteen months splitting his time between the Challengers and main tour, but there is a reason why Roger Federer has spoken so highly of the young Pole. He has exhibited plenty of talent already, and thanks to some solid runs in 2019, including a trip to the quarterfinals of Indian Wells and Round of 16 in Madrid, he is knocking on the door of the Top 40.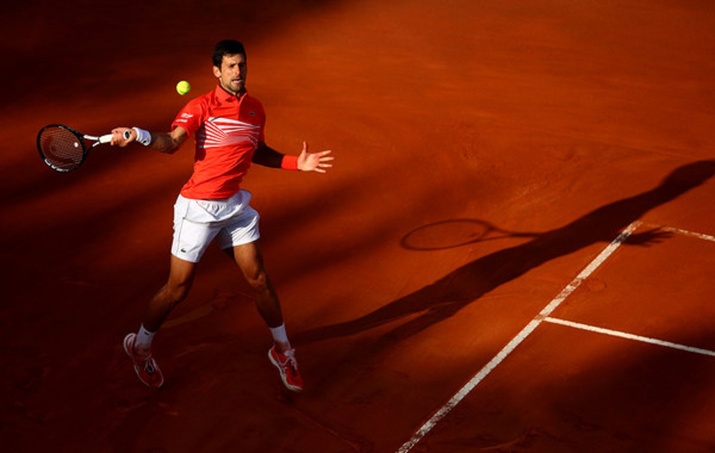 He is a powerful ball-striker with a booming weapon of a serve that has already garnered him notable victories over Dominic Thiem, Kei Nishikori, and Denis Shapovalov. If he has his game firing on all cylinders, he could certainly take it to the top seed and make things uncomfortable for Djokovic. That said, Djokovic should still be the one favored to advanced. He has a much more solid all-around game and provided he does not allow himself to get pushed too far behind the baseline, his consistency and ability to rob the Pole of time off the ground should exert pressure on Hurkacz. Plus, Djokovic's return is among the greatest in the sport, which should negate some of Hurkacz's advantage in that department. So, while this one could certainly be one of the more entertaining opening matches, Djokovic should get through if he can hold is nerve and bring his A-game.
Julia Goerges versus Kaia Kanepi
As is par for the course, the women's draw at this year's Roland Garros is pretty wide open. Julia Goerges and Kaia Kanepi are not necessarily two of the women people are picking among the group most likely to win the title, but they are in a workable section of the draw where strangers things could happen. Sadly, for this pair, only one of them will have the opportunity to try and make the most of it, and it is anyone's guess who it will be. On paper, the German Goerges looks the safer bet. She is seeded eighteenth and was inside of the Top 10 just last season. Her backhand can be a liability, but she has an imposing serve and a killer forehand that can inflict a lot of damage when at her best. Additionally, she is very much at home on the clay, as demonstrated by her status as a former champion in Stuttgart. Unfortunately for Goerges, she comes into Roland Garros following an injury-withdrawal from Rome and knowing she is facing a dangerous opponent in the Estonian. Kanepi may currently be languishing at Number 85 in the rankings, but she is a former Top 20 player. Like Goerges, she is plenty comfortable on the clay, and crucially, her rivalry with the German should make her feel comfortable playing above her current ranking. Goerges has a slight lead in their five-match head-to-head at 3-2, but those five matches have featured multiple tiebreaks and gone the distance in all but one encounter. The mental boost she can cull from that history could help make up for her lack of encouraging results coming into Paris. This one is a tough call. It should boil down to who can get on top first in the majority of the rallies and produce clutch tennis when the chips are down. If she is sufficiently recovered following her departure from Rome, the slight edge has to go with the higher-ranked Goerges to be the one to find way to cross the finish line.
Denis Shapovalov versus Jan-Lennard Struff
Folks have been waiting for players from the next generation to step up, and one member from the next generation that has captured the attention of many is Denis Shapovalov. The Canadian has only been a professional for approximately two years, but his flashy game has won the admiration of fans around the globe. He has been a bit hit-or-miss in 2019 though, and he will have his work cut out for him if he hopes to make a splash this year in Paris. He is facing late-bloomer Jan-Lennard Struff, and the German could prove to be a tough out. Struff has returned to his career-high of Number 44, and he has put together some solid results this season that has included far more success on the dirt than his Canadian opponent. At 6'5" his serve is going to earn him more than a few free points against the sub-par return of Shapovalov, and he will not shy away from walloping the ball from his favored backhand wing.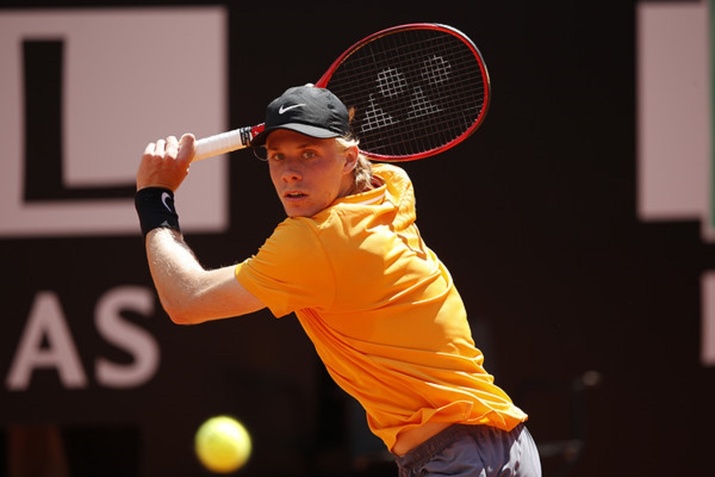 Furthermore, the German's favorite surface is clay and his favorite tournament is Roland Garros. Contrast that with Shapovalov, who is much happier on grass and the quicker hard courts. The clay challenges his current lack of shot tolerance, which is why Shapovalov's results have been less than stellar in the tune-up tournaments coming into Paris. He definitely has the weaponry off the ground and on serve to get through this one, but he is going to have to shore up his return and show a lot more patience before pulling the trigger if he wants to earn the victory. The Canadian might do that, but this one feels like it has the makings of an upset. Struff has enjoyed more success coming into this tournament, he is the more comfortable of the duo in these surroundings, and he did get the better of Shapovalov in Monte-Carlo. It could be another tight tussle, but Struff should get the slight tip of the hat in this contest.