Roland Garros Day 11: Three To See

\Novak Djokovic versus Alexander Zverev
If there was one quarter that folks thought for sure would not hold, it was the top quarter. While Novak Djokovic making the final eight was expected, most looked to fifth seed Alexander Zverev to be a top seed destined for an early bust. All credit to the German though who has fought tooth and nail to live up to his seeding and make the quarterfinals in Paris once again. He will have a big mountain to climb though if he hopes to go one better. He knows it can me done. He is 2-2 against Djokovic, including a win in the finals of Rome in 2017. He can hurt Djokovic if he flattens out his shots from either wing and has a good serving day. He also moves exceptionally well for his size and can make the Serb hit a lot of balls.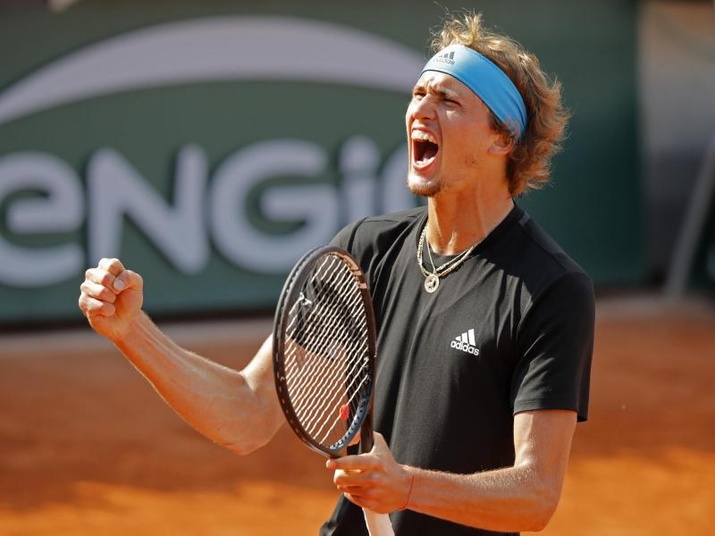 The issue for Zverev is that Djokovic tends to do all of that only better. He can change direction of the ball more easily, particularly from his backhand wing, and both his net play and return of serve are at another level than the German's. His defensive skills are also better and given how much more tennis the fifth seed has played to get here, Djokovic's ability to shrink the court and elongate the points could take their toll on Zverev as the match progresses. The other key is that Djokovic tends to do a better job of stalking the baseline, whereas Zverev still tends to drop too far behind it. If the German makes the adjustment, commits to staying up on the baseline and plays consistently with a little more risk and pop on his shots, he could certainly take the lead in this rivalry. The odds do not favor it, however. Djokovic has looked in fine form to this point, and if he maintains that form in this match, he will find himself in the final four.
Ashleigh Barty versus Madison Keys
In a match of contrasting styles, Ashleigh Barty will duke it out with Madison Keys for the right to advance to the semifinals. Barty is the higher seeded player at eight, but Keys is the one, who more often than not should be dictating proceedings. The American is easily one of the most powerful ball-strikers on the women's tour, and if she is allowed to wrestle control of the points early, it is going to be a long day for the Australian. If Keys is able to put in a high percentage of first serves, it is also going to be very difficult for Barty to get a sniff at a break. But what Barty lacks in power, she makes up for with court craft and guile. Unlike Keys, she is not a one-trick pony. In addition to flattening out her strokes, she can also throw in slice and spin to throw a lot of different looks at the fourteenth seed. She is also far more comfortable up at net, so if she can get up there with any regularity, it will greatly help her cause.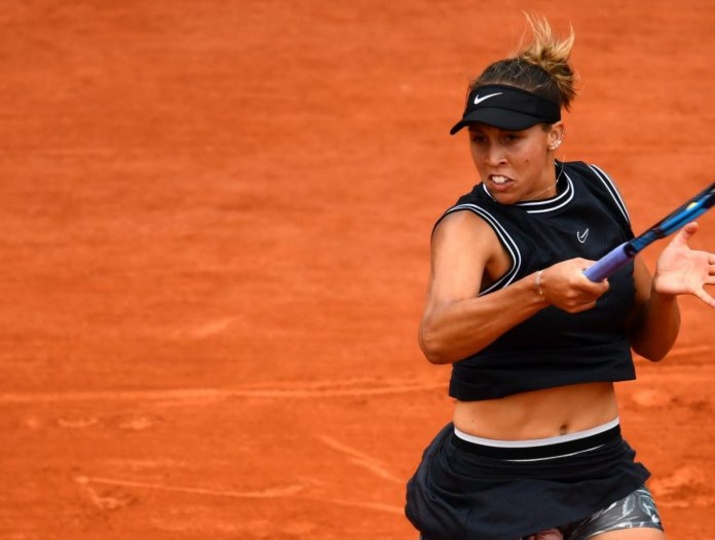 It is going to be imperative that she get on top of the points early though, as it will difficult to employ all of her variety if she is constantly reacting to the American's power. It is also going to be crucial that she believe in her game, and that could be the difference-maker. Wednesday will mark just her second appearance in a major singles quarterfinal, whereas Keys has already been to a final and reached the semifinals here last year. Keys also got the better of the Australian when they met at this event in 2017, although Barty easily defeated Keys in Fed Cup play earlier this season. This has a 50-50 feel to it. Keys's weapons and ability to dictate make it hard to bet against her, but Barty has really come into her own this season. If she can hold her nerve, then she will break new ground at the slams.
Dominic Thiem versus Karen Khachanov
No matter what happens in this match, Karen Khachanov will be happy with his stay in Paris. This marks his first time ever in the quarterfinals of a major and ensures that he will also crack into the Top 10 for the first time as well. But while he is bound to take away positives no matter the outcome, there is no doubt he would like to extend his run at Roland Garros, and he unquestionably has the game to do it. His most lucrative surface may be the indoor hard courts, but he is plenty at home on the clay. He can hit through the court with his forehand and backhand, and at 6'6" his serve – which is his favorite shot – can be a lot for any opponent to handle. He is coming up against someone in Dominic Thiem, however, who can not only match the Russian's firepower, he is capable of sending it back with interest. His one-handed backhand is also more versatile and will help him spread the court more and get Khachnov on the run. And although Thiem lost to Khachnov in their only prior meeting, which came on the fast indoor courts of the Paris Masters last season, he still should have the mental edge on Wednesday. His game is better suited to this surface and this is not a new situation for him. He has gone deep here in Paris on multiple occasions, including reaching the final here last year. He has not exactly cruised through to this stage, but it would be a surprise if Thiem did not come good and defeat Khachnov to march onto the semifinals.