Roland Garros Day 10: Three To See

Roger Federer versus Stan Wawrinka
There are not many certainties in sports, but one thing that is certain is that there will be a Swiss in the semifinals of Roland Garros. Whether that Swiss will be Roger Federer or Stan Wawrinka is yet to be determined, but the odds definitely favor it being Federer. It has been a few years since Federer opted to play the clay season, but he hardly looks worse for wear for it. His forehand is as lethal as ever, and his serve still as precise. He has been using that slice backhand to good effect, and he is playing more aggressive on the dirt than ever before, which could make life difficult for his countryman, who will not find it as easy to get away with drifting too far behind the baseline. Federer comes into this one with a dominant 22-3 record against Wawrinka, including winning their last six encounters, and crucially he is significantly fresher than Wawrinka, who played a five-hour marathon with Stefanos Tsitsipas to reach this round.
But no one, least of all Federer, will be looking beyond Wawrinka. Wawrinka is the bigger ball-striker, and if he commits to staying up on the baseline, he can hit hard enough to boss Federer around. That is exactly what he did in Federer's last appearance in Paris, where Wawrinka easily dismissed him at this stage in 2015. Like Federer, he also knows he has what it takes to go all the way at a major, so he is unlikely to crack in the pivotal moments. Plus, unlike Federer, he has been tested in this event, and that can work in his favor if this is a tight match. Still, there are far more advantages in Federer's corner than in Wawrinka's, so while the lower-ranked Swiss is more than capable of securing the upset, Federer is the surer bet to move through to the final four.
Sloane Stephens versus Johanna Konta
One of the main goals of tennis players is to peak at the majors, and two women who appear to be peaking at just the right time are Sloane Stephens and Johanna Konta. Stephens overall has had a very lucrative 2019, and there is a growing sense that she is playing that intimidating brand of tennis that took her within a set of winning this title a year ago. Her movement is great as always, and she has been smothering opponents right and left with her phenomenal defense. She has also done an admirable job of employing aggression when and where needed, making for a very effective concoction of offense and defense that should leave no one surprised that she finds herself in among the final four. Her quarterfinal opponent, Johanna Konta, is more of a surprise. The Brit is a former member of Top 10 but was down in a slump up until the last few months.
Presently, she looks to be playing at the level that took her to the semifinals of Wimbledon two years ago and will be keen to match that feat here in Paris. Despite being the lower seed, she unquestionably has a look at doing so. Her movement may not quite be in the same league as the American's, but she is still an excellent athlete, who covers the court well. Her groundstrokes are also flatter and will penetrate the court more, and her net play is superior. Like Stephens, she ought to be feeling confident after dropping just one set to reach this juncture. Additionally, she has defeated the seventh seed in both of their prior clashes, both of which came this year and the most recent being on the clay in Rome. This has all the makings of being a highly competitive affair that should not be a surprise, no matter the outcome. History suggests Konta is the slight favorite, but one just cannot bet against Stephens when she looks like she is on track to equal or better her result from a year ago.
Rafael Nadal versus Kei Nishikori
The draw at Roland Garros has been cut down to eight, and it comes as a shock to no one that Rafael Nadal is among those last eight. The Spaniard is a favorite in every match he plays here in Paris, and he will easily be a favorite in his upcoming quarterfinal with Kei Nishikori. That is not to say that Nishikori is incapable of making this competitive or even causing the upset. Nishikori is ranked well within the Top 10 and has been as high as Number 4. He is no stranger to going deep at the majors either, having been to the final of the US Open in 2014. He has a nice, all-around game, can hit with good power from both wings and has decent pop on his serve. He is also one of the speedier players on tour and is adept in the forecourt.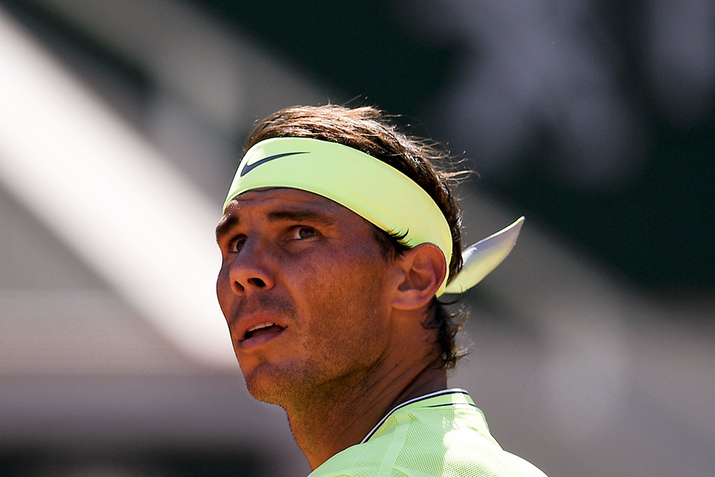 From a belief perspective, he even has two wins against Nadal, so he knows it can be done. The issue for Nishikori is that Nadal does everything he does, only better. He can rip his backhand with more authority, and his topspin forehand is sure to cause the seventh seed fits. Furthermore, Nishikori's body tends to be on the fragile side, and no doubt it is banged up given the amount of tennis he has played, including his five-setter against Benoit Paire that took two days to complete. It is difficult enough trying to defeat Nadal when fresh, but near impossible when not. All told, unless Nadal inexplicably puts in a bad day at the office – something he tends not to do in the Parisian capital – Nishikori's Roland Garros campaign is about to come to an end.