Roads to the Roland Garros Final for Sharapova, Halep

It was supposed to be a predictable fortnight at the French Open, but aside from an unsurprising finale, the season's second Slam has been full of surprises, upsets, and revelatory performances. And that was just Garbiñe Muguruza's win over No. 1 seed and defending champion Serena Williams. Nearly two weeks later, just two players remain. As it turned out, finding them in the championship match isn't that surprising at all. David Kane and Victoria Chiesa sit down to discuss the women's final, and how the two most impressive clay-courters found themselves there.
DK: It's a final nobody predicted and everyone should have seen coming. Claiming it was unlikely Sharapova would beat arch-nemesis Serena Williams in the quarterfinals assumed the American would reach the last eight. Barring her 2002 breakthrough and businesslike domination of the event a year ago, Williams has tended to look suspect on the red clay of Paris. Sharapova's resumé shows she can beat everyone not named Serena on this surface, but did you expect her to make such hard work of her last three rounds? Claypova has started encounters with Sam Stosur, Muguruza, and Eugenie Bouchard like the cow on ice of old. But does it even matter considering how she's finished?
VC: Sharapova might like to say how much she enjoys the battle, but I'm sure she enjoys *winning* the battles even more. It's been far from a sure thing for Maria over the past few rounds, but she's done what champions do: she settled herself and found an extra gear when it matters most. Sharapova's will to win certainly goes hand-in-hand with her improvement on clay over the past few seasons. She's always been willing to get down (and dirty) and put her nose to the grindstone when she's not playing her best.
DK: Her play is quite similar to Serena's 2012 Wimbledon. Two champions who hadn't won major titles in two years, playing to prove something to themselves and those around them. As Williams struggled mightily against Zheng Jie and Yaroslava Shvedova then, so too has Sharapova now. Both showed impressive resilience to win when playing below-par tennis. Sharapova benefited, however, from the mental fragility in Stosur and the inexperience in Muguruza and Bouchard. Simona Halep is new to a championship match at a Grand Slam, but she's played quite a few finals, on bigger and bigger stages since her 2013 breakthrough. Can we expect another first-set blowout from Sharapova's next opponent?
VC: Simona Halep has been incredibly business-like this tournament. She's the first woman to reach the final without dropping a set since Justine Henin in 2007. When these two played in the final in Madrid earlier this month, Halep steamrolled through the opening set by playing her brand of steady, counter-attacking tennis, and letting Sharapova make her share of mistakes. While Sharapova raised her level of play to ultimately come out on top in that match, Halep took her foot off the gas just enough to let the Russian back into it. She can't afford to do that tomorrow.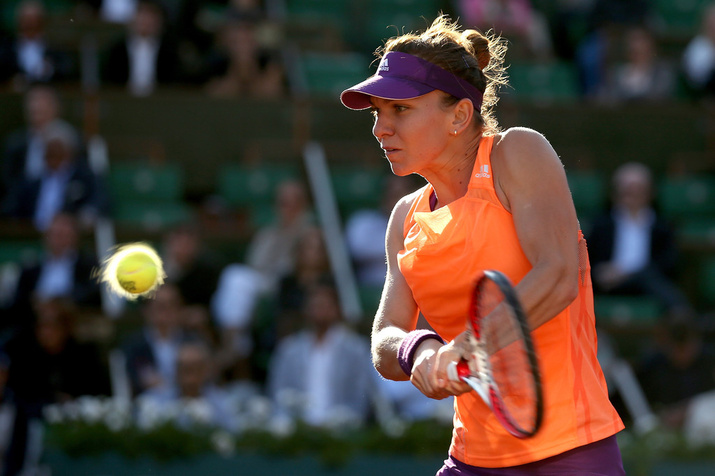 DK: Halep began her semifinal against Andrea Petkovic in much the same fashion as she did against Sharapova in Madrid. There were plenty of errors from the German, but Halep was stepping in at every opportunity. The second set was a much closer affair, as Petkovic began to stick more of her groundstrokes and Halep was forced to play more defense. An early read on the momentum shift was the notion that Halep got nervous. Still, this was hardly the way we've seen others choke on this court. Petkovic won several long games in the middle of the second set, yet Halep never shirked when serving from behind. Asked to serve to stay in the second set twice, the Romanian only lost one point. Petkovic blew an easy drop shot attempt to give Halep match points, but I was impressed at how she closed: a big serve followed to the net with a forehand putaway. If we learned anything from her semifinal, it was that Halep has the refreshing ability to play through her nerves and still come up with quality tennis when it counts.
VC: In a tournament where she's gone largely unchallenged, it goes without saying that Halep will have to manage her nerves tomorrow. It's unlikely that she'll put in a performance that involves a boatload of double faults or unforced errors, but her nerves could certainly lead to passive play. Halep's rise in the rankings has coincided with her willingness to step into the court and take her opportunities, but it remains to be seen if she can successfully execute this strategy in the biggest match of her career so far.
DK: Sharapova has become the most conspicuous escape artist over the course of the clay court season. Regardless of how poorly she may begin tomorrow's final, she will be expected to come back. Halep won't embarrass the Russian, for hers is a shameless desire to compete and win. That may actually help the Romanian. Tentative play typically occurs from an expectation to win, and even a 6-1 opening set for Halep wouldn't be enough to convince onlookers that she has this in the bag. In every possible scenario, Halep comes out to Chatrier as the underdog, and it may encourage a freeness that could boost the No. 4 seed.
VC: The two have had contrasting paths to the final in Paris, and they feature contrasting styles. We got a glimpse as to what this final could offer barely a month ago, and I'm going to stick with what I saw there. There hasn't been a three-set final on the women's side in Paris since Jennifer Capriati defeated Kim Clijsters in 2001. I think this is primed to be a three-setter, but I'll take Sharapova to come out on top. She's never been one to let an opportunity pass her by, and she certainly took advantage of one similar to this in 2012. Unlike Sara Errani, Halep certainly has the game to match Sharapova for stretches, but the Russian's experience in the big moments might be enough to push her over the finish line.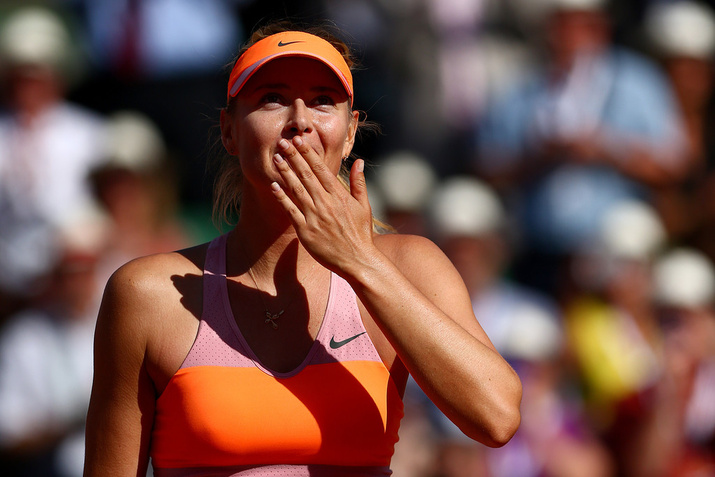 DK: I couldn't expect a major tournament full of upheaval to end without a surprise champion, so I'll take Halep. The Romanian has proven time and time again that she can hang with the best and beat the rest, and hanging around on costly Sharapova errors might be all that's required this time around. The Russian has turned quite a few clunky performances around, but she's danced on the lip of the volcano so many times that a quality player like Halep may have enough experience to push her in.