On The Rise: Marco Cecchinato

Marco Cecchinato (26) has become the current number one player of Italy with a ranking of 16 in the ATP, He has passed his compatriot Fabio Fognini, who is currently number 17.
Recently he won the ATP 250 of Buenos Aires 2019 without losing a set.
The fact is that the tennis career of "Ceck" (the nickname used by his friends and fans) has been rising steadily since last year. We must remember that last year, being No. 72 in the world, he managed to reach the semifinals at Roland Garros after beating Novak Djokovic in the quarterfinals. Then he fell against Dominic Thiem. But he achieved important victories against Pablo Carreño Busta and David Goffin.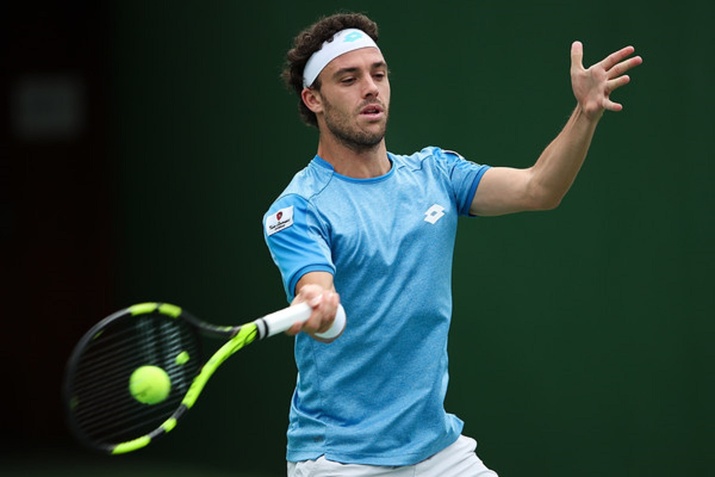 Cecchinato became the first Italian to reach the semifinal of a Grand Slam in forty years after Corrado Barazzutti accomplished the feat at Roland Garros 1978. This result boosted his position to no. 27 of the ATP rankings.
In the Argentina Open 2019, he achieved tremendous victories against Guido Pella (recent winner of the ATP 250 in Sao Paulo) in the semis, and Diego Schwartzman (ranked no. 19) in the final. Schwartzman declared at the end of the match, that Marco deserved to be the champion and that he didn't "let him do anything".
Buenos Aires is his third ATP 250 title following wins in Budapest and Umag in 2018. Undoubtedly, the Italian player has achieved his best results on the clay surface, but he is working hard to adapt to the hard courts.
In December 2018, on the hard courts of the ATP 250 in Doha, Qatar, he reached the semifinals winning in the quarterfinals against Dusan Lajovic before losing later against a fighter of a thousand battles - the experienced Czech player Tomas Berdych.
There is one thing we can say about Marco Cecchinato – he is a very competitive player with a very solid mentality. He has won all three of the finals he has reached and if we review the scores obtained since last year, we can see that they have been very strong results. And when he has lost, the opponent has had to work very hard in order to beat him.
While we can say that the clay season began with the South America tournaments, there are two important hard court stops that the Italian player must make before continuing on the clay - Indian Wells and the Miami Open. As a reward for his work, Marco is seeded number 15 in Indian Wells, which with a bit of luck, in a 96-player draw, he should be able to pass the first rounds. The same could be said in his next tournament in Miami.
Just as we enter the clay season, perhaps we should talk more about this player who in the near future, can be dangerous to anyone who crosses his way to the title.