The Resurgence of Angelique Kerber?

Do not count your chickens before they hatch. It is an old adage that warns against the pitfalls of assuming one knows how something will surely unfold in the future. Despite that sage advice, it has never stopped sports fans and commentators from confidently sounding the death knell on a player's career or trumpeting the success they are certain will come a player's way. That is also why, although it could very well be premature, it is fair to wonder if fans are not seeing the beginning of a resurgence for Angelique Kerber.
After a career season in 2016 that included capturing her first two major singles titles and ascending to the top of the rankings, many wondered what other impressive achievements she might follow up with come 2017. Sadly, for the German, she could only reap frustration and disappointment last year. Her game deserted her, her results were dismal, and she fell outside of the Top 10. It increasingly looked like her 2016 was a fluke, and she came into 2018 well under the radar with few looking to her as someone likely to vie for the top titles when the new season got underway.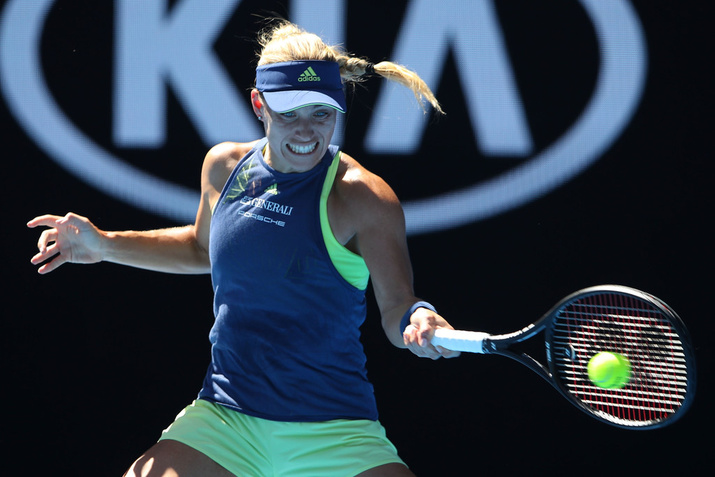 Only a few weeks into the 2018 season, however, Kerber is quickly making a case that she deserves to once again be taken seriously. She kicked off the year by going undefeated in singles play at the Hopman Cup, where she partnered countryman Alexander Zverev to reach the final. She, then, followed that up by winning the title in Sydney – her first singles title in over a year – where she strung together a notable batch of wins over the likes of Lucie Safarova, Dominika Cibulkova, and Venus Williams, among others. She has continued to maintain her unblemished record this season by reaching the third round in Melbourne.
Her third-round match should provide an even greater indication of how far along Kerber is on the comeback trail, as she has the unenviable task of taking on five-time major champion Maria Sharapova. The pair of them have a close history, with Sharapova holding the edge in their head-to-head 4-3. They have split their meetings at the majors, and while Kerber did win their most recent encounter, their last two matches have been tight, three-set affairs. With Sharapova also trying to build her own successful comeback and looking increasingly sharp, this is apt to prove the sternest test for the German to-date.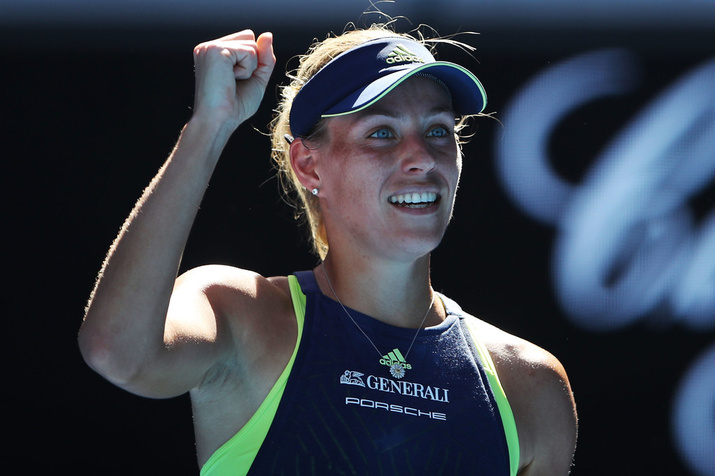 If Kerber can find a way past Sharapova, it is sure to be a boon for her confidence and should put her back in the conversation as one of the women who could be hoisting the trophy when all is said and done. She is in the most brutal part of the draw, but as she continually makes strides towards her form of two years ago, there is no reason why she could not defeat anyone else in the draw. And, even if Kerber does ultimately fall to the Russian or later in the tournament, she should still take away a lot of positives from her time Down Under.
So, is it too soon to talk about a resurgent Kerber? Less than a month into the season, logically yes, it is. But the fact is that Kerber has given herself and her fans more to smile about the last three weeks than she did in all of 2017. And if she can continue to build on what she has done during her time in Australia, then who knows? She might just be talked about as a real title contender later this season.