Radwanska, Safarova Will Be Lamentable Losses

While folks continue to enjoy some scintillating tennis from some of the best in the men's game as the ATP World Tour Finals wind their way to a close, there has been some sad, off-court news where the WTA is concerned. In the span of the last week, women's tennis learned it would have to say goodbye to a couple of fan favorites.
First to announce her future retirement was Lucie Safarova. Due to health concerns, the Czech confirmed that she would be playing just one final tournament – next year's Australian Open – before hanging up her racket, which undoubtedly came as an unfortunate surprise to many who have come to know and love Safarova through her willingness to be featured on "My Tennis Life."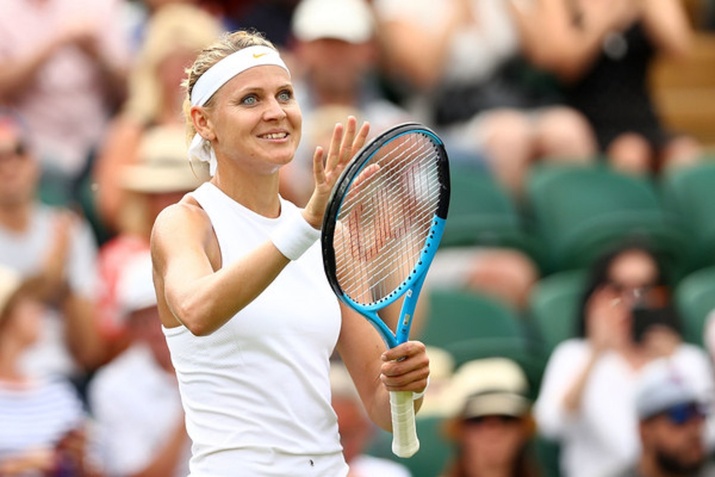 In an era with so many marquee players, Safarova has likely been under-appreciated for what she has achieved in her career. She is one of the few in the current game to have reached top rankings in both singles and doubles, having gone to Number 5 in singles and all the way to Number 1 in doubles. She is a former Roland Garros Finalist and Wimbledon Semi-finalist, an Olympic Bronze Medalist, and was a key player in the Czech's dominance of Fed Cup, having helped her country to four titles. In recent years, she perhaps became better known as one half of the top doubles team with Bethanie Mattek-Sands, with whom she won five major titles. An exceptional all-court player, with a lefty-hook forehand, a fighting spirit, and a ready smile, she will assuredly be missed.
Although less surprising given her poor results and injuries of late, the recent retirement announcement from Agnieszka Radwanska may arguably come as a bigger blow to fans. She did, after all, win the Fan Favorite Award on six consecutive occasions, and frequently took home top honors for hitting the Shot of Year. Although not as well known outside tennis circles as some of the greater legends of the game, those who know tennis could not help but appreciate this woman who blazed a path for Polish tennis.
In a time when women's tennis has been so much about power and bashing one's opponent off the court, Radwanska was a breath of fresh air. There was nothing about her frame and size that suggested she could overpower her opposition, so she found other avenues to victory. And what creative avenues they were. She could slap the ball from either wing from the baseline, but she could also slice and dice that ball, giving her opponents different looks and forcing them into awkward positions as she found impossible angles. She also exhibited some of the deftest touch from both the baseline and the forecourt. It was a style that saw her claim victories over some of the biggest ball-strikers in the sport, propelled her to the Wimbledon Final in 2012, and all the way to a career-high ranking of Number 2.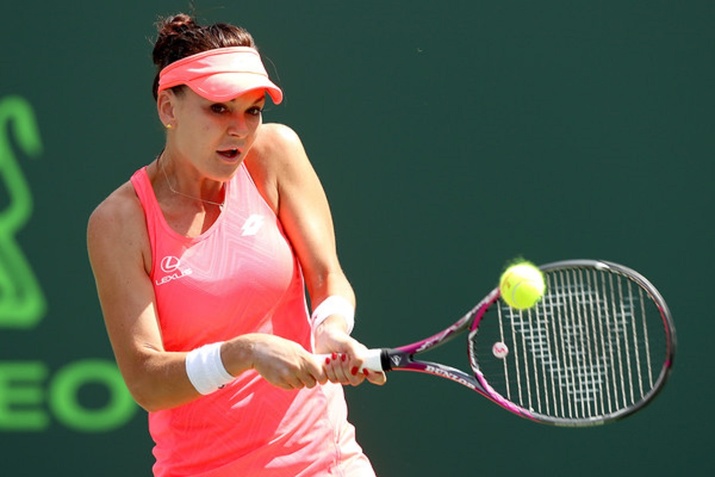 Her game was not the only thing to attract fans, however. Her demeanor also won some over. There was rarely theatrics where the Pole was concerned. To look at her, you rarely knew if she was winning or losing a match, and there was no messing about in between points. She was friendly off court, but she also never hesitated to dish out criticism of her fellow players where she felt it was warranted. It was a refreshing bit of honesty.
While it is true that neither of these two women will be remembered in the same manner as the likes of Martina Navratilova, Justine Henin, or Serena Williams, their contributions to the game should not be ignored. They represented much of what is good in tennis, and especially in the case of Radwanska, the creativity and artistry that is often lacking in today's game. For sure, as fans and pundits will wish them all the best in their respective retirements, their absence is a loss for a tennis, and they will be missed.